Employee reports fraudulent money transfer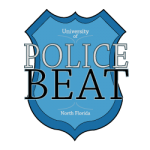 The following information is all according to UNFPD reports.
A fraud investigation is pending after a private campus employee was misled into giving her computer access to a suspect, who then took control and transferred money.
An officer was dispatched to the employee's store on Feb. 6 to investigate.
The owner of the store said $1,853.76 was transferred from her store's account to an unknown Visa gift card.
The owner said a store employee told her that an unknown male called the store on Jan. 31 posing as a technical support agent from Western Union.
He then made two $954.50 transfers from the store's account.
The officer spoke to the employee, a witness, and she told the officer the male suspect contacted her and told her he wanted to verify that the correct program(s) and update(s) had been installed on their store's computer system after their computer received a new hard drive on Jan. 29.
The male suspect gave the employee a confirmation code, told her to use a website, and gave her a username and password. The employee could only remember it was a Yahoo username.
The male suspect took control of the computer after the employee signed into the website.
The employee noticed the suspect was transferring money, became alarmed, and immediately asked the suspect about the transfers. The employee moved the mouse to try to gain control of the computer and stop the transfers.
The suspect told her he was only running a test and the dollar amount would be recognized by the Western Union Company as a transfer test.
The employee noticed another transfer of $954.50 had been made, asked the suspect about it, and he told her to hold on. The suspect got back on the phone and said the computer was now ready to reboot.
The employee said the suspect seemed to be very knowledgable about their system. She said she didn't recognize his voice.
The officer asked the owner if the computers had been updated recently, and the owner said the hard drives were replaced on Jan. 29 with new hard drives from Western Union.
The owner said she contacted a Western Union account executive about the transfers and was told a hold was placed on the gift card.
The owner provided a copy of an email she received from the account executive stating that there were two suspicious transactions. The owner said Western Union was not going to reimburse her for the transactions.
A call was made to the Global Fraud Control Center to request a copy of their fraud report.
The case is closed until the requested information is sent and received.
A neighborhood canvas was not conducted since the offense was committed electronically.
Email Rebecca Rodriguez at [email protected]