Remembering Abraham 'Abe' Noel
"Abe fit the mold perfectly. He was a class act," said Jeff Pigg, director of track and field.  "We [UNF Track and Field] try to build a culture of clean living, hardworking kids who strive to do well in the classroom."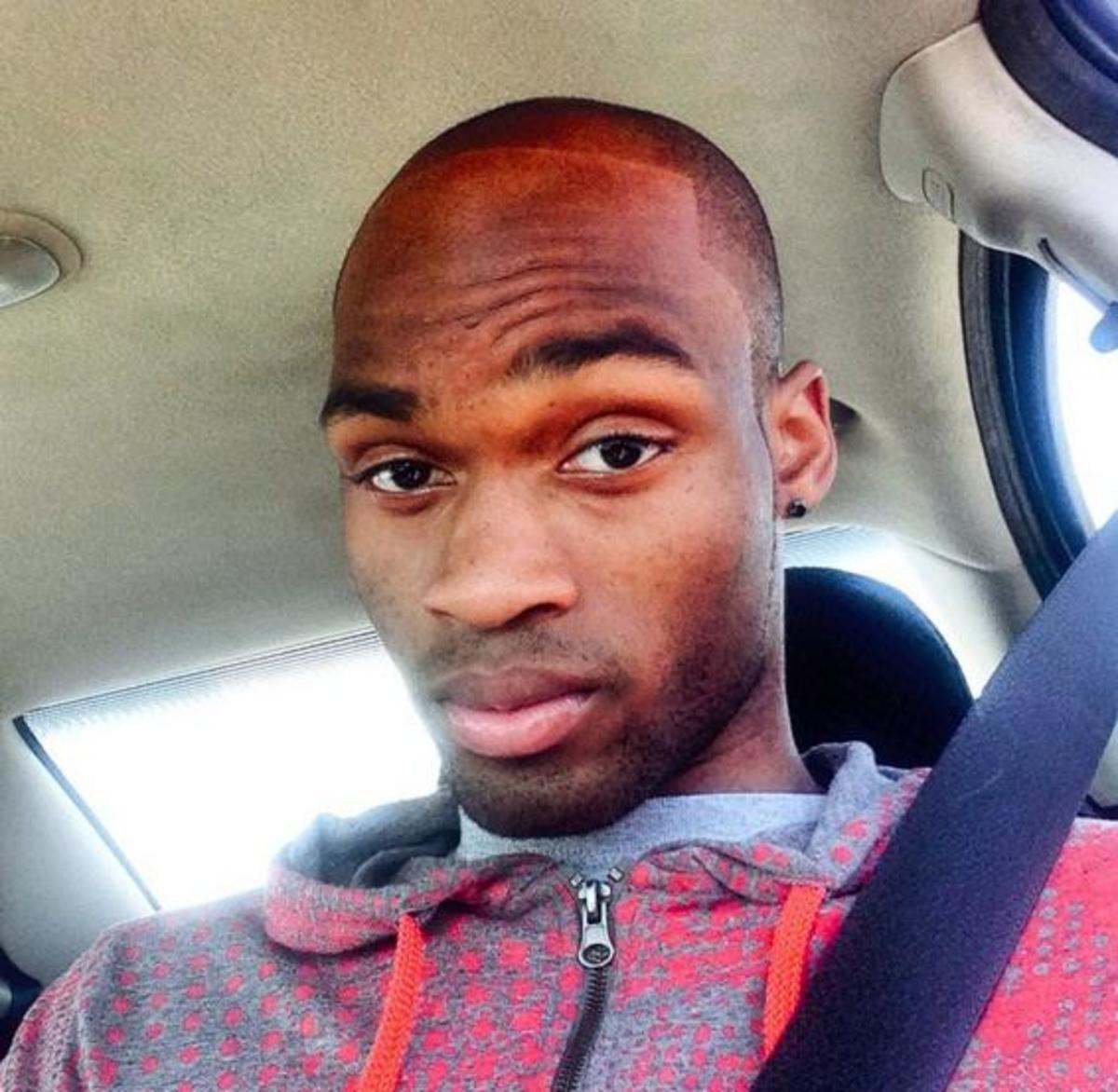 According to UNFPD, Abraham Noel, a 20-year old communications student committed suicide in his Osprey Hall dorm room on April 23.
He went to high school in Ft. Lauderdale, Fla. and attended college in Pennsylvania before transferring to UNF in the summer of 2013, joining the track and field team.
Noel mainly ran in 4×400 meter relay, but also ran the 200 and 400 meter sprints. Pigg said Noel didn't have a defined spot in the relay team, but ran in any of the four slots that the team needed him in.
Pigg said Noel won the Newcomer of the Year Award at the team banquet just a few days after his death. "He didn't know he was going to get it necessarily, but he did know he was doing a good job and we were proud of him," he said.
Noel had a class conflict that made him late for practice twice a week Pigg said, but he would practice hard by himself. "You don't do all that stuff by yourself unless you really love what you do," Pigg said. "It didn't slow him down."
Pigg said, "His best event was the open 400. […] He would run better in relays because I think he knew it wasn't about him, he gave a greater effort when he knew it had a direct impact on the other guys on the relay with him."
"He loved the 4×4. He was a key player,"  Le'Titia Wright, assistant track and field coach said.
[nicevideo link="http://www.youtube.com/watch?v=QjlrE3jA3Y4″]
Less than a week before Noel's death, the men's 4×400 relay team almost broke the school record for the fastest relay time. Pigg said Noel told him he wanted to break the record at the next meet.
The team went on to beat the record at the next meet without Noel in the relay, but Pigg said he thinks they would have gotten an even faster time with Noel.
Pigg said he wants to do something in Noel's memory. He said at the school's biggest track meet, he wants to name the 4×4 relay event the 'Abraham Noel 4×400 relay' in his honor.
"We also want to have an award with his name on it, we haven't defined it exactly, whether it be 'Outstanding Athlete' or 'Outstanding Athlete with Character and Academics,'" he said.
"His personality was infectious, you just wanted to be around him," Wright said.
"I'm just glad we got to have him here for the year we had him because he impacted a lot of people. Unselfish, kind, caring things that really facilitate the teammate and culture I want here. He fit the bill; fierce competitor, small ego, he let his performance do the talking, he didn't ever spout off about how great he did or make anyone else feel bad about it," Pigg said.
"He always had a smile that would light up, that was a trademark. He could smile and make you feel good," Pigg said. "One of his trademarks was that he competed hard."
"His smile, that's the last thing i remember when he left here on Monday. He just turned back to me, 'Alright coach, I'll see you tomorrow,' and just a big smile on his face. And that's all I remember, well i remember other stuff about that day, but that's the last image I have of him," Wright said.
Wright said, "One of our co-workers in athletics, when she found out, she texted me 'I'm going to miss his smile.' She also said he had great hugs.
Pigg said right before he got the news of Noel's death, he was talking with the academic advisors to give Noel a scholarship.
"[His name] is on the roster and it's on our hearts," he said. "That's not going away."
[nicevideo link="https://www.youtube.com/watch?v=3laxBABZaWY"]
Email Brandon Thigpen at [email protected]