This report will be updated as new information becomes available.
[nicevideo link="https://www.youtube.com/watch?v=sBACX97mCyY"]
UPDATE – 6/23/14 at 1:15 p.m. 
President Delaney met with the Spinnaker to provide more information regarding the investigation into the charges against Sigma Chi. According to Delaney, the university will be disciplining Sigma Chi for the incident.
"We've been in communication with [Sigma Chi's] National Headquarters, and the headquarters has been very cooperative. They're going to do a reorganization when we come back this fall. So we're going to monitor how that goes and they'll be on probation," Delaney said. "So I expect a pretty big sweeping expulsion of a number of the members. There were a couple heroes that night but there are a couple of things that shouldn't have happened and we're going to have to discipline the fraternity."
The university will decide the more specific sanctions on June 26.
Michael Church, Executive Director of Sigma Chi National Headquarters, and William Namen, president of UNF's Sigma Chi chapter, both spoke to the Spinnaker in regards to the investigation.
"As a chapter, we've cooperated fully with UNF, UPD, and the other organizations involved in the investigation. Since the matter is still under investigation I'm unable to comment on it," said Namen.
Church confirmed that the UNF chapter was being cooperative with the investigation as well as with NHQ.
According to Delaney, Sigma Chi will most likely not be suspended from campus, due to the cooperation of the chapter and National Headquarters and the nature of the matter, unless they violate their probation in the coming months. However, this is not always the case. Most recently, Pi Kappa Phi took a voluntary suspension of their charter for four years.
"We have expelled a couple of fraternities, completely kicked them off campus, within the last couple of years," Delaney said. "For most people, they do dumb things when they drink alcohol, and fraternities are no exception for that rule."
When asked whether the lack of Greek housing affects any of these circumstances and events, Delaney said that having Greek housing would actually make instances like this a bigger problem.
"The thing is that having housing makes the problem bigger. Because students are all living together, they're bringing in alcohol, if not semi-illegal drugs," said Delaney. "When we compare ourselves to other campuses, we have a pretty good set of Greek chapters here."
Delaney also noted that sororities, at least at UNF, are much less likely to get in trouble than their male counterparts. "Sororities rarely get into trouble, in fact I can't think of one allegation that was ever able to be substantiated."
When asked why the Spinnaker was being prevented from talking to any other UNF staff or UNFPD about this matter, Delaney said, "That's kind of routine. We try to have one voice. I know you guys try to pick people to say things a little bit differently along the way, but Sharon Ashton who's our vice president of communications just felt 'Hey why don't we just get you to the president and ask whatever you want. We tend not to have the police officers to do it.'"
When asked who the Spinnaker should speak to in order to verify any facts or the timeline of events, Delaney directed the Spinnaker to Sharon Ashton, Vice President of Public Relations. The original attempts to schedule interviews with UNFPD also went through Sharon Ashton.
***
UPDATE – 6/19/14 at 6:46 p.m.
Sigma Chi Chapter President William Namen said he could not comment on the majority of the Student Conduct report because it is still technically an open investigation. He did say it was a Sigma Chi member who made the 911 call.
"As a chapter, we've cooperated fully with UNF, UPD, and the other organizations involved in the investigation," Namen said.
***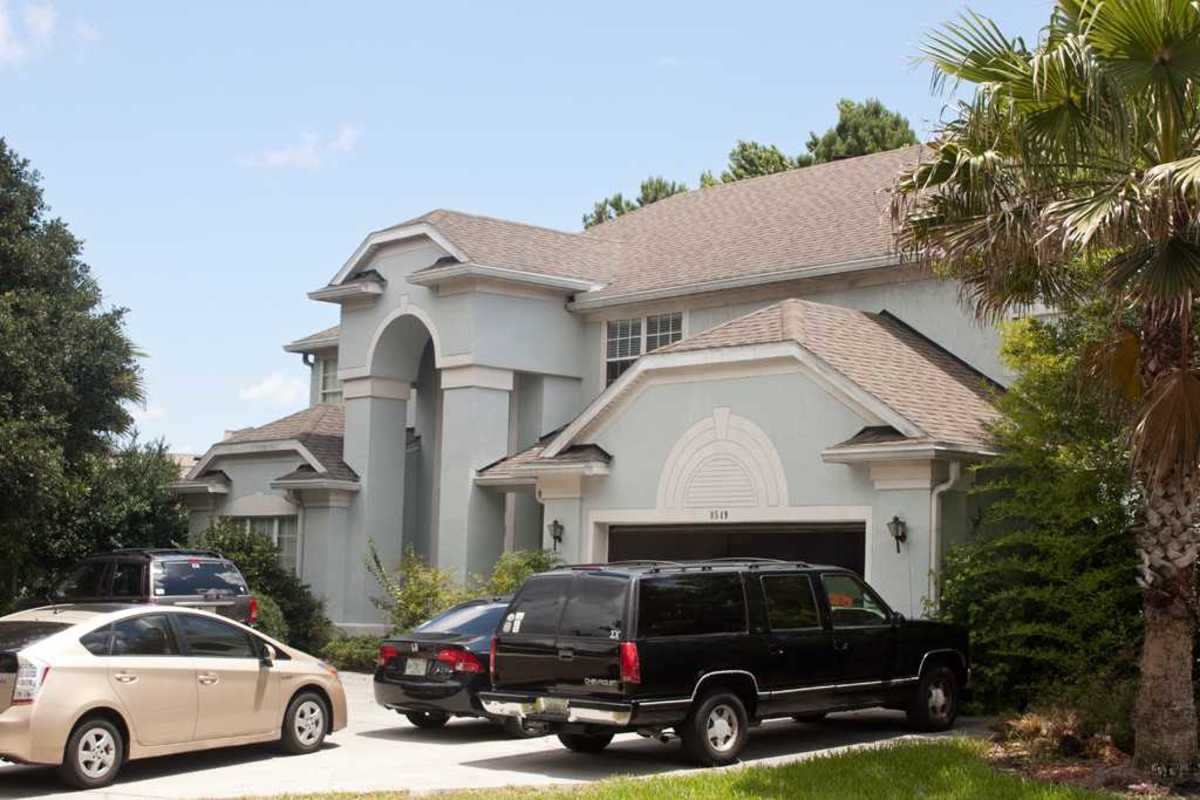 The Office of Student Conduct (OSC) is charging the Sigma Chi fraternity with two violations of the Student Code of Conduct after Sigma Chi hosted a party and provided underage students with alcohol on the night of April 18.
The two charges are supplying alcoholic beverages to underage individuals and violating the rules and guidelines established by the Office of Fraternity and Sorority Life.
An officer from the Jacksonville Sheriff's Office was dispatched to 8549 Hampton Landing Drive in response to an alleged sexual assault on a student at 3:17 a.m. on April 19. According to the Student Conduct Incident Report, the OSC began investigating Sigma Chi after the alleged sexual assault was reported. The sexual assault is a separate investigation of an individual that is still underway. Sigma Chi is not being charged for sexual misconduct.
Following the party, Student Conduct Officer Andrea Adams-Manning began interviewing various students who were in attendance at the party. Adams-Manning interviewed at least three underage women, two underage Sigma Chi brothers, and two other brothers. All witnesses verified that underage drinking was taking place. The three women all admitted to consuming alcohol, and one of the underage brothers stated that he drank to the point of intoxication.
One witness, a brother (age 19), indicated that it was the second or third year that Sigma Chi had hosted the party, which was themed as a "Biker Bash." The witness also listed 30 Sigma Chi fraternity members in attendance.
Another brother stated that the drink of the night was a type of "hunch punch" known as "PPD" or "Pink-Panty Dropper." The recipe, according to the brother, had been handed down through the fraternity over the years, and it consisted of Everclear, vodka, Sprite, and Crystal Light mix*. All  three underage women and one underage brother indicated that they consumed the punch that night.
Several fraternity brothers also stated that typically Sigma Chi parties have wristbands to distinguish designated-drivers and underage drinkers from the rest of the party, although the brothers also stated that this particular party did not adhere to that practice.
Furthermore, witnesses verified that the house at the address in question frequently hosted Sigma Chi parties, and that members of the fraternity had lived there for years (though not exclusively). The party was apparently advertised via a Facebook event page as well as through word of mouth. All members of the fraternity and their friends were invited and required to pay $10 or $15 on admission. All girls were invited, and they could attend the party for free.
On May 14, the current president of Sigma Chi indicated that he understood that the members of the fraternity hosted a party that violated Fraternal Information and Programming Group standards. He provided more details from the party and informed Adams-Manning that another student had posted an inappropriate picture on the fraternity's Facebook page. The picture was immediately removed.
On June 6, the Sigma Chi president and the Advisor Kyle Peters attended the conduct review. The president stated that the fraternity was responsible for the violations listed, and he provided a detailed list of sanctions that the fraternity would impose on itself. The university is currently reviewing Sigma Chi's proposed sanctions and determining what sanctions are appropriate. The university has until June 26 to decide.
The Spinnaker attempted to contact UNFPD officers on the scene during the events in question, but the university has relegated all questions to President Delaney at an interview scheduled for Friday at 4 p.m.
* 6/19/14 at 6:34 p.m. – edit made to clarify ingredients.