News in brief
Sept. 23
UNF Board of Trustees approved the purchase of The Flats. The purchase is expected to go through very soon, with $26.2 million coming from a BBVA Compass bank loan and $4.5 million coming from Housing.
Two transportation and logistics seniors, Lisa Nguyen and David Jones, received Delta Nu Alpha national scholarships. The Delta Nu Alpha Foundation is a non- profit organization, supporting education in the fields of transportation, distribution and logistics.
Sept. 22
Nominations for the 2014-2015 UNF Faculty Awards, Outstanding Undergraduate Teaching Awards and the Outstanding Graduate Teaching Awards are now being accepted. All nominations are due by 5 p.m. on Oct. 10. Guidelines for the awards are located on the Faculty Association website. Nominations can also be submitted in a handwritten/typed form delivered to the Faculty Association Office, located in building 16, room 3100.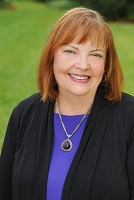 Sept. 17
The UNF LGBT Resource Center received an $18,000 grant to help create a campus-wide education and visibility campaign addressing safety and inclusion issues for gender non-conforming and transgender individuals.
University of North Florida's college of Computing, Engineering, and Construction programs have all been recently awarded re-accreditation through 2020 by the Accreditation Board for Engineering and Technology (ABET). ABET requires programs to continuously improve the quality of education provided.
Sept. 15
National Arts Strategies (NAS) announced that Museum of Contemporary Art (MOCA) director Dr. Marcelle Polednik joined the latest class of leaders in the Chief Executive program: Community and Culture. NAS is comprised of 50 executives who address the biggest challenges in arts and culture.
Sept. 12
Dr. Kristine Webb, a professor in the Department of Exceptional, Deaf and Interpreter Education and former UNF Disability Resource Center director, was recently awarded the 2014 Distinguished Professor Award during the 43rd Annual Fall convocation ceremony that was held on campus.
Email Cody Quattlebaum at [email protected]