Rick Scott is coming to campus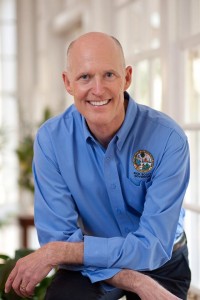 This Halloween, News 104.5 WOKV is bringing 'Stand Up For America,' featuring Rick Scott, Sean Hannity and Brian Kilmeade, to campus and providing a special discount for UNF students.
Mike Dorwart, director of branding & programing at WOKV, said the purpose of the Oct. 31 event is twofold.
"One is to bring our national talk show hosts – in this case, Sean Hannity and Brian Kilmeade – connecting with our local audience here in Jacksonville," Dorwart said.
As well as connecting with their audience, Dorwart said the other reason is to explore the big issues. He said, with midterm elections coming up next week, a lot of those issues are political: control of congress, how the current administration is handling big issues like ISIS and Ebola.
Dorwart said the guests at 'Stand Up For America' will answer questions from the audience, both live and through social media.
"It's not a campaign event," Dorwart said. "We invited Governor Scott to attend, to participate, primarily because a lot of the issues that are going to be discussed affect Florida very directly."
A special $10 ticket is available to UNF students who want to attend, available online by entering "BAL10" as the special offer code.
Dorwart said this is the fourth or fifth time WOKV is using UNF as a venue.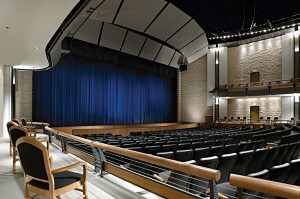 "We like coming to UNF for these events," Dorwart said. "It's really convenient for a lot of our listeners, it's a lot easier to get to the campus and park than it is going to downtown events, and our listeners have responded really well to events at UNF."
"The people that are most likely to attend these events are real fans of our radio station," Dorward said. He said the audience expected at this type of event is typically in the 40-55 age range, as younger voters are not WOKV's target audience.
WOKV is in charge of promoting, arranging and funding this event. Dorwart said, "We're the ones totally responsible for the content and production."

Misty Fuller, graduate student studying English at UNF, said it is good for students to have access to these types of events.
Fuller said, with the current two-party system, she imagined certain issues would be painted in a negative or positive light depending on whether it agreed with one party's politics.
"It's good to have the discussion, certainly, but I don't know that it's going to be as unbiased or [sic] as well-informed as I would like, for it to be on a college campus," Fuller said.

Steven Prendes, marketing junior, said it's always good to bring any high-profile member of any side of the media to college campuses.
"It just kind of extends knowledge of bigger political issues – right, wrong, indifferent – to people that might not be as up to date or aware of certain things."
Prendes said he would want to go to an event like this because it's good to hear what any intelligent leaders in society have to say, whether you agree with it or not.
'Stand Up For America' is from 8 p.m. till 9:30 p.m. in the Lazzara Performance Hall.
Email Lydia Moneir at [email protected]