Stolen laundry leads to surprising generosity
When Rose Balliro returned to the Landing W laundry room on Nov. 6, her laundry wasn't there anymore.
Balliro, business management freshman, then posted on the University of North Florida Class of 2018 Facebook page, "To the person who stole my laundry from dryer 19 in building W, please please return it. I cannot afford to buy new sweaters. Please."
Later that same day, an unknown Good Samaritan knocked on Balliro's door and handed her a note with $20 tucked inside for "you [Balliro] to buy more sweaters in the meantime." The note was signed "sincerely, another broke college student."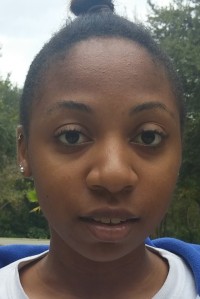 After receiving this note and money, Balliro again took to the University of North Florida Class of 2018 Facebook page and posted about how the actions of this Good Samaritan reminded her "of just how caring, giving and compassionate people can be."
Shanara Wilson, communication freshman, who hasn't had any problems with doing laundry on campus said, "I would feel so upset if someone stole my clothes."
She said she doesn't understand why someone would do such a thing, because you would see the thief wearing her clothes around the dorms.
Ariel Salgado, undecided sophomore and Resident Assistant at the Osprey Landing, said, "I feel really bad that she lost her clothes but it was really sweet of the person whoever did that to give her the $20."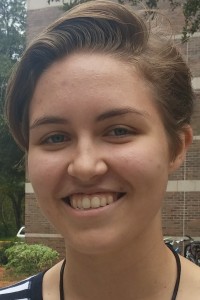 Brooke Karner, advertising freshman, said she makes a point of getting her laundry in a timely manner.
"[I] wouldn't pay for someone's clothes, I don't have money or time for that but it was a nice gesture," Karner said.
As of 5 p.m. Nov. 12, 210 people liked Balliro's post detailing the deed of the Good Samaritan, who did a surprising act to help a fellow Osprey.
11/13/14 at 6:06 p.m. – Updated with video of student interviews.
Email Kayla Davis at [email protected]