For recent UNF graduate Erica Mendoza, this past semester was a little more exciting with her last four months as a student devoted to the creation of her upcoming exhibition, "Visual Love Letters," at Museum of Contemporary Art (MOCA) Jacksonville.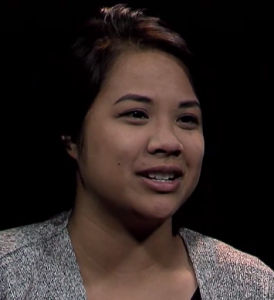 Mendoza became the first UNF art student chosen by MOCA to participate in their inaugural student artist-in-residence program. This allowed her to gain exclusive access to a MOCA studio to create a series of work as a student artist and display that work in an exhibition. Mendoza spent 12 weeks producing eight pieces of art. The end result of Mendoza's exhibit made this challenging opportunity worthwhile.
The themes of Mendoza's exhibit revolve around love, loss and healing, but she said, "'Visual Love Letters' primarily focuses on just love. Each sculpture in the series is a 'love letter' written to a specific person."
Along with the theme of love, Mendoza uses a universal image of a bird as she designs her work. Mendoza said the symbol is "an accessible image that everyone knows. I use it as a metaphor for myself, my feelings and my personal events. There is just so many different types of birds and different types of feelings that I just pick one and go with it."
Mendoza, who has a concentration in sculpture, chose materials such as cast iron, steel, potpourri, flowers and leather with which to compose her work. Looking back on a 3D design class she took during her freshman year, Mendoza said, "I fell in love with the idea that you can make anything out of anything." This led her to working with steel, not only because UNF has the facilities for it, but also because she enjoys working with different materials.
During her fast-paced semester sculpting a senior portfolio to fill her exhibit, Mendoza fell in love with each piece she created. "They are all my little children that I have been making all semester," Mendoza said.
"Guide Me Home" is one of her favorite pieces, and the sculpture is just one example of the messages her work portrays. Mendoza made the two sets of four cast iron pillar candles when she was a work study artist in Solsberry, Ind. this past summer.
"I spent a whole month living out of a tent and I was incredibly homesick," Mendoza said. "That's where the title comes from."
Even with the daunting task of producing 10 pieces in only 13 weeks, Mendoza took her time and worked on the series in her own way.
"I will work a little bit, think for a really long time, work on it a little bit, then keep thinking," she said. She designed her pieces as they came to her by feeling, created a title, decided on an image and then decided what the piece would be made out of.
With her semester coming to an end quicker than most, the exhibition's opening is followed right behind, and Mendoza is ready for what's to come. "Even though I said I wanted to be an artist when I was little, I never thought in a thousand years that I would be here, an artist," she said.
The passionate love affair Mendoza has created can be experienced by everyone, with the opening day this past Sunday, Dec. 14. Mendoza said, "The exhibit is the equivalent to standing on top of a building and screaming out to the entire world how I feel about someone."
"Visual Love Letters," which will be displayed in MOCA until March 30, 2015, can be viewed by UNF students for free with their student I.D.
Gallery photos by Noor Ashouri and Morgan Purvis
[doptg id="94″]
—
For more information or news tips, contact Tiziana Onstead [email protected]; if you see an error in this story or have any compliments or concerns, contact Ashton Elder [email protected].