Alexander Diaz turns dirt mounds into mountains with his photography exhibit "Florida's Mountains"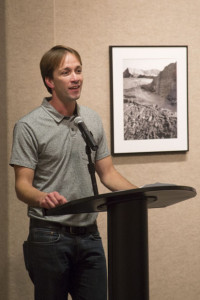 Alexander Diaz premiered "Florida's Mountains" on Jan. 22 in the Lufrano Intercultural Gallery and it will be on display until Mar. 20. Diaz is a St. Augustine based photographer and teaches photography at UNF.
Diaz began shooting the collection in 2007 as an expression of the metamorphosis and deconstruction the environment goes through – an observation that fit the gallery's ongoing theme of socially relevant works.
"Kamele 'Oupa' Seane, the gallery director and curator, wanted me to show the work because it was socially relevant, and kind of fit with the parameters of the gallery," Diaz said. "I want people to look at these photographs and think they are mountains, but in fact they're not mountains, they're piles of dirt at construction sites."
Diaz's photography has been featured at the Museum of Contemporary Art in Jacksonville, the Mobile Museum of Art and the Norton Museum of Art in West Palm Beach. Diaz hopes his exhibit will spark environmental awareness at UNF during its stay in the Lufrano Gallery.
"I want people to think about what I'm photographing, and to ideally create a dialogue about the environment and land use practices," Diaz said. "I photograph them because they're like painful reminders of what we've lost, and what we have lost is natural areas and natural habitats."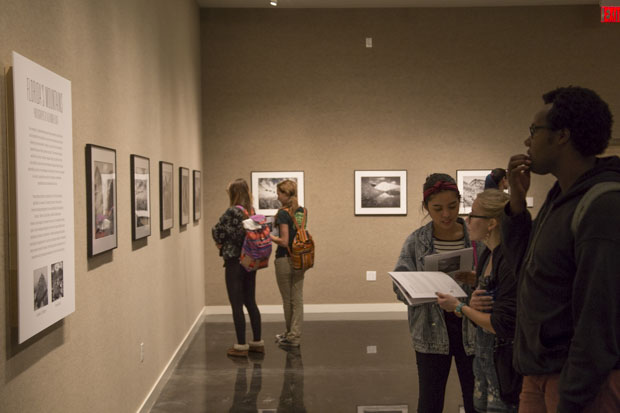 —
For more information or news tips, contact [email protected]; if you see an error in this story or have any compliments or concerns, contact [email protected].
*1/28/15 at 6:35 p.m. – Updated with video.