Album Review: Panda Bear Meets the Grim Reaper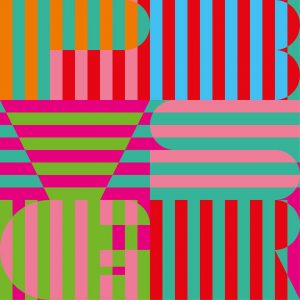 From the title, it's obvious the new album from Noah Lennox, who forms part of Animal Collective, is about death. It's called Panda Bear Meets the Grim Reaper – very straightforward. The listener knows exactly what they're getting into when pressing play. Of course, truly interesting artists are never that straightforward with their messages, and Panda Bear certainly isn't. Over time, the album reveals itself to be less about death and more about life, reflection and possibly regret, but above all, it's about playing with expectations.
Musically, Lennox plays with listeners' perceptions of his work and the musical devices he frequently uses. He's most famous for vocal harmonies, using them so gracefully that he could be mentioned in the same breath as the Beach Boys. For example, listen to "Alsatian Darn" from Panda Bear's fourth album Tomboy. He never leaves his voice alone, always echoing it. Here, however, voices do not align — they conflict. On the self-referential "Mr Noah," listeners hear embellishments at the end of each line. Panda Bear offers his densest production ever, incorporating swirling synths and clashing drums, even warping a dog's whine into the noise a shooting star would make.
By far the most surprising, remarkable and sublime moment comes from this distortion of perception. It's in the album's stripped-down centerpiece "Tropic of Cancer," a splendidly simple song, that sets Lennox against a harp. It's just him and the instrument weaving a ballad. The lyrics vividly portray a case of illness in a family, and the refrain – "And you can't get back, you won't come back, you won't come back to it," – expresses contented resignation. The song suggests people cannot look back on our actions and tragedies, even as death approaches.
What's also surprising about the album is its classicism, at least in the middle. Besides the harps of "Tropic of Cancer" there's also "Lonely Wanderer," which recalls the dreamy "Tomboy" track "Scheherazade," sampling the main piano melody from Debussy's Arabesque No. 1 — one of the most famous piano pieces of all time. It also continues the theme of reflection, asking the existential questions one might mutter to themselves on a deathbed.
One might consider this a heavy philosophical record, and in a lot of places, they'd be pretty spot on. This album makes one consider another work about meeting the grim reaper, Ingmar Bergman's film The Seventh Seal – you know, the "playing chess with death" movie. By the end of the film, the characters, who have (spoilers for a 50-year-old Swedish movie) lost the game, are now wondering if God has abandoned them. Panda Bear doesn't seem to have that problem. If Panda Bear Meets the Grim Reaper is any indication, he's wondering if it was worthwhile.
—
For more information or news tips, contact [email protected]; if you see an error in this story or have any compliments or concerns, contact [email protected].