Opinion: Will more information cure student apathy?
Student apathy. The words have almost lost their meaning because they're thrown around so much. We've had a string of semesters with no student government (SG) elections because of student apathy, followed by one with an extremely low turn-out. We've had a committee of professionals compile a list of traditions to start a conversation about what it means to be an Osprey. We've had students urging other students to get involved. All of these events happened because of or in response to the perceived apathy of the student body.
Most students recognize their lack of involvement. Almost every student I spoke to considered themselves to be less involved than their peers, and expressed concern that they just didn't know where to start with involvement. Many suggested the university and other organizations make information more accessible through more advertising, and events and opportunities designed with busy students in mind.
With SG elections coming up, current SG President Turner will soon be stepping down and the incumbent Red Party could be replaced in the leadership by one of two new parties that have emerged this semester. The three SG presidential candidates have plans in place for increasing student involvement.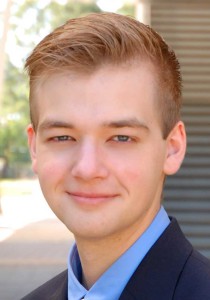 Red Party candidate Matthew Harris, a sophomore majoring in history and minoring in political science and the current Assistant Director of Club Alliance, has a clear idea of what SG needs to do to increase student involvement.
"Part of the mission of student government, and should I be elected one of my major, you know cornerstones, is going to be information," Harris said conclusively. "You have to put the information out in front of students. You can't expect them to come up to the third floor to ask for it."
Beyond the distribution of information, Harris said reaching out personally to students and offering exceptional opportunities is a great way to increase involvement.
"We have to make [events and opportunities] accessible and we have to make them inviting," Harris said, summing up what his approach would be as SG president.
Shomari Gloster, senior political science major with a minor in public administration, current SG senator and United Party SG presidential candidate, also says advertising is the best way to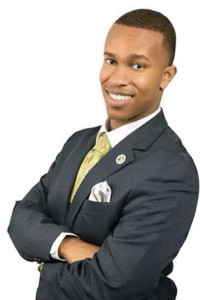 combat student apathy.
"Involvement is a very big issue," Gloster said, growing somber for the first time in the interview. When asked how he would combat apathy, he said definitively, "Advertisement."
If advertising doesn't work, Gloster says he would then focus on outreach to local high school students, to ensure UNF is a first choice to incoming students.
"It's going to help the future of the university," Gloster said. "We can't just think about what's going to work right now."
Finally, Gloster said "grassroots, grassroots, grassroots" is the next step to increasing involvement. Effectively, Gloster has a multi-tiered approach to getting information out to students as a cure-all for reducing student apathy.

True Rains, political science and economics sophomore, and Party for Action SG presidential candidate, said he would work to make sure students found their niche on campus.
"I think a big thing is making sure that people have an organization on campus that they can kind of call home," Rains said, "because I think that that's where a lot of students are lacking right now."
To ensure students find those places, Rains said he would increase marketing efforts.
Additionally, Rains wants to make sure existing clubs on campus are receiving and utilizing the proper funds, and work with other campus organizations to increase support for everyone's efforts and events.
"As leaders on campus it's important to set that example and be that leader that goes to all the events and that supports other organizations on campus and not just your own," Rains said.
It seems there's a general consensus between apathetic students and SG members alike that if more information were at their fingertips, there would be more involvement and less apathy on campus.
I have to wonder, however, how much easier things can get for students. It's hard to go anywhere on campus without seeing signage and information plastered on every surface: flyers in dorms and on every bulletin board on campus, banners hanging from balconies, emails on your phone, et cetera.
Despite all the advertising, huge percentages of students aren't attending events put on every week by Osprey Productions and other student organizations. At the Homecoming week kick-off, 3,700 students attended the Jim Gaffigan comedy show. That's a huge amount — more students than I've heard of attending any other event. And the OZ Music Festival on March 5-6 holds promise of another huge turnout.
But if the turnout for other social events isn't normally great, more advertising may not be the cure-all candidates hope for it to be. I do believe talking to real students and listening to what they say is vital. I see Student Government on campus a few times a semester, conducting surveys relating to narrow subjects they've already decided to act on. But if the line of questioning was more general ("What do you want to see from SG?" or "How can we improve your experience?"), the surveys would be far more valuable.
A lot of the students I spoke to were concerned with their education more than anything. They are in clubs related to their majors, working on research with their professors and involved in off-campus internships.
Rather than working to introduce more events relating to what students are truly concerned about, we keep getting carnivals and movie nights. While those events are undoubtedly fun, it may be time to consider the fact that students aren't apathetic, they just aren't interested in those activities.
Hopefully, whichever candidate is elected can enact real change in the university as they open the floodgates of information on campus. That would be great — I just don't know if better advertising will be enough to change the minds of the 10,000-plus students who are disinterested in campus activities.
—
For more information or news tips, contact [email protected]; if you see an error in this story or have any compliments or concerns, contact news@unfspinnaker.com.