Students celebrate the season at fourth annual Harvest Festival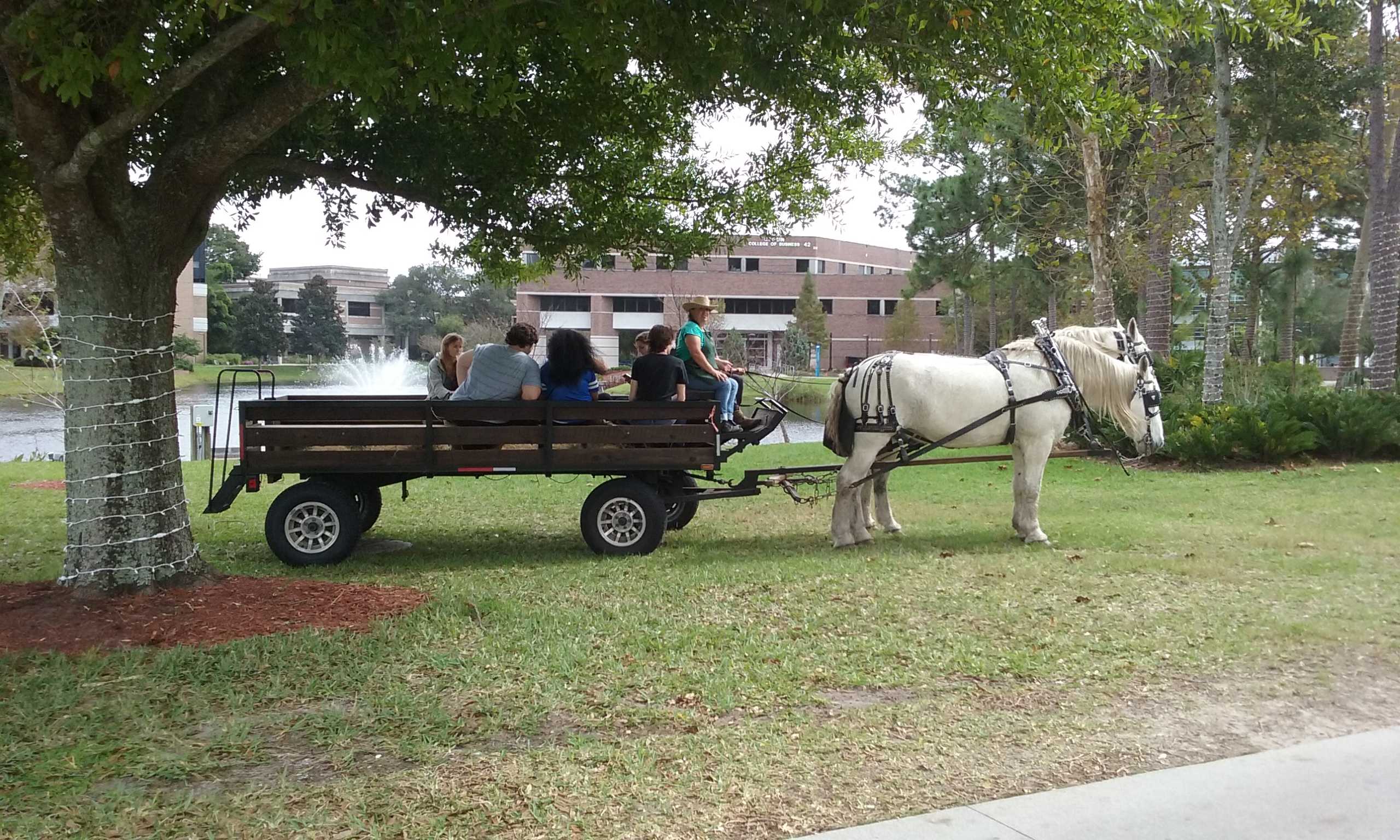 Ogier Gardens and Osprey Productions hosted the fourth annual Harvest Festival on Wednesday at the Coxwell Amphitheater to give students a chance to have fun celebrating the harvest season.
The event featured a petting zoo, hayride, free food and live music from LPT and Spice & The Po Boys. Students also enjoyed a variety of teas grown at the Ogier Gardens, produce giveaways, cornhole and an arts-and-crafts station.
"I was just passing by and I saw the wonderful animals and thought it would be a great opportunity to see a goat and all the cute bunnies close up," Trey Asner said, a junior art history major.
Southern Roots Filling Station filled students up at the fest with some fresh fruits, veggies and more. Kevin Anderson, Ogier Gardens coordinator, said this was the restaurant's first time catering the event. Southern Roots Filling Station prepared the food using vegetables grown at the Ogier Gardens.
Anderson said the festival started out as a celebration of the Ogier Gardens and our harvest season.
"This time of the semester, students generally have a lot of stress so I like to have something to help them de-stress," Anderson said.
Asner said there was one thing he felt could have been better at the event.
"I wish there were more people who were present to appreciate the wonderful music and the talented hard work that's going up there on that stage."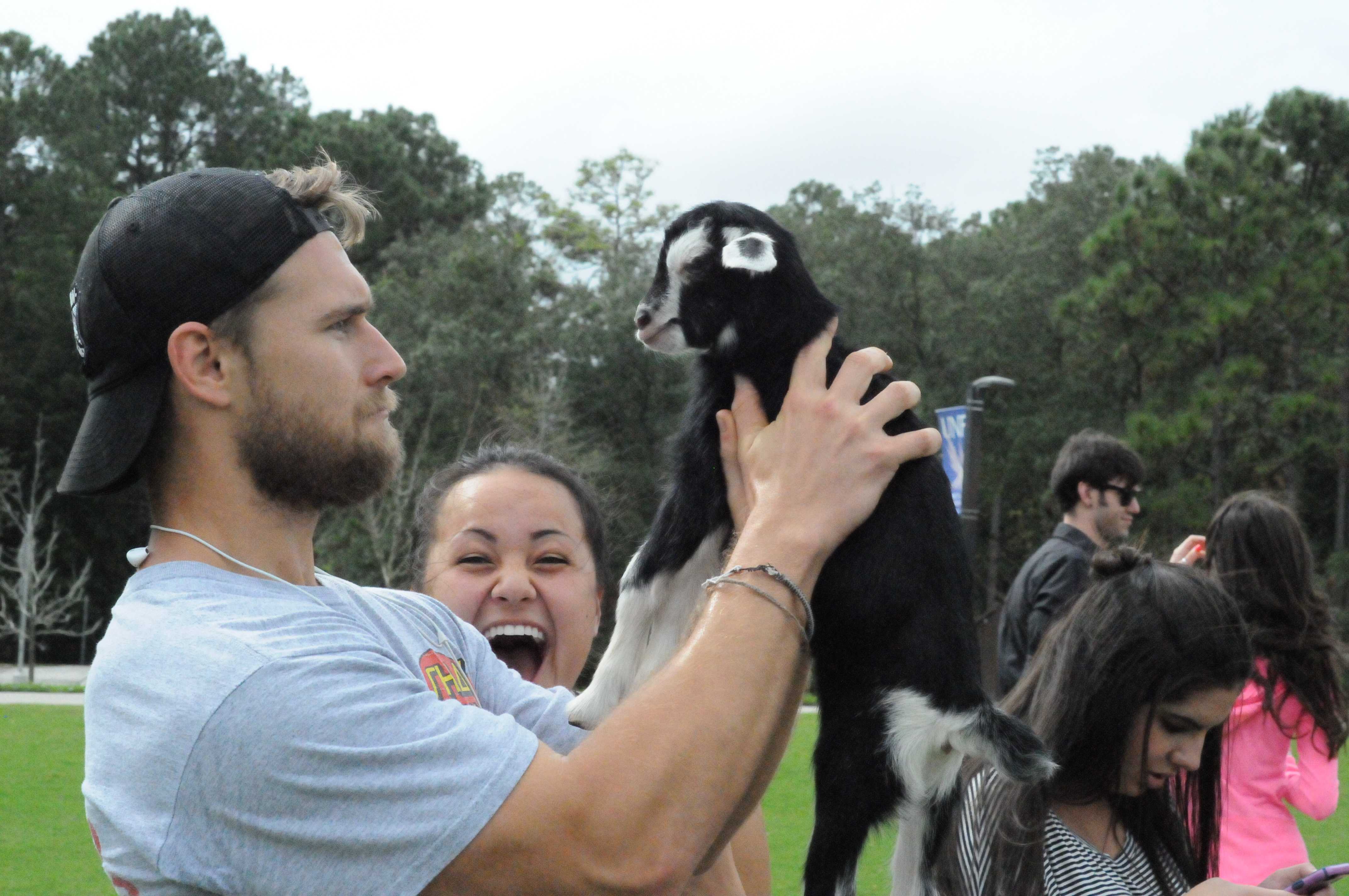 Osprey Productions partnered with Ogier Gardens, combining resources to make the festival more fun for students, Emily Wood said, internal assistant director for Osprey Productions.
"We really just want students to enjoy the day," Wood said. "They love these types of events, and there's a lot of variety here."
Kendall Griffey, a junior public relations major, said she went to the festival after hearing about it from Osprey Productions on Facebook.
"I really like animals, so I thought it'd be a fun thing," she said.
Junior accounting major David Harter said his favorite part of the festival was feeding the animals and listening to people's reactions.
"People see the animals and they go crazy," Harter said. "It's not every day that you can get up close and personal with the animals."
Anderson said he hoped the festival put Ogier Gardens on the map in students' minds as a place to come out and spend time and volunteer, and become informed about their food.
—
For more information or news tips, or if you see an error in this story or have any compliments or concerns, contact [email protected].