Video by Brittany Moore
Bright lights, loud music and free food attracted students who abandoned studying for Night of Fun at the Coxwell Amphitheater last Friday.
Osprey Productions presented its annual Night of Fun as a part of Homecoming week, with six food trucks and four spinny, dazzling fair rides.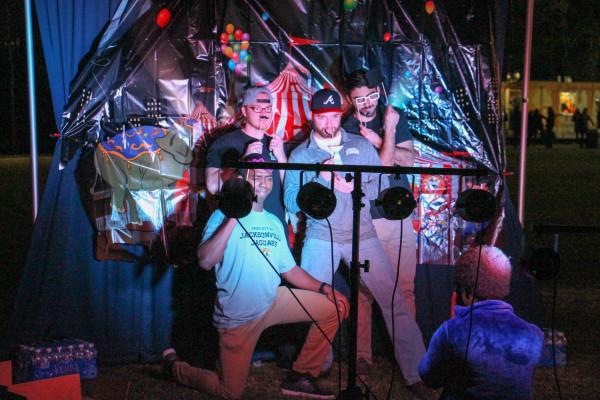 Students exchanged safety forms for two food tickets and an orange "x," which allowed them admission on rides.
When asked what their favorite part of the night was, junior social work majors Christelle Mayele and Aluel Ngom agreed it was the food.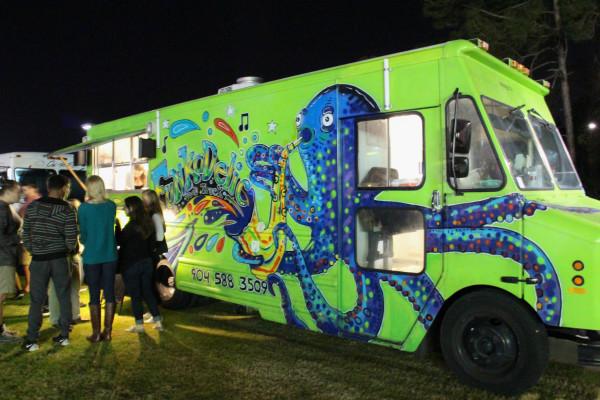 On top of a scrumptious (and free) food truck selection, attending Night of Fun also meant taking a break from stress during midterm season.
"We gotta have some fun with all of the stress that we go through," Mayele said. "It's good to kick it back."
Christian Fleming, sophomore finance major, invited other students to do the same.
"You've been studying all week," Fleming said. "Get out here, have fun, and loosen up."
One thing all students had in common was believing that events like these bring students together as well as really bring out the Osprey in us all.
"I think it kind of brings us together," said Ben Jetr, senior sports management major. "It's kind of something to remember UNF by."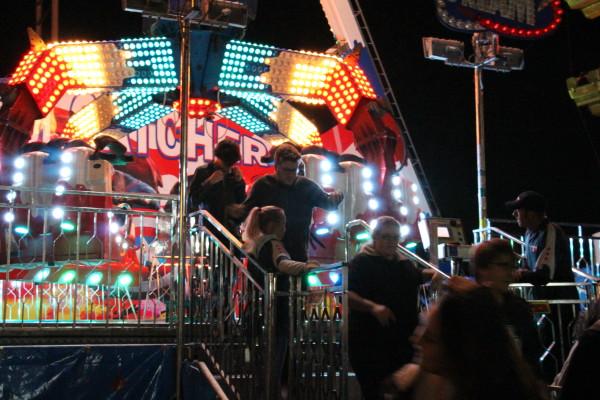 This was Senior Health Administration major Alexis Irwin's first time attending Night of Fun. She came out to spend time with the cross country and track team she's been apart of for four years now, but she also viewed this as her last opportunity to come out and be an Osprey one last time.
"I thought I should do it before I leave," Irwin said. "I think it's just fun to get everyone together, because there's not very many times during the year where we can all do this."
Kelsea Johannes, a criminal justice and psychology major, said events like these are important to work toward unity for a small school.
"I think it's great because we're not a huge school," Johannes said. "So it's cool that they have all these events for us to get together with everyone."
—
For more information or news tips, or if you see an error in this story or have any compliments or concerns, contact [email protected].