Entering college is an entirely foreign experience for most freshmen thanks to new social structures, an increased independence and demanding classes. While it might seem overwhelming, the first semester is the best time to get involved with something on campus.
There's no faster way to meet peers who share your interests, and several studies have linked campus involvement to higher GPAs. Additionally, getting an early start on joining an on-campus entity allows you to gain years of valuable skills in a possible career field. These skills can be used to receive scholarships, add to resumes and network within your chosen field.
Perhaps the most known and most popular campus involvement is joining a fraternity or sorority. Although the campus doesn't have official Greek housing, there are over two-dozen Greek chapters for students to explore. At the start of semesters look for current chapter members to have information tables setup around the Student Union Plaza and the Green. The Office of Fraternity and Sorority Life (OFSL) can also help with information regarding Greek life. OFSL is located on the second floor of the Student Union's eastside.
The Greek life might not be for some, which is perfectly fine. UNF has over 200 student clubs under the organization of Club Alliance. Clubs on campus include professional organizations, athletics, religious groups, various hobbies and many more. Check out Club Alliance's website for a full listing of active clubs, contact information for club leaders and learn how to start a new club.
Beyond making friends with similar interests, clubs provide a unique opportunity if an imaginative approach is taken. For example, Spinnaker heard of a public relations student who joined a martial arts club, became the club's communication officer in charge of social media and digital content, then listed the experience on their resume with examples of work and analytics from over the years.
Those looking to get involved with the heart of what is happening on campus can apply for a position within Student Government (SG). The biggest voice for the student body, SG provides real-life experience for those seeking a future in politics or public administration. Those with a different career path can still benefit from the skills and networking SG offers, and is likely to be a great addition to any resume.
You can find SG's offices on the third floor of the Student Union's eastside or get information online.
Downstairs from the SG offices you'll find Spinnaker Media. Spinnaker is UNF's student-run media source featuring an FM radio station, a television studio, a newsroom that produces both print and online con- tent and a business and marketing office. Spinnaker serves not only journalism majors but offers experience for graphic designers, photographers, videographers, programmers, editors, marketers, advertisers and anyone looking to get involved.
Spinnaker's FM radio station also allows for students to host their own live or specialty radio show. Simply swing by the station to learn how to get on the air.
UNF has a lot of events happening throughout the semester and most of the major ones are run through Osprey Productions (OP). This SG agency hosts concerts, comedy shows, movie and trivia nights, laser tag and is always open to suggestions. OP volunteers learn marketing, event programming, audio and vid- eo production, visual effects and get to be in the front seat for events all over campus.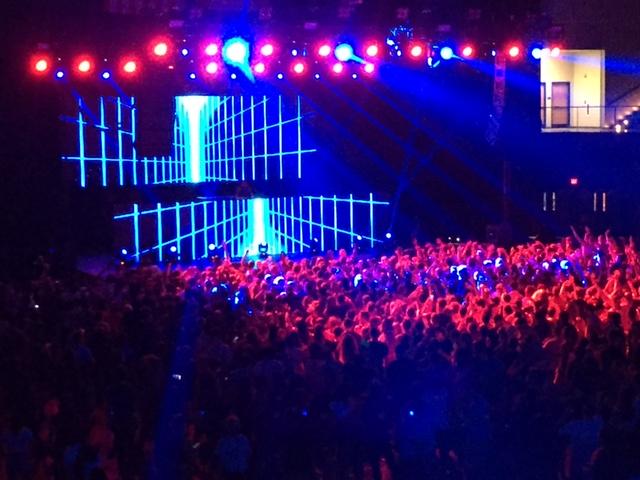 Osprey Productions has an online application to join or interested students can swing by the eastside Student Union's third floor for more information.
This list is only a small preview of the opportunities available to students. Check out the online Master Calendar for daily events, talk to a professor in your field and look for the countless flyers around campus to find something of a specific interest.
Getting involved on campus can help any student get an edge by bulking their resume, offering them real- life experience and setting them up with a network of people in their desired field.
Don't miss out, get involved!
—
For more information or news tips, or if you see an error in this story or have any compliments or concerns, contact [email protected].