DMT found in campus housing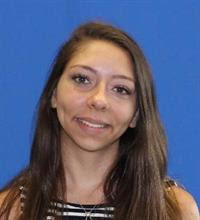 Two jugs of psychedelic drugs were found in the Osprey Landing during freshman move out at the end of last spring. The liquid had been rumored to be psychedelic, but UNFPD was unable to confirm that when Spinnaker was on site April 29 or when we followed up in the weeks after it was found.
A warrant for the arrest of former student Kelly A. Burress was issued by the Duval County Circuit Court on June 21. The warrant was executed on June 28, and her bond was set at $25,003.
In the affidavit for arrest warrant, it states that UNFPD responded to Osprey Landing room Y311 "in reference to suspicious jugs which were believed to contain dimethyltryptamine (DMT)." A Housing and Residence Life staff member had found the two large glass jugs of suspicious brown liquid under question.
Burress was on scene when the liquid was found and claimed that it was a "probiotic tea" she used for her workouts and made at a friends apartment off campus, according to the affidavit.
Burress' roommate told UNFPD she had overheard the suspect tell an unknown male that the liquid was DMT, and UNFPD contacted JSO's Clandestine Meth Lab Team to test the liquid.
This team removed the liquid and sent samples to the Florida Department of Law Enforcement (FDLE). According to the affidavit, the reports from the FDLE indicated that the samples contained two controlled substances: DMT and methyltryptamine.
Burress received the warrant in Palm Beach County, where she resides. She pleaded not guilty after her arraignment with the Duval County Circuit Court.
There is a pre-trial hearing set for the morning of September 13.
Spinnaker will continue to follow and update this case.
—
For more information or news tips, or if you see an error in this story or have any compliments or concerns, contact [email protected].