Inside Look: How stores make their way to campus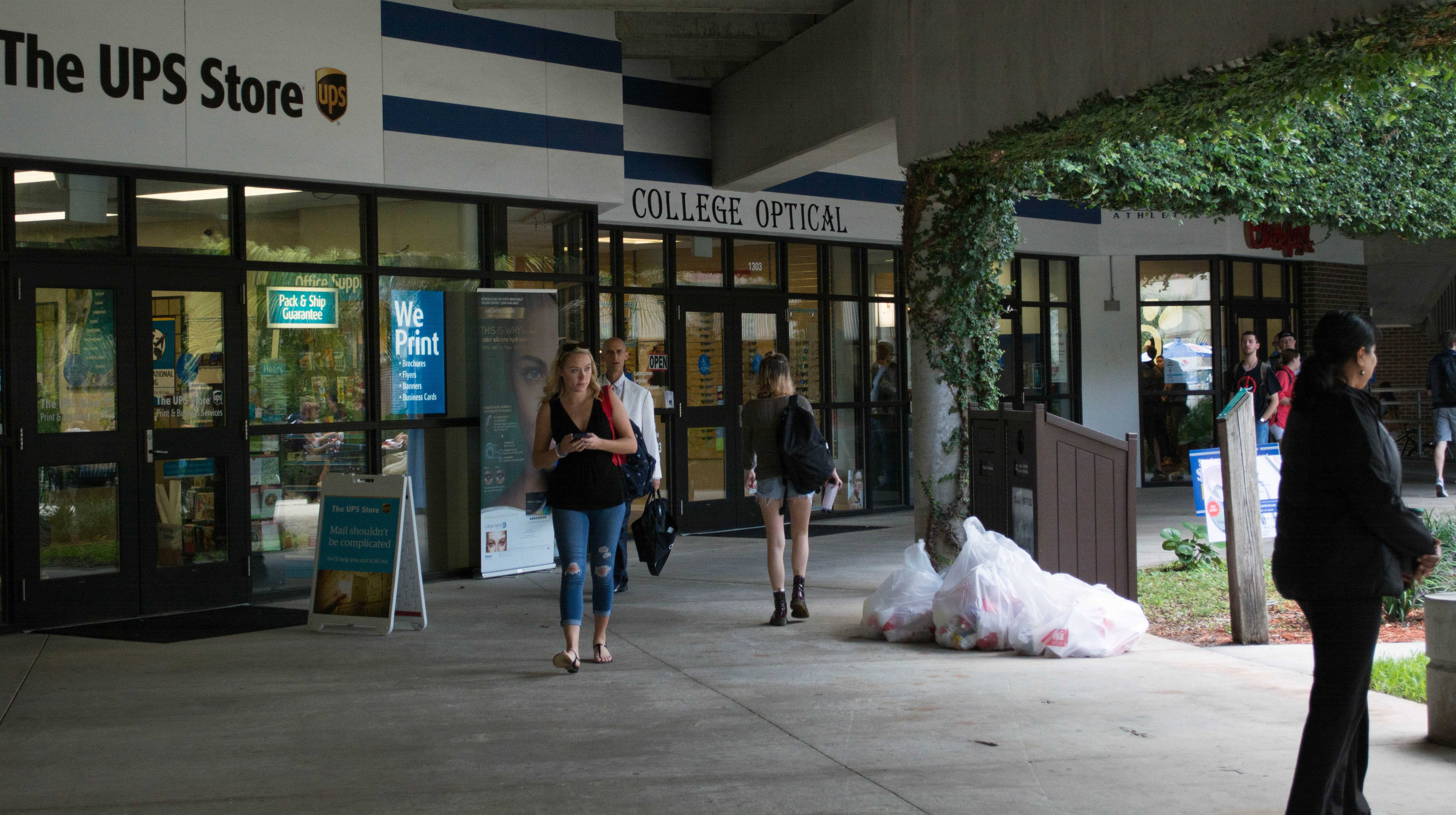 How UNF decides what commercial businesses to bring to campus
Students tend to begin and end their day at UNF with a cup of coffee from Starbucks or a meal from Chick-fil-A. Both businesses are well-known on campus for student traffic and being two of the most popular food spots.
Since UNF opened, many food businesses have made a home on campus. UNF only has a few types of commercial services like UPS, Community First Credit Union and the newest addition; College Optical. Recently, university officials conducted an extensive search for a new commercial business on campus after CPR Cell Phone Repair closed last spring.
Before College Optical replaced CPR Cellular Repair, UNF considered other options to occupy the space between the UPS store and Chick-fil-A.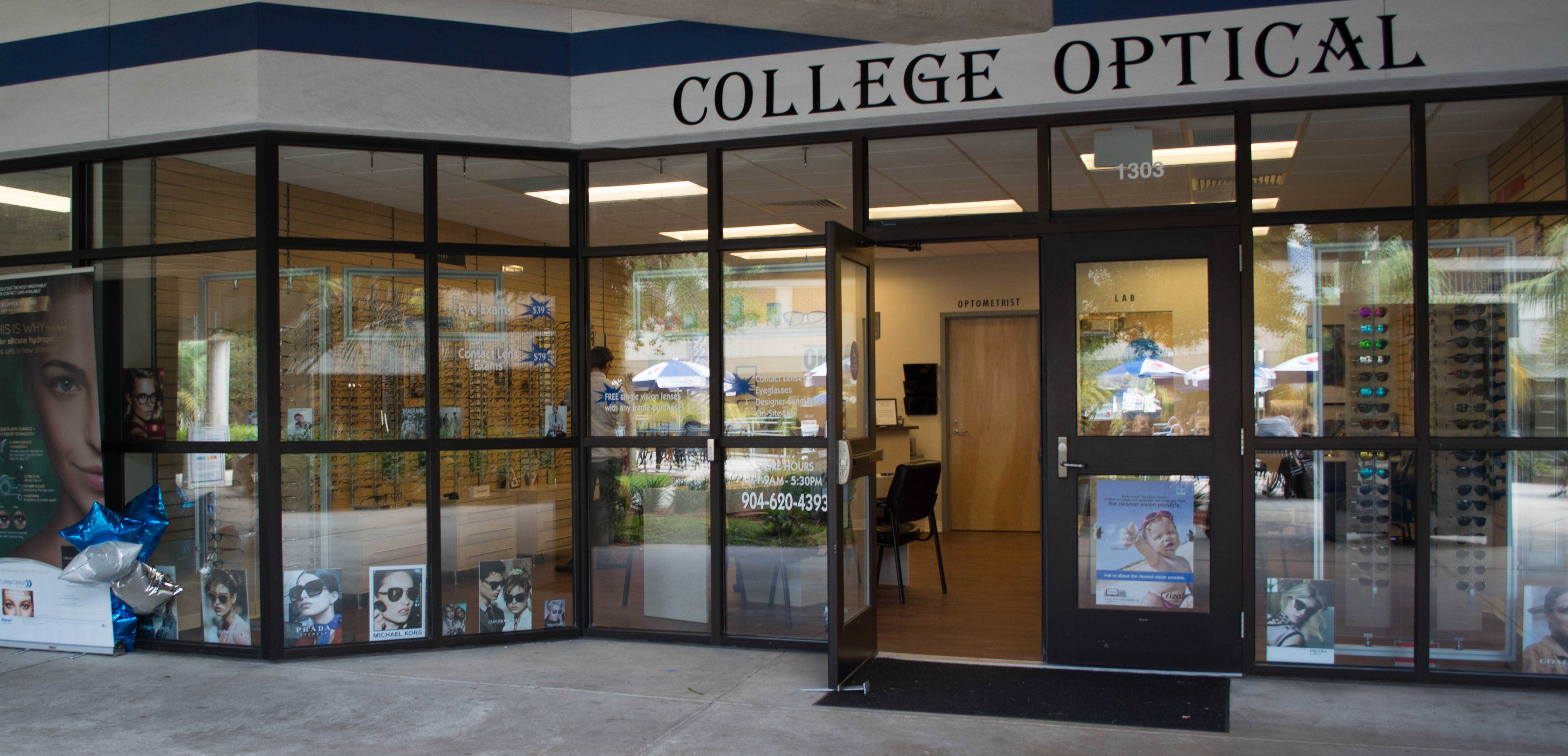 Director of Business Services Tully Burnett told Spinnaker that the possible vendors included an AVEDA salon, a Hair Cuttery, a tattoo parlor, a tanning bed business or a nail salon.
But the process of bringing businesses to campus isn't as simple as people may think. It involves a considerable effort from the university and vendors. In the case of UNF, the school has to figure out if the new business will benefit the school and students as a whole. Businesses, in a similar fashion, need to consider how profitable an outlet on campus is.
"When we are bringing retail businesses to campus, we are really trying to find the businesses that are going to serve the most people on the campus — faculty, staff, and students," Burnett said.
Burnett said that UNF had a huge interest in establishing an AVEDA hair salon. But the proposals fell through due to the cost it represented to the franchise. In order to have an AVEDA salon on campus, UNF would have to make alterations to the space.
"For a salon you have to have plumbing and you have to have a bathroom by city code," Burnett said. "The build up of the space was going to be very expensive for them."
The second choice was a Hair Cuttery store. This idea failed because the franchise didn't want to invest in a new store when they already had a location in the St. John's Town Center.
A tattoo parlor was a possibility UNF considered. Burnett said that he knows tattoos and piercings are highly popular among college students. But the idea was dismissed because it could affect the reputation of UNF to incoming freshmen and their parents. He said students might face peer pressure to get a tattoo.
"If I'd come to campus as a parent for orientation and saw there was a tattoo parlor right there, I would have thought twice about it," Burnett said. "You know how college students are, they're influenced by their peers. When you are away from home, your best friend gets a tattoo. There is a chance they're going to talk to you to get a tattoo."  
Burnett told Spinnaker that a tattoo parlor on campus was a suggestion and the university never initiated the process of speaking with tattoo vendors.
"We just thought that maybe that [a tattoo parlor] was not a good fit," Burnett added, noting that it wouldn't serve the entire UNF population as well as the other potential vendors.
Mechanical engineering major Amar Pekusic didn't think a tattoo store was a good idea for UNF.
"I would disagree with [a tattoo store] just because colleges are known for a bunch of parties and stuff and I feel someone would go if they are intoxicated and make a mistake," Pekusic said.
Bailey Embry, majoring in business management, said that having a tattoo place on campus would be cool but a little weird to have such service on campus. Embry said she would have preferred a tanning salon.
"I think a tattoo place or tanning place would be cool. I don't know if it would be the most beneficial," Embry said. "I don't know if [tattoo store] would be safe because a lot of people would be getting tattoos all the time. And that's just kind of awkward to be on campus."
A tanning bed and a nail salon were other alternatives the school considered. The tanning bed was rejected due to the health issues that dermatologists warn of. The nail salon was another franchise-type business but the idea was hindered by the amount construction work that had to be done. Burnett added that in order to have a nail salon, ventilation areas would have to be installed.
Another challenge UNF faces when trying to open a business, is where to fit the new location. Burnett said that UNF doesn't have as much space for businesses as it does for classrooms. This is why he said the university has to think more about what services are actually needed.
Burnett said that any business that operates on campus has to be aware that the main audience is strictly UNF-based. He told Spinnaker that commercial businesses struggle on campus because they don't have access to the general population.  
"Any business on campus has to live and die by faculty, staff, and students," Burnett said.   
—
For more information or news tips, or if you see an error in this story or have any compliments or concerns, contact [email protected].