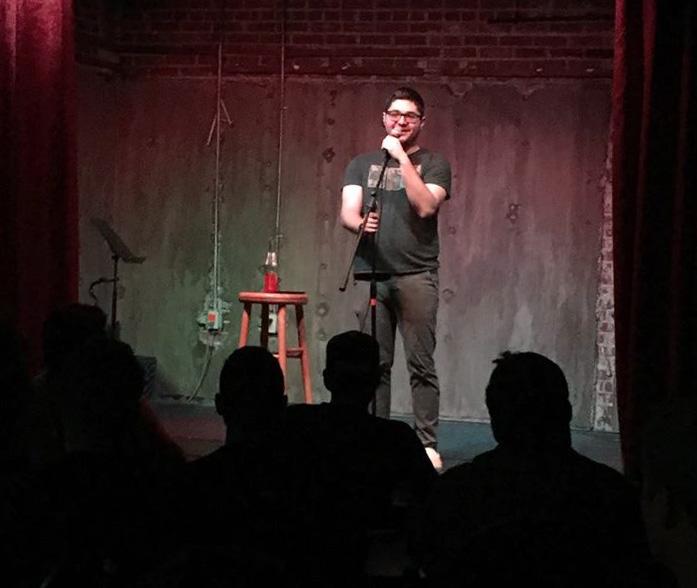 Junior economics and international studies major Mitchell Gropman will travel to Washington, D.C. for the International Conference on America and Global Megatrends from Wednesday, Nov.16 through Friday, Nov. 18.
"So about a month and a half ago I got a message from an old professor of mine who I have a pretty strong relationship with, and [his professor] said, 'Hey, I just got an email about this conference. I can nominate someone. Would you be interested in this?" Gropman said. "I said 'Of course,' so that sort of set the ball rolling."
Assistant Political Science Professor Joshua Gellers, the professor who wrote a recommendation letter for Gropman, has instructed the economics and international studies student since Gropman's freshman year at UNF.
"I had [Dr. Gellers] three semesters in a row, and even still I go to his office hours quite frequently, we're friends on Facebook," Gropman said. "We have a pretty close relationship."
Gropman received an email confirming he received The World Affairs Councils of America Scholarship in October, a $1,000 award intended to pay for travel expenses and admit him and 24 other students to the conference. This money is to be used for stay at the Capital Hilton Hotel and the visit to Washington, D.C. but it won't help Gropman pay for books next semester.
"I was required to stay at the hotel that the conference is at, which ate up about $600, and then I used an additional $100 to go to a dinner then after the conference with the author Thomas Friedman — the New York Times journalist whose pretty well known," Gropman said. "So I'm actually only going to get maybe $100 in my pocket after the conference."
With expenses handled, Gropman plans to take advantage of networking opportunities that the scholarship and conference present him with, even if it may not directly lead to a future job.
"So there are 25 college students across the country that have won this scholarship that will be attending the event, and I'm pretty sure that we'll be relatively involved in talking with these people and networking," Gropman said. "The people that are talking at the conference that I'll be seeing include current ambassadors — the CEO of UPS will be there — former senators, professors at the nearby universities."
Gropman's journey doesn't end at the conference, though. He is also an active member of UNF's Model United Nations team, a stand-up comedian and a student passionate about how foreign nations' policies affect the United States.
"I'm planning on going to China next summer," Gropman said. "It's kind of a long and not interesting story, but basically I have a really strong interest in this issue where — so China is currently devaluing their currency, the yuan, at a pretty rapid rate."
According to Gropman, this artificial inflation will negatively affect both the Chinese and United States populations, but he wants to help stop populations from experiencing a complete economic collapse.
"Basically, I just want to be able to somehow play a part in — once all of this catches up to the economy — for it to not have a huge devastating impact," Gropman said.
—
For more information or news tips, or if you see an error in this story or have any compliments or concerns, contact [email protected].