Spinnaker Choice Cuts: The top albums of the year
Frameworks: Smother
Frameworks are lowkey running their own underground establishment of a new type of rhythmic hardcore that is blowing the old heavy style out of the water. Smother has this unique way of stealing the guitar voices of the early-2000s and twisting it into their own, darker agenda. Everything in this record is deeply involved and connected to each and every sound and lyric happening around it. Frameworks are completed by their vocalist Luke Pate and his throaty, pit-satisfying roars. Compared to their other records, Smother is more tumultuous and angsty, but all the more interesting. This is the time to get into hardcore if you're still afraid of it. Meet your gateway, Smother. —Rachel Cazares
Recommended Tracks: Fear of Missing Out, The New Narcissistic American Dream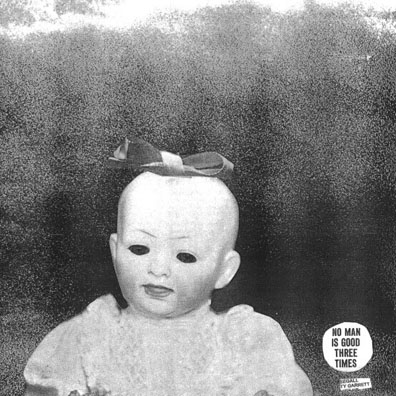 Ty Segall: Emotional Mugger
Ty Segall is somewhat of a songsmith. It is easy to get lost in the sheer amount of material he creates: he averages about a record per year (not counting his side projects and the producing he does.) That being said, Emotional Mugger is not one that should slip through the cracks as some of his other work does. This album is all about atmosphere. Segall paints a picture with his non-calculated playing and songwriting. It's borderline sloppy, but it gets in your head. The theme and content (he brings up western culture and candy several times) of this album jumps around and feels lopsided. Segall's lyrics about sweets paired with the raunchy and fuzzed out guitars makes for an interesting juxtaposition and a great LP. —Shannon Burriss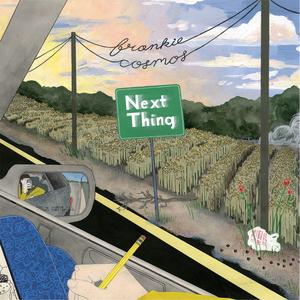 Frankie Cosmos: Next Thing  
Frankie Cosmos' second album is a work that is built upon a strong lyrical foundation. From the very beginning, the opening track "Floated In" starts with an upbeat guitar riff and the lyrics "I floated in and started living." This statement sets the tone for the rest of the record, as lyricist Greta Kline gives a strong and cohesive observation of the world around her. The tracks are short and abrupt, but track by track Kline builds upon her themes with songwriting akin to that of Regina Spektor and Fiona Apple. Strong storytelling and introspection is a key element in the lyrical matter, and the descriptive metaphors enhance the construction of the record. And for these reasons, it is one of the best albums of the year. The subject matter isn't anything grandiose or socially conscious, but rather about the certain feelings and observations Kline has day by day. Each track is its own vignette, which takes the listener into Kline's world. Specifically, tracks like "If I Had a Dog" and "Fool" are quirky and sweet to the ear. When listened in order, all the tracks on Next Thing are woven together like a sweet poem. Each track is a stanza, and each rhythm and refrain is key to the artistic experience of the record. Sonically, the melodies are sweet and simple, they don't overshadow the lyrics, which are the centerpiece of the record. It's an intimate and personal album that is as every bit relatable as it is wonderful. —Jesse Raymer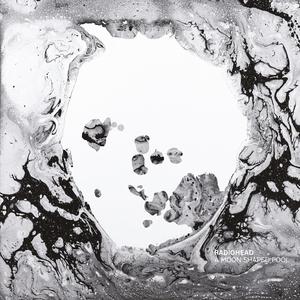 Radiohead: A Moon Shaped Pool
Radiohead's ninth album is an art rock album that uses lush production and the iconic dark lyricism to draw the listener in. Thom Yorke, 48, is a brilliant writer, and he touches on love, forgiveness and regret. For these reasons, on top of the lavish production, A Moon Shaped Pool is one of the top listens of 2016. The haunting opener, "Burn the Witch," kicks the album off on a tense note. The plucks of strings and build-up on this track are beautiful but daunting; Radiohead creates its own little world, one filled with fog and dark skies. A world with isolation and contemplation, it is both scary and awe-striking. The lyrics that deal with self-reflection and existentialism are a common theme with Radiohead albums, but A Moon Shaped Pool accompanies it with different instrumentation. The album combines electronic elements such as drum machines and synthesizers with acoustic timbres such as guitar, piano, string and choral arrangement for a variation of sound that makes this record so grandiose. It's a step away from the electronic-focused albums in their catalogue like King of Limbs, and a move to a wider array of musical elements that enhance the fantastic sound writing. Overall, A Moon Shaped Pool is a beautiful and haunting records that makes the listener dive deep into themselves while creating a similar introspective atmosphere to accompany its striking sound. —Jesse Raymer
Kate Tempest: Let Them Eat Chaos
Kate Tempest's new concept album Let Them Eat Chaos is one big poem that threads together political corruption, climate change, mankind's consumeristic addiction and many other topics backed by tight, ominous, synthesized beats. 4:18 a.m. is the recurring theme that seven insomnia-stricken characters who face different problems, such as gentrification and addiction, revolve around. On top of creating destructive-yet-beautiful images of malfeasance by the rich and political leaders, musically, this album grabs your ears and keeps them happy. This album deserves several listens to hear, and understand, all of the lyrics while enjoying the creative musical background. Tempest's deep understanding of issues perpetuated by first-world countries on the rest of the world is channeled into a deep, powerful album that we can all learn something from. Amongst many powerful lines from this album is "staring at the screen so we don't have to watch the planet die." —Richard Miele
Recommended tracks: Lionmouth Door Knocker, Tunnel Vision, Don't Fall In (honestly just listen to the whole album through)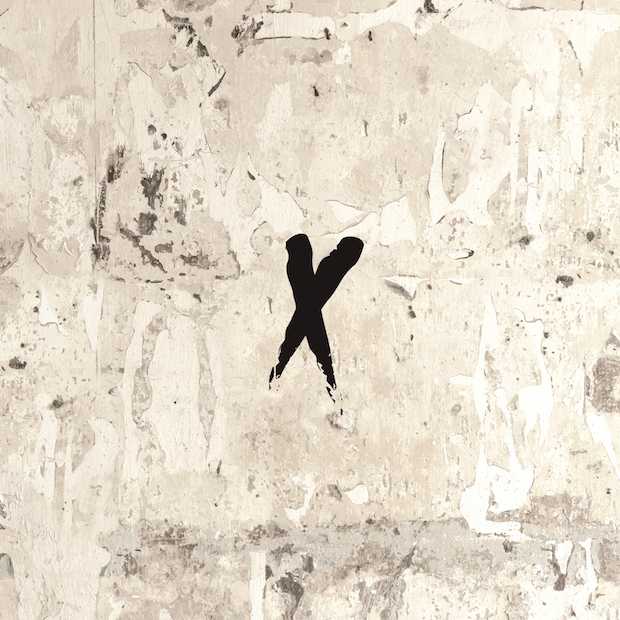 NxWorries: Yes Lawd!
Anderson .Paak's collaboration with producer Knxwledge calls upon the blues impulse of an individual's story mixed with beats inspired by the days of soul, funk, and R&B. This album prescribes beats as the backbone with a lo-fi edge and .Paaks versatile voice which sings, raps, and adds harmonies all over. It's rare to find an album nowadays with 19 fantastic songs. The overall focus of Yes Lawd! is girls and, at some points, can be on the sexist side. Alas, in the song "Suede," he attempts to explain himself, but this explanation might be muddy to some. While .Paak's lyrics could use some work, the overall vibe of the album is something anyone could groove to. This is Anderson .Paak's second album this year and it's written his status as a rising star. The endless slow, groovy, smooth vibes of this album define it as the sexiest album of 2016.  —Richard Miele
Favorite Songs: Khadijah, Suede, Fkku, Can't Stop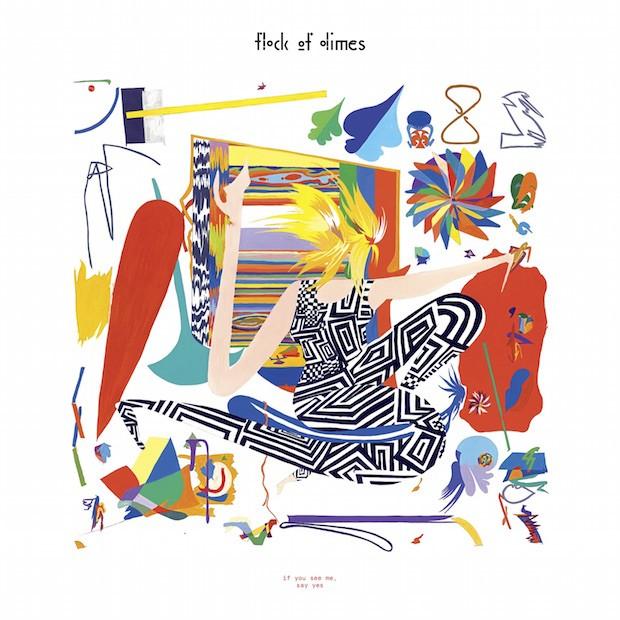 Flock of Dimes: If You See Me, Say Yes
Combining warm electronica and her masterful guitar technique, Flock of Dimes (real name Jenn Wasner) creates an album that is at once innovative but never unfamiliar. In a year full of trendy, minimalist low-fi albums, Flock of Dimes decided to have a more upbeat affair. But even with fast rhythms and melodies, her lyrics, which harken back to Stevie Knicks and Kate Bush, never stray far from ingenious. "And my love is not an object / that rusts with lack of use" she sings on "Birthplace." True love, like good music, never dies. —John Aloszka
Standout Track: "Semaphore"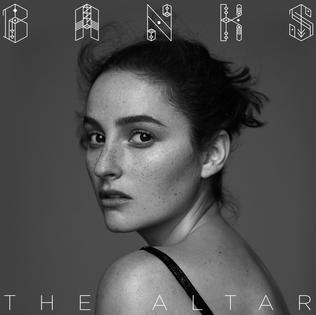 Banks: The Altar
Banks charged onto the indie-pop music scene with her 2014 breakout album Goddess, but if her debut album was an affirmation of her status, The Altar is a reflection of her fame and the relationships that surround her.  She starts the album with the bold Gemini Feed, proclaiming that the reason for her despair may have been a failed engagement, bringing double meaning to the title of the album. Throughout the 13 songs, Banks touches on love, loss, and self-doubt, all while exploring different sonic and singing techniques. She ends the album with the fiery "27 Hours," singing "How can you not walk away / after everything I've done," contradicting the opening Gemini Feed's proclamation that her lover is responsible for the death of her relationship. Love, like life, may be full of contradictions after all.  —John Aloszka
Isaiah Rashad: The Sun's Tirade
If Isaiah Rashad's acclaimed 2014 mixtape Cilvia Demo chronicled a young man's reluctant descent into adulthood, then his debut album The Sun's Tirade is the sound of his responsibility-filled life slowly spiraling out of his control. And if Rashad's troubles with his label TDE over the last year are any indication, he's a guy who's still got a lot of growing to do who sounds like someone much more world-weary. On Tirade, Rashad expands his musical and vocal range, evoking the jazzy and soulful vibes that populated To Pimp a Butterfly and Blank Face LP, while injecting his own brand of melancholy introspection. "AA" focuses on Rashad warning a woman he loves who shares his addiction that she's "too smart" and "got lost" associating herself with him, a theme that the album as a whole conveys with success. —Kevin Wilson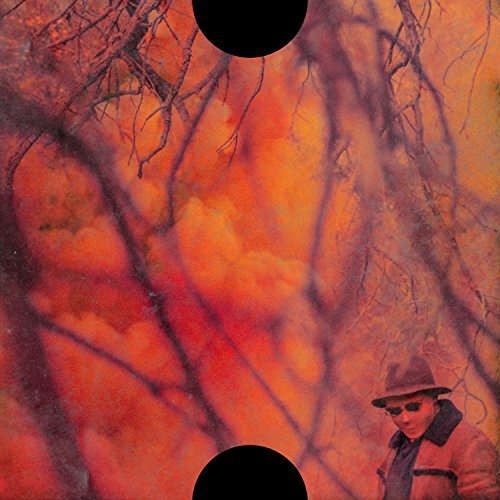 Schoolboy Q: Blank Face LP
After the mixed bag of neo-mafioso bangers that was Oxymoron, Schoolboy Q brings his trademark flow to Blank Face LP with a renewed sense of energy. Songs like "JoHn Muir," "Big Body" and the titular "Blank Face" feel like the score to a 70's crime film in the form of Q's menacing yet playful delivery, while tracks like "Overtime" remind you of Q's potential for mainstream appeal. Schoolboy Q doesn't carry all of the weight by himself, however — an improvement from his last outing — as some key features from Vince Staples, Anderson .Paak and Kanye West helped pull together one of the best rap releases of the year. —Kevin Wilson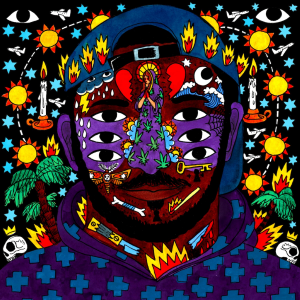 Kaytranada: 99.9%  
Don't let this year's grammy nominations fool you — Canadian-born DJ Kaytranada had the best major release from a producer in 2016 (sorry DJ Khaled). Blending elements of synth pop, soul, jazz and hip hop, 99.9% is the Noah's Ark of genre-bending indie talent. From Vic Mensa and Syd to Badbadnotgood and River Tiber, Kaytranada pulls together a laundry list of inventive hit-makers to produce an album that's not just of quality, but lots of fun to listen to. —Kevin Wilson
Death Grips: Bottomless Pit
Here's a brief list of who I don't want to encounter in a dark alley: Latrell Sprewell, a shirtless Mike Huckabee, Corey Feldman, the guy from Lizard Lick Towing, or any of of the members of Death Grips. Whenever you introduce someone to Death Grips they give you a weird look like, "Who the hell are you?" This is the intimidating — Christ, that album cover — Sacramento indie rap group's fifth album since 2011. Bottomless Pit returns to the head-bobbing hooks of The Money Store (2012). The vicious MC Ride barks over incisive instrumentals about things like desiccated satyrs or psychotropic steel traps: so Death Grips doesn't exactly deviate from their past work with Bottomless Pit (why would they?). Sometimes Death Grips can sound like a pretentious ninth grade english essay, but at least it's not on the level of J. Cole (I'd rather chug gas than listen to J. Cole). Bottomless Pit was everything I've come to expect of a Death Grips album: a flailing, inane project leaving you in awe at how far behind everyone else is. —Nick Blank
—
For more information or news tips, or if you see an error in this story or have any compliments or concerns, contact [email protected].