The Spinnaker's top movies of the year (other than Manchester by the Sea and Moonlight, which I didn't see)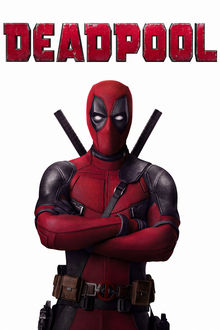 Ryan Reynolds could be in a thousand more movies as terrible as Green Lantern or Definitely, Maybe, and it still wouldn't ruin the goodwill built from making Deadpool. Reynolds and Director (but not for the sequel) Tim Miller concocted an impressively violent evisceration of the the superhero genre. Ignoring the fairly routine Anti-Hero Undergoes Trauma to Save Girlfriend Plot, Deadpool was the funniest movie of the year. For f–k's sake, there's even a Jacksonville joke; what more do you want?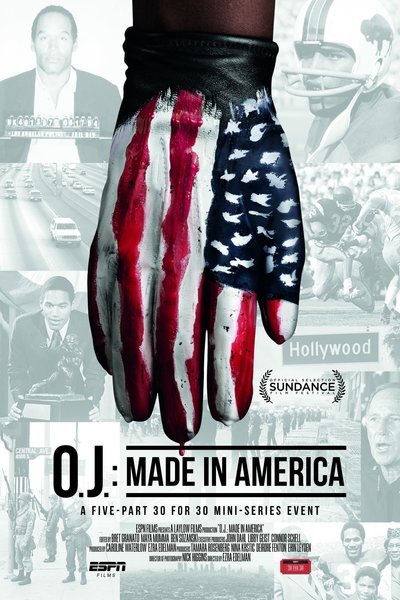 You've got to give it to the Worldwide Leader here: filmmaker Ezra Edelman compiled tons of interviews and archived footage into over seven hours on the case that enthralled and divided the country in 1994. It had race, it had a chase, it had sex. For context, Edelman contrasts the Los Angeles Police Department's racially-charged history with black residents and O.J Simpson, All-American football hero and pitchman, who presented an accessible and acceptable image for white fans and consumers. "The Juice" was also a wife beater, and a rampant womanizer who compulsively obsessed over this image — who ironically aimed to distance himself from black culture. Though the prosecution for the murders of Nicole Brown and Ronald Goldman was a disaster, Edelman relays that the verdict (from an all-black jury) was part retaliation for the LAPD's beating of Rodney King and the comparatively light sentencing of Korean shopkeeper So Joon Du for the murder of Latasha Harlins. The documentary also tracks the last years before O.J was incarcerated again (rap career and all). It's at that moment you realize the man's life was nearly as much of a farce as the trial.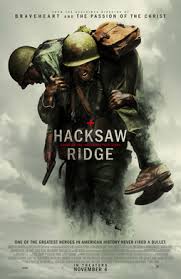 I was hesitant about Hacksaw Ridge: another World War II movie and an actor of the moment in Andrew Garfield. The opening is remarkably similar to the origin stories of Walk The Line and Pearl Harbor. But Mel Gibson's fifth film did not disappoint. Desmond Doss (Garfield) is an amiable hillbilly who enlists to fight in the Pacific Theater as a medic. There's a problem: he's a pacifist: ya boi can't touch a gun, which doesn't fly with his superiors (or the soldiers he serves with). Predictably, everyone's a fan the second he starts saving lives prolifically. In a film that could have been sappy and sentimental, Gibson delivers his riveting brand of eye-widening violence akin to Braveheart, Apocalypto or The Passion of the Christ, with one of the more outstanding war sequences I've witnessed, one rung lower than Saving Private Ryan. That's a compliment.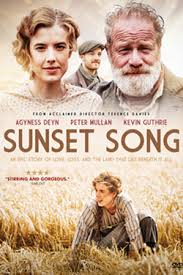 Time to fill my PRETENTIOUS FOREIGN FILM QUOTA. Life for Pre-WWI Scottish farmers was rough. The adaptation of Lewis Grassic Gibbon's famous 1932 novel directed by Terence Davies never meanders when covering the life of Chris Guthrie (Agyness Deyn) from adolescence to motherhood. Here Guthrie overcomes the ignorance of the men who make the decisions for her with the idyllic, expansive wheat fields of Kinraddie, Scotland as the backdrop. Womanhood in that era was mostly about serving and suffering, but Guthrie takes over her family estate after a series of tragedies and comes into her own. But the tragedies don't stop there. Sunset Song was gutting and I was relieved — though feeling empty — when it ended.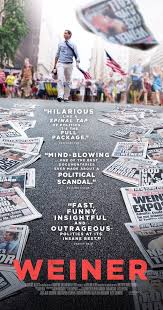 Anthony Weiner isn't a cautionary tale, he's THE cautionary tale of what happens when a power figure thinks they're invincible in the social media-era. The documentary opens with a respectable list of credentials: youngest ever New York City Councilman, two term congressman from Brooklyn, fiery up-and-coming orator who stood for the middle-class. When pictures of his genitals surfaced online in 2011, he subsequently resigned from Congress and became tabloid fodder. Wiener ran for mayor of New York City in 2013 and he polled exceptionally well early on, supported by a hardworking team of aides and his wife Huma Abedin (a prominent Hillary Clinton aide). Josh Kriegman and Elyse Steinberg's "fly on the wall" footage almost convinces you he's changed. But then Wiener gets busted for embarrassing pictures again — more graphic this time — and any sympathy vanishes. How Abedin (who's since separated from him) changes over the documentary, from accepting Wiener for his flaws to stoically standing by him for yet another scandal is chilling. Wiener's portrayal disintegrates from a family man, champion of the people, to bakery shouting matches and ultimately cracking under the media pressure of a doomed campaign which he sees out till the end.
The documentary contains segments of one-on-one interviews with Wiener where he tries to explain what happened — he's often at a loss for words. You try to distance the policies from the man, but like many, you just can't. This was painful to watch.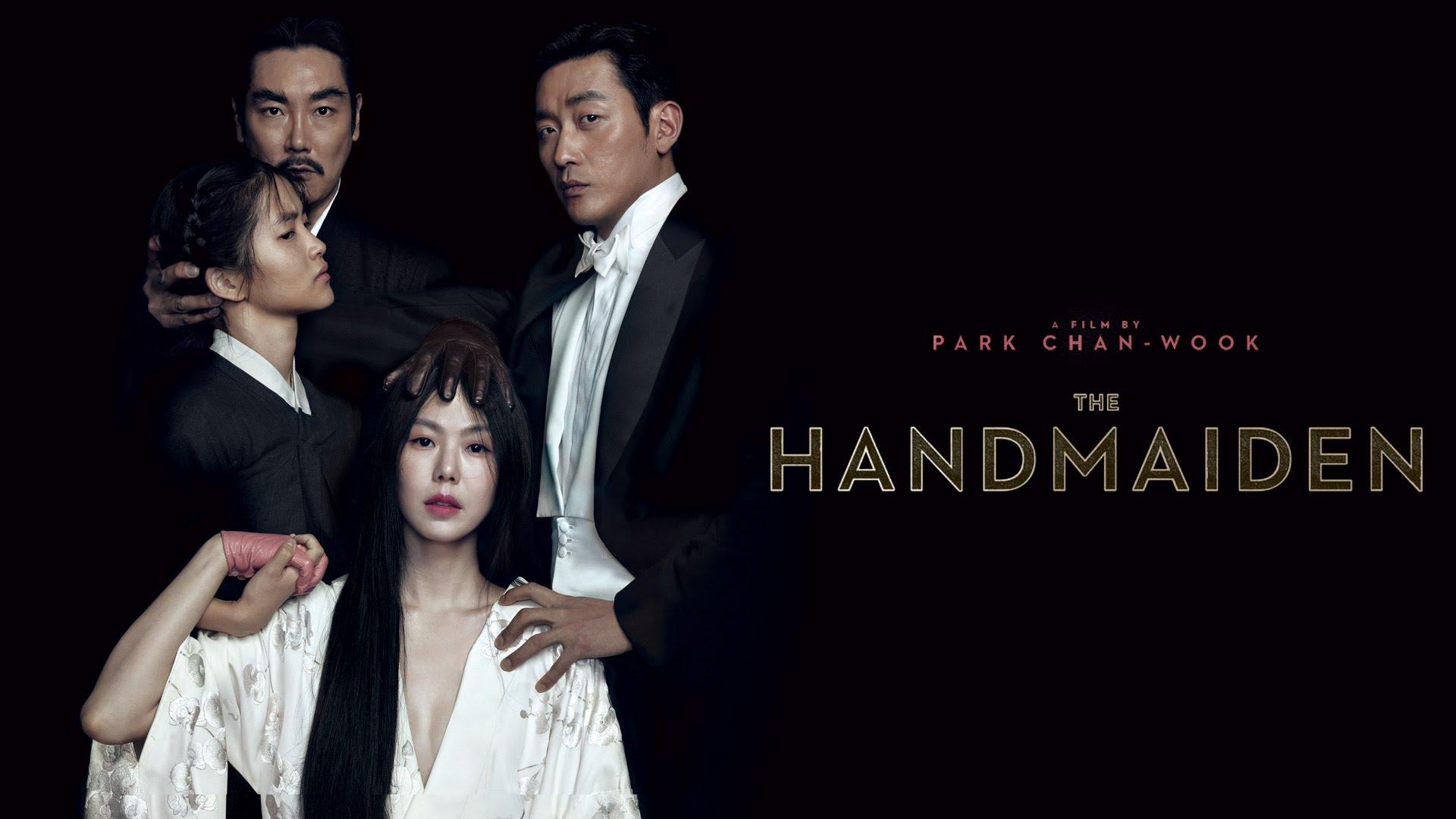 I don't want to talk about it. I should've known what I was getting into since Park Chan-wook directed Oldboy. Read the plot of the South Korean erotic thriller on Wikipedia or watch the trailer. I was left watching this film thoroughly entertained and scarred.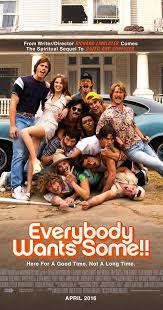 When Richard Linklater isn't making vivid stream of consciousness movies like Waking Life (hot take: greatest movie ever) or a poignant trilogy of romantic films (Before Sunrise, Before Sunset, Before Midnight), the director likes to return to his native Texas (this is his seventh film set in Texas). The most successful types of Linklater movies (Slacker, Dazed and Confused) fasten themselves to a close community of multiple, distinct characters with a loose plot. Everybody Wants Some!! ventures into a slice of life of a group of college baseball players in the 1980s, three days before classes start. It's not a movie about baseball — thank God — , rather, it's about the multiple identity shifts of freshman pitcher Jake Bradford (Blake Jenner) during post-high school transition. On the surface, this is a movie about a gang of baseball bros trying to get laid; and even with an in-depth look at this film, it's still a movie about a gang of baseball bros trying to get laid. But Everybody Wants Some!!, infused with classic rock, conspiracy theories and philosophical conversations (three Linklater tropes), might be a little more than that.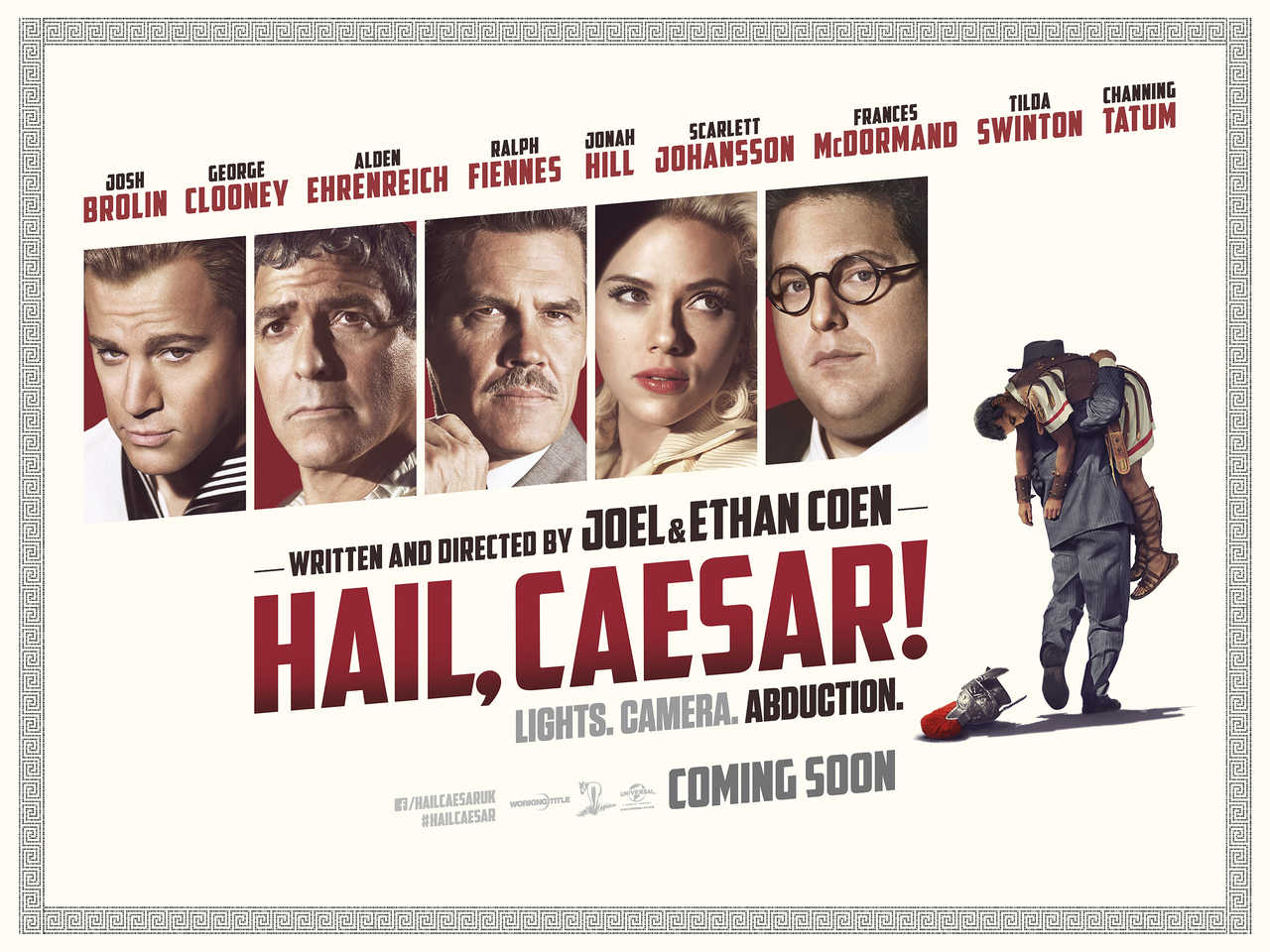 The Coen Brothers have the ability to make you fall in love with a movie regardless of subject matter. The Studio System of the 1950s isn't everyone's go-to when they think engaging light-hearted crime/comedy. But it's the case here. This a film with flair and a glitzy cast (Clooney, Johansson, Tatum, Fiennes, Swinton) and a script with a speed weight to every line. The plot is ludicrous: communists capture lovable dolt, A-list actor Baird Whitlock (George Clooney) and whisk him away to a Malibu seaside resort to convert him to their ideology. Eddie Mannix (Josh Brolin) is a fast-talking Hollywood fixer responsible behind-the-scenes for bringing Whitlock back unharmed. Hail, Caesar! is a decadent film, from a directorial pair that's made nearly every kind of movie, and if you don't understand reference upon reference to Hollywood's Golden Age, it's still worth experiencing for its pace and its color.
—
For more information or news tips, or if you see an error in this story or have any compliments or concerns, contact [email protected].