Health care providers donate nearly $900,000 to UNF's Mental Health Graduate Nursing Program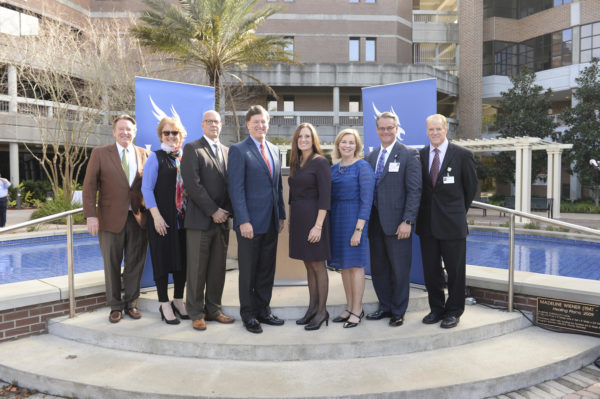 Six Jacksonville health care organizations donated close to $900,000 to UNF's Mental Health Graduate Nursing Program. 
St. Vincent's HealthCare, Baptist Health, Brooks Rehabilitation, Flagler Hospital, Mayo Clinic and Memorial Hospital collectively donated the funds to the health nursing specialization program, which seeks to educate mental health nursing practitioners with doctoral degrees in nursing. These six organizations contributed with the developing of the program, hoping to relieve the current mental health crisis in Northeast Florida.
Northeast Florida has higher rates of suicide across all age sectors than the entire state, according to a 2014 study done by the Jacksonville Community Council Inc.
Around 270,000 of the 1.1 million adults living in the Northeast part of the state suffer a mental illness, according to the same study. Also, about 42,000 adults live with a severe mental illness such as schizophrenia, major depression, bipolar disorder or other psychotic disorders.
 Dr. Pam Chally, Dean of the Brooks College of Health, said the whole team feels extremely grateful to all donors.
"Local health care organizations are coming together to support a significant need in Northeast Florida. A lack of mental health care is a major public health concern," Dr. Chally said.
Brooks College of Health offers a Master of Science in Clinical Mental Health Counseling on its program. The program is accredited by the Council for the Accreditation of Counseling and Related Educational Programs, and it prepares mental health counselors on direct counseling services to individuals, groups and families.