FSCJ students make more money than UNF students after graduating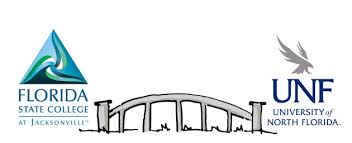 Correction: A previous version of this article stated FSCJ graduates earned $24,604 after graduation. The correct number for FSCJ graduates is $42,604.
Graduates who leave with a bachelor's degree from Florida State College at Jacksonville earn more in their first year in the job market than those who graduate from UNF with a Bachelor's, according to an article from the Florida Times-Union.
The Florida Times-Union obtained this information from a recent report released by the American Institute of Research, which indicated that this information stands true for graduates of the last five years.
According to this same report, bachelor's degrees from FSCJ earned graduates $42,604 on average whereas a bachelor's degree from UNF earned a graduate, on average, $34,608 in their first year.
This difference in salaries can be attributed to the idea that state colleges are generally more focused on specialized fields such as nursing, biomedical sciences and computer science, all fields that tend to be higher-paying.
Brett Thomason, a junior majoring in sports management, still stands by her decision to attend UNF.
"It doesn't make me feel like I don't want to be here," said Thomason, "but, maybe us at UNF need to work harder."
Ryan Mullins, a junior majoring in criminal justice, would agree with Thomason.
"It makes me feel the need to work harder and show that UNF can do just as well as [FSCJ] can," said Mullins.
For others, the American Institute of Research's findings don't matter as much as their faith in our university does.
"I think UNF is a really good school," said Emily Feldman, a freshman computer science major. "I trust them to educate me and I think I'm going to come out of here and make good money."
Senior public relations student, Andrew Baker, was shocked but still believes UNF was the right choice.
"As a beloved UNF student, it's actually kind of shocking," said Baker. "I just hope that there aren't any students here that are discouraged by numbers like that."
—
For more information or news tips, or if you see an error in this story or have any compliments or concerns, contact [email protected].