Let's Come Together: check out SAID's Diversity Week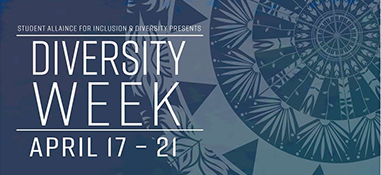 The Student Alliance for Inclusion and Diversity (SAID) is holding their first Diversity Week at UNF. These events will run until Friday, and their mission is to bring together the student body through discourse about diversity and inclusion. SAID consists of three cultural groups: Latin American Student Organization (LASO), UNF Asian Students in Alliance (ASIA) and Black Student Union (BSU), but this event is open to all students who wish to participate.
Tuesday April 18th
There will be a Diversity Comedy show at 7 p.m. The comedy show will be held in Building 14E, Room 1700. Three comedians, Miguel Colon, Viet Huynh, and Marvin Lee will be sharing their humorous stories regarding their diverse cultural life experiences.
Wednesday April 19th
There will be a peace walk at the UNF Green beginning at 12. This will be a silent walk from the Green to the Peace Plaza, and it is meant to be an example of peace and unity between the student body as they walk in solidarity.
Thursday April 20th
There will be a Cultural Tabling event at the Osprey Plaza from 2-4 p.m., where students can learn about joining more diversity-focussed clubs and organizations on campus. Also on Thursday, there will be an InRoads to Influence panel discussion from 3-4 p.m. at the  Student Union, Building 58W, Room 3804.
This discussion will give students the perspective about the highs and lows of being a student in leadership, and the influence these students have.
Friday April 21st
From 7-10 p.m. there will be a Diversity Gala at the Field House, Building 26. Students are called to dress their best and come together through food and dancing. There will also be a presentation of awards at the Gala to conclude Diversity Week.  
For more information about Diversity Week or SAID, visit the Diversity Week calendar  or SAID's website for more information.
__
For more information or news tips, or if you see an error in this story or have any compliments or concerns, contact [email protected].