Biology Professor Brews Up A Buzz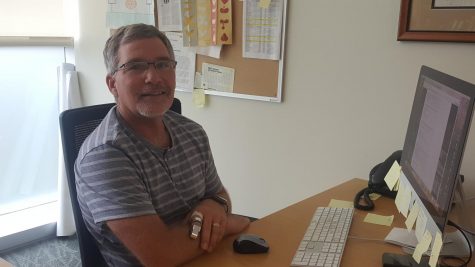 Many people say beer is an acquired taste, but one UNF professor is using science to craft his own flavor. Michael Lentz, an associate professor of biology, heads a research lab on the science of beer and brewing.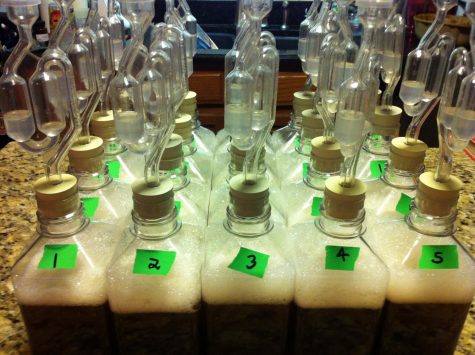 Lentz first started brewing at what he called the "very start of the craft beer revolution" in the mid 1980's while he was a postdoctoral student at the University of California at Berkeley. Lentz collaborated with students from his university and the University of California at San Francisco to see what they could brew up at the lab.
"Nobody had really brewed their own beer before," Lentz said. "We kind of had a challenge…It was a collaborative project with the labs, and then we would get together to see whose [beer] was the best."
Since then, Lentz has continued brewing from his home as a hobby.
"It's a fun hobby…I enjoy the process," Lentz said. "I enjoy the beer, and have been doing it ever since."
He didn't bring his brewing to UNF until 2012. At around that time, Lentz had lost funding for his research on cell biology with a focus on viruses and the protein function in the system, and was looking for an alternative in his research. That was when a student came up to Lentz for help on his senior seminar.
Eric Luman approached Lentz to collaborate on a research project related to yeast in the brewery he was working at called Seven Bridges. Lentz assisted Luman with his project, and collaborated on doing cell counts with the resources in his lab.
"He did a really great project, and ended up getting it published," Lentz said. "So, I thought. 'Well, here's an alternative. I can still do cell biology. I can still do protein stuff, but kind of shift the emphasis to yeast, which is much cheaper and easier to work with."
Lentz doesn't focus solely on beer, and he is currently funded by the Oregon Wine Board to see how yeast can change the flavor and aroma of wine. His students handle the experimental procedures, while Lentz mainly focuses on the design and analysis.
"There's a lot of science in it, so it's been interesting from that standpoint. I think there's a benefit as a hobbyist or even a professional brewer to know some science," Lentz said.
Lentz hopes to teach a class in the science of beer and brewing here at UNF, but has to be able to fit it in the department's schedule. As of now, it will not be offered in the Fall semester.
"Hopefully, it will happen at some point, but it hasn't happened yet," Lentz said. "I will keep pushing forward."
—
For more information or news tips, or if you see an error in this story or have any compliments or concerns, contact [email protected].