UNF student changes lives of inmates and dogs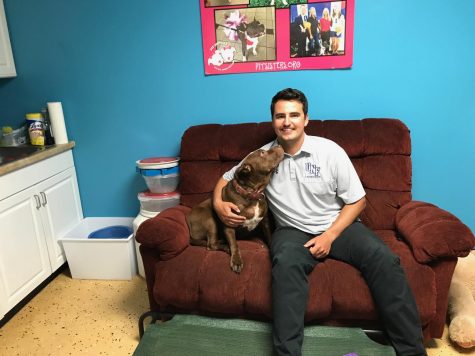 Internships are common for fourth year criminal justice majors at UNF, with most students taking theirs with the Jacksonville Sheriff's Office and doing ride-alongs or going to court. However, only one student got to train dogs with inmates at a correctional facility for his internship.
Jacob Hardy just finished his internship with Pit Sisters and their program T.A.I.L.S. (Teaching Animals and Inmates Life Skills), where he traveled to prisons and correctional facilities to give opportunities to inmates and difficult-to-adopt dogs a chance to better themselves.
Hardy needed an internship to graduate but wasn't quite sure where he wanted to take it. His pre-internship professor showed him a video from the T.A.I.L.S. program and he was immediately interested. Hardy liked how nontraditional the program seemed compared to the other options.
"I don't really see myself as ever becoming a police officer, so that's why it was more appealing,"  said Hardy. "I also like dogs a lot."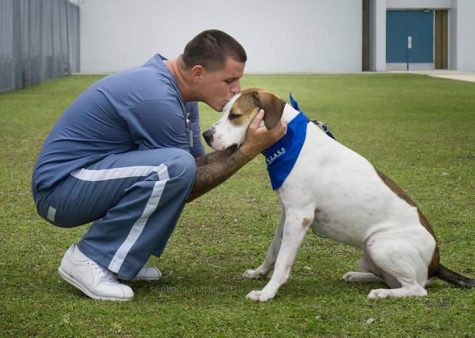 During his internship Hardy shadowed Jennifer Deane, the executive director of Pit Sisters who he admired for her ability to do so much work in one day. Hardy became acquainted with the dogs in the program and eventually even the inmates, who were "genuinely nice guys."
After setting them up with their dogs, the inmates would mostly train the dogs themselves, but Hardy stepped in whenever they were having difficulty. Sometimes a dog wouldn't sit when told and Hardy would suggest a different approach.
After weeks of training, the dogs would go through a graduation ceremony where most of them are adopted on the spot, some even by inmates who are soon to be released. Hardy told the story of one inmate who gave a speech at the ceremony about his assigned dog saving his life. He said he would never do drugs again because of that dog. Hardy said it was moments like this that made his time with T.A.I.L.S. worthwhile.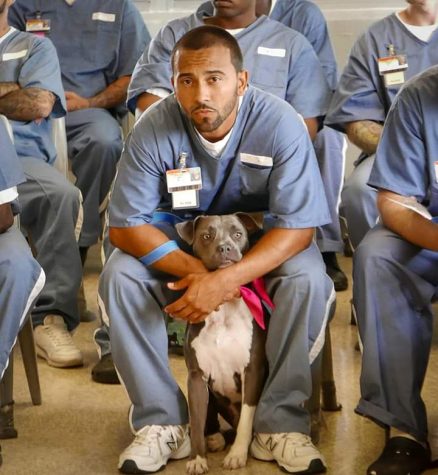 "From a criminal justice standpoint I got to see what it was like effectively rehabilitating people," said Hardy. "I got to interact with inmates on a different level than most of my classmates. It was more of a friend-to-friend level versus a correctional staff to inmate level which is a very different experience."
Hardy said the life skills he learned was even more valuable than the criminal justice skills.
"I learned just how much you can get done and how to be productive and successful while being flexible from Miss Jen," said Hardy. "I see myself as being a business owner down the road and that's something I think will be incredibly important. I also got to see what it was like involving yourself in something greater than yourself."
After graduating this semester, Hardy plans to take a break and maybe learn Spanish before returning to UNF or another Florida school to pursue his master's degree.
—
For more information or news tips, or if you see an error in this story or have any compliments or concerns, contact [email protected].