Homeless to hopeful: how a homeless student found success at UNF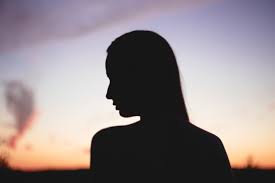 Being a student can be stressful to say the least. We all have to worry about money for books, tuition, food and whether we can pass the next test. But what if you also had to worry about where you were going to sleep that night? Homelessness is real for some UNF students, with about six to eight homeless students attending each year, and one told me the story of how she got the help she needed from UNF to start her college career with a roof over her head.
This student wished to be anonymous so we will call her "Sarah."
In mid-January, Sarah was coming home from high school when her mom rushed to her bus stop to tell her they received an eviction notice and had to be out of the house in 24 hours.
"It threw me off guard," Sarah said.
Her mother had recently broken up with her boyfriend who was paying their rent. They went home, packed and stayed at a hotel for a few days, her mother paying for it with her savings. Sarah didn't quite realize the gravity of the situation at the time.
"We really didn't think it was going to last that long," said Sarah.
Eventually, Sarah and her mom ended up having to move to a homeless shelter where she stayed until she started classes at UNF this summer. Her mom is still at the shelter today, working two jobs until she can get out herself.
"It's really not a great place," said Sarah. "It's where all the ex-felons and all the people that are really crazy stay. It's dangerous and I'm worried about her."
Arriving at UNF, Sarah was helped by Assistant Dean of Students Michael Kennedy and financial aid to pay for her books and for her on-campus housing. More importantly, she was given a dorm for Summer intersession. Had she not gotten that dorm, Sarah would've had to travel three hours back to the homeless shelter and reapply for entry, because students are forced to move out during intersession.
With intersession and fall housing taken care of, Sarah is hopeful for the future and thankful for the break from stress UNF has given her.
"[UNF] is a getaway because I was so happy to be out of that situation," said Sarah.
High school was the same way for her. She still had half of her senior year left when her situation began.
"It seemed like when I was in school that everything else didn't matter," said Sarah. "It was a getaway from my home situation. It was just better being at school."
Now that Sarah has found a home at UNF, she has had time to reflect on how her experience has changed her.
"[Homelessness] really changes your perspective. You know that saying, 'you don't know what you have until it's gone', that really is true," Sarah said. "My mom and I talked about how grateful we were for the shelter even if it wasn't the best environment. For anyone else out there in the same situation: just try to get help. You're not alone."
If you or someone you know is struggling with a permanent living situation at UNF, Dean Kennedy asks you visit the Office of the Dean of Students or call (904)-620-1491.
—
For more information or news tips, or if you see an error in this story or have any compliments or concerns, contact [email protected].