The benefits of on-campus jobs
Juggling school and work is what drives most students to outbursts of insomnia and insanity, often simultaneously. What's worse, your boss sometimes won't care that you have a class schedule to work around all week. To alleviate this, you have two options: give up and quit everything, or get a job on campus.
On-campus jobs have a variety of perks like being close to class and dorms, having hours that are flexible with class, and the chance to awkwardly make coffee for your professors. Here are some of the best jobs on campus with first-hand experiences from the students who work them.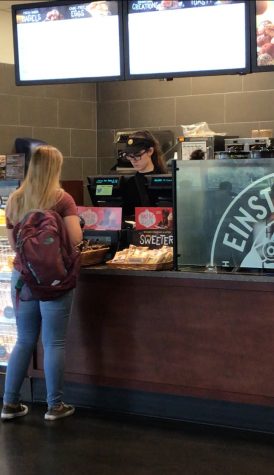 All food locations on campus offer free meal plans for their employees. According to Ahmed Hamed, the manager at UNF's Einstein's Bagel Bros., full time employees receive five free meals a week, with each meal valuing up to $6. Part-time employees receive three free meals a week, which can be used at any food location on campus.
Einstein's Bagel Bros. employee and freshman communication major Hannah Millard said, "[The meals are] nice for people who don't have meal plans, because three meals actually go a long way."
The meals aren't the only benefit Millard enjoys.
"I really like that I see a lot of people I know during the day. Even though I'm at work I still feel like I'm [part of] the UNF community."
Katherine MacTaggart, who graduated in April 2017, began working at Ozzie's in The Fountains her freshman year and continued working there until she graduated.
"It was convenient to work on campus, and it gave me the opportunity to meet a lot of people I normally wouldn't [have]," MacTaggart said.
Other participating food locations on campus include Chick-fil-A, Starbucks, Chop'd & Wrap'd, The Boathouse, Pita Pit, Osprey Café, Papa John's, and Outtakes.
Some places offer benefits other than free meal plans. Jose Cisneros, a communication and production major, works with College Optical. He said he is able to have his glasses adjusted and cleaned as needed.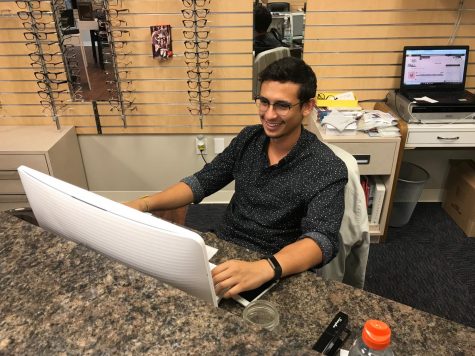 English and international studies major Dominique Thompson graduated in April 2017. However, she began working in the UNF Bookstore two weeks ago. As an employee at the UNF Bookstore, she receives a 25 percent discount on general merchandise and a 10 percent discount on textbooks.
Those who work in Student Government are given the benefit of priority registration for classes. This ensures that the students can put the necessary time into their classes as well as their duties to SG and the student body.
Junior ASL interpreting major Emelia Ayers works at Alumni Hall and receives tuition assistance for fall and spring semesters if certain requirements are met. Ayers said the requirements include working enough hours and passing classes that relate to the job.
Senior biology and education major Astrid Scott said she has a lot of free time working at the library, and she is able to get homework done while working the front desk.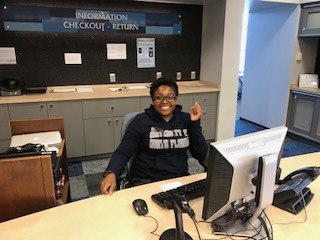 Delecia Hardy, a Community First employee in the Student Union, said she and the other employees get into Community First sponsored events for free. According to Hardy, these events include the Seawalk Music Festival, Zoo Lights at the Jacksonville Zoo, and any Jacksonville Icemen events.
So, where is the best place on campus to work? Well, that is up to you. Do you enjoy eating and want a few free meals each week? Then a job at places like Chick-fil-A or Jamba Juice may be for you. If you are looking for a discount on those expensive textbooks, try applying for a job at the UNF bookstore. No matter how long you have been attending UNF, you can find your niche in the workplace.
__
For more information or news tips, or if you see an error in this story or have any compliments or concerns, contact [email protected].