'Truth or Dare' plays to lose
In short, it's everything it was shaping up to be. The only thing that could have saved Truth or Dare is self-awareness, and there's no trace of it.
We kick things off with a scare-less setup of a shallow premise (an evil game that kills you if you don't play by the rules), followed by a poorly thrown together spring break montage. It doesn't take long for the film to let you know that it will be operating largely off of petty adolescent melodrama. To its credit, Truth or Dare recruits two actors who have experience in that marketing category—Lucy Hale of Pretty Little Liars and Tyler Posey of Teen Wolf—but their star power can't add anything meaningful to this slog. It's as if MTV, E! Network and Bravo all got together to make a scary movie, and the result is truly nightmarish (not in the good way).
This horror-free film hits many of the well-established genre tropes with zero enthusiasm and without a semblance of nuance. But let's be honest, you don't go to see a film like Truth or Dare for nuance. You go for thrills, laughs and fun. And…there's still none of the above to be found here.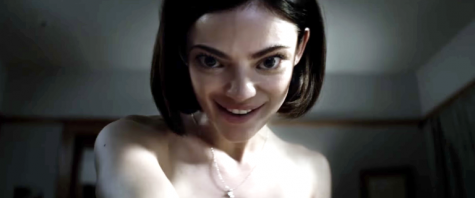 Sometimes the saving grace of a bad movie is its own recognition of how bad it is, but Truth or Dare can't take a hint. It thinks it's genuinely terrifying. It wants you to seriously invest in its story and characters while failing to provide anything worth caring about.
Even worse, it couldn't just be bad; it had to be offensively bad. Writer/director Jeff Wadlow and his team would be horribly mistaken to assume that they've saved the world by including a gay character in their movie, especially when it seems no effort was made to give him any agency (not that the straight male characters have any either). Wadlow's screenplay, written by an astonishing three others, tries to be progressive while including a superficial frat boy character whose crude behavior towards women is recklessly played for cheap laughs, which should signal the all-too-familiar red flag that any seemingly genuine attempt at diversity in the film's storytelling is really just thinly veiled exploitation.
Unimaginative, boring and profoundly inept, Truth or Dare plays itself and ultimately loses. It's staggering that Blumhouse Productions would want their name anywhere near this trash heap, let alone force it into the title. Regardless, it will surely remain one of the biggest horror (if not overall) movie blunders by the end of the year. And that's the truth.
.5/5 Sails

—
For more information or news tips, or if you see an error in this story or have any compliments or concerns, contact [email protected].