Warner Bros. vs. Itself: Superman to hang up the cape amid studio shakeup?
The news continues to pour in on the negative side of the ledger for Warner Bros. DC Extended Universe. Henry Cavill has reportedly hung up his cape. The news that he has appeared as the DCEU's titular character for the last time came after the studio's massive shakeup of leadership, and its interest in films that don't involve the man of steel.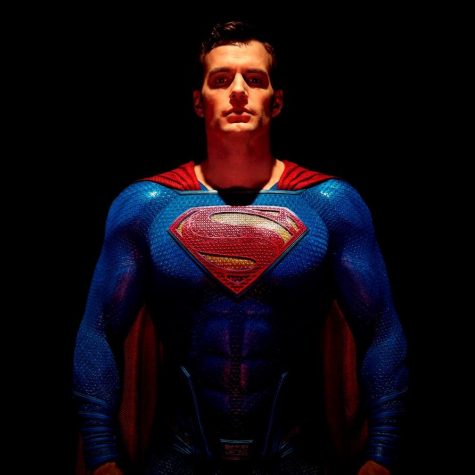 The DCEU has had a rough history, to say the least. The franchise first premiered in 2013 with Zack Snyder's "Man of Steel." While financially successful at the box office, the film divided audiences with its tone and direction. Some said it's a deep and powerful story about our hero, while others claimed it's a dark and gloomy mess. Personally, I really enjoyed it for taking chances and going in a different direction with my favorite superhero.
When Warner Bros. announced its intentions to start a cinematic franchise with Superman and other DC characters, fans were excited about the second installment, Zack Snyder's "Batman v. Superman: Dawn of Justice." Despite doing about as well as "Man of Steel" at the box office, like its predecessor, it divided audiences. People praised most of the actors, including Cavill, for their portrayals. With Ben Affleck's Batman and Gal Gadot's Wonder Woman, this was the DC Trinity I was waiting for. I thought it could even rival or surpass the Marvel Cinematic Universe. Unfortunately, the studio jam-packed the movie with plot points that made little sense, scripted a Jokeresque Lex Luthor Jr., and seemed to care more about setting up future films than about producing a solid, flowing movie.
Since then, Warner Bros. has made a mockery of itself with the choices they've made, from ordering major reshoots to David Ayar's "Suicide Squad," to completely changing Zack Snyder's vision with Justice League. It's pretty clear the studio has had no direction, or at least a less unifying direction than Marvel's multimedia powerhouse.
Despite the history of poor, hasty decisions, there is hope. The DCEU contains some of the most popular comic book heroes. Warner Bros. still has great potential, but it will have made a fatal mistake if they let go one of the DCEU's most endearing actors. If the studio executives allow Henry Cavill to fly off, I have to wonder about their decision-making going forward. Do they see the actor as the kryptonite chink in the DCEU armor, rather than themselves?
It is yet to be revealed if this news is real or not, as Cavill's agent has stated nothing has changed between the actor and the studio. Warner Bros. has yet to release a statement confirming this report. The future of the franchise seems to have some strength, with the trailers for James Wan's "Aquaman" and David F. Sandberg's "Shazam" drawing positive reactions—not to mention the buzz behind "Wonder Woman 1984." Nonetheless, if they continue without the man who has kept me invested in these films through both the good and the bad, all I have to say is Warner Bros. is its own worst enemy.
—
For more information or news tips, or if you see an error in this story or have any compliments or concerns, contact [email protected]