The Most Anticipated Albums of 2019
The Fully Announced
Bring Me the Horizon – Amo:
It's been more than three years since that last album by deathcore-turned-metalcore-turned-pop rock group Bring Me the Horizon, whose 2015 effort "That's the Spirit" thrust them into the mainstream. If singles "Mantra" and "Medicine" are any indicator, their upcoming record "Amo" looks to continue the accessible sound that was behind their breakthrough album. Many fans of Bring Me the Horizon have been upset with their decision to stray further from their roots with each record, but if they can continue creating the catchy, anthemic music that was found on "That's the Spirit," then nothing can stop them on their rise through the ranks of modern mainstream rock.
Ariana Grande – thank u, next:
2018 was the biggest year so far for Ariana Grande's career, as her album "Sweetener" broke the Spotify record for most streams in a week when it dropped in August. Following this, she released the single "thank u, next," which became her first No. 1 song on the Billboard Hot 100, and broke Youtube's record for most views in 24 hours. Now that an album has been announced with the same title, so soon after "Sweetener," fans are wondering what sound they can expect from Grande this time around. Will it be the minimalistic R&B found on the album tracks of her last record? Or will she go towards the route of "thank u, next" and "breathin" and return to a fully fledged pop sound? Either way, there's no doubt that "thank u, next" will be one of the biggest albums of 2019.
American Football – American Football: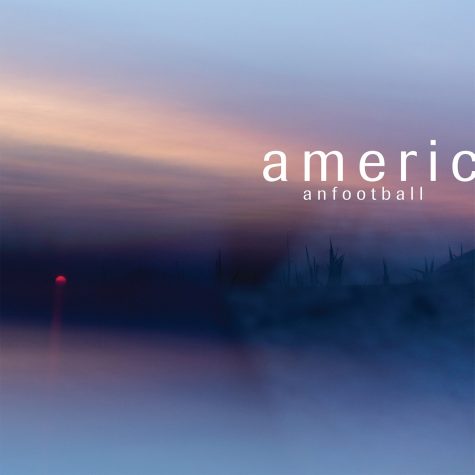 Since their return from hiatus in 2014, American Football released their second LP, titled "American Football," a follow-up to their classic 1999 debut, also called "American Football." That second LP received somewhat mixed reviews, especially compared to the almost universal praise that their first effort received, but American Football has the opportunity to right the ship with their upcoming 2019 album, which is also self titled. The emo legends' reputation precedes them, as their material pre-hiatus is some of the most iconic in the genre. If they can match that level of creativity and emotion again, then their third record will be a treat.
The 1975 – Notes on a Conditional Form:
The 1975's third album, which was originally known as "Music For Cars" before being changed to "A Brief Inquiry into Online Relationships," was planned to be their last piece of work under the 1975 name. However, lead vocalist Matty Healy revealed that Music For Cars was being transitioned into a two album project, and "Notes on a Conditional Form" is the second half of that venture. The first half was a solid effort, with The 1975 trying out new things while still keeping the core of their signature indie rock sound. "Notes on a Conditional Form" should continue in this vein, which means that it should be another enjoyable album from the Manchester quartet.
Those Yet to be Named
Periphery – TBA:
We don't have a name or release date for Periphery's 2019 album, all we know is that it's coming sometimes this year. The follow up to their 2016 record, "Periphery 3: Select Difficulty," is tentatively titled "P4" and should continue the riff-laden prog metal sound that we've come to expect from the Periphery crew. The group has been nothing but consistent since their debut in 2010, and as lead vocalist Spencer Sotelo's voice continues to improve, their music has improved alongside it. Expect Periphery's sixth studio album to be among their best yet.
Tool – TBA:
Tool's upcoming album has been teased and speculated non-stop since their last album, "10,000 Days," came out in 2006. After many years of waiting, it looks like what may be the most anticipated album of the entire decade is finally coming. Tool frontman Maynard James Keenan announced late last year that Tool's next record would release sometime in 2019, and while he may be playing an elaborate ruse or just plain wrong about the time frame for the album's release, it can be safely assumed that he knows better than anyone when we can expect the new record. If the album does indeed come out some time this year, it's without a doubt one of the most highly anticipated and hyped albums of 2019, and the 2010s as a whole.
BTS – TBA: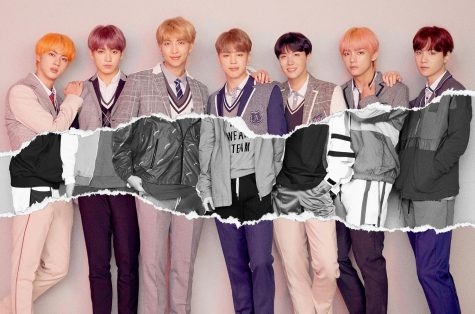 BTS nearly took over the world this past year, as their meteoric rise over that started in 2016 peaked with "Love Yourself: Tear" and "Love Yourself: Answer," both of which peaked at No. 1 on the Billboard Hot 200, the first ever Korean albums to do so. If they continue to gain more popularity at the same rate, then there's nothing stopping the biggest boy band in the world from becoming one of the biggest artists in the world, among the likes of western musicians such as Drake and Taylor Swift. The Korean music industry usually demands multiple releases from their idol groups every year, so it can be expected that BTS will be back with at least one, if not two or three, albums in 2019. With the "Love Yourself" series behind them, it'll be interesting to see where the group takes their music next, but either way we can expect at least a couple number 1 albums, and even more global recognition.
The Hopefuls
Vampire Weekend:
Vampire Weekend haven't released an album since 2013, and were completely quiet on the music front up until late 2018, when frontman Ezra Koenig hinted that they may have completed writing and recording their fourth album. It's still unknown whether or not their follow up to "Modern Vampires of the City" will be coming out this year, or any time soon, but hope is higher than ever for more music from one of the biggest modern indie bands.
The Devil Wears Prada: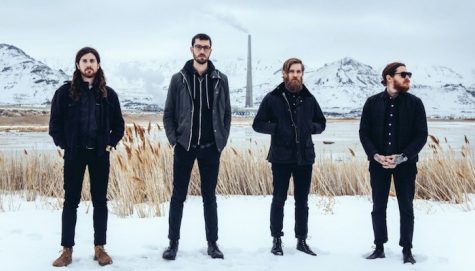 Like Vampire Weekend, we don't know much of anything about The Devil Wears Prada's next record, or if it's even coming in 2019. What we do know is that they've been recording new music, and according to frontman Mike Hranica, it'll be more "moody" and less "riffy" than their previous albums. This may come as a disappointment to long time fans, but the Ohio metalcore veterans have proven that they're good artists with a solid creative vision, so a good album should be the expectation, change in sound or not.
—
For more information or news tips, or if you see an error in this story or have any compliments or concerns, contact [email protected].