BTS shatter records and explore psychology with "Map of the Soul: Persona"
"Map of the Soul: Persona" is the biggest album of 2019.
The music video for its lead single "Boy With Luv" broke the record for most YouTube views in 24 hours, with nearly 75 million, as well as becoming the fastest video to reach 100 million views. When the album reaches number one on the Billboard Hot 200, which it will next week, BTS will become the first artist since the Beatles to have three albums hit the top of the chart in less than a year. It is the best-selling album of all time from a Korean artist in the US, and it's well on its way to become the best-selling album of all time in the group's native country as well. Its 3 million pre-orders worldwide comes close to yet another all time record, putting BTS in the same conversation as pop elites such as Adele and Taylor Swift. There's no denying it anymore, these seven men from South Korea are a global cultural phenomenon.
But how have BTS gotten here? Part of their inexplicable rise can be credited to their unique (from a Western perspective) marketing efforts. A physical copy of "Persona" can come in one of four versions, each with a different photobook, poster, and other goodies such as individual photocards of a BTS member. This drives sales as legions of fans, known as the BTS Army, go out to buy the album multiple times, collecting all four versions. However, while this marketing strategy is certainly different from what we'd expect to see in an America where physical media is on the way out, it isn't very different from any other popular artist in the Kpop world.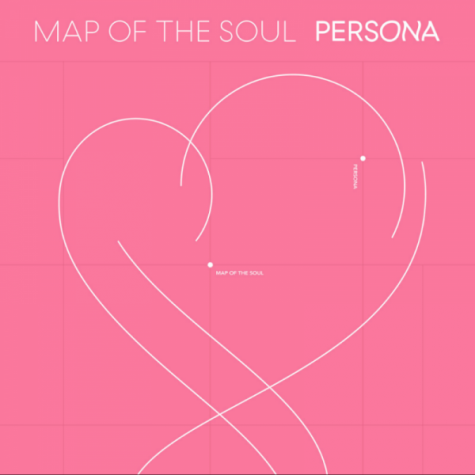 That's where the music comes in, because above all, that's what differentiates BTS from their peers. More than almost any other Kpop group I've come across, BTS and their parent company Big Hit Entertainment are centered around artistic freedom and creativity, aiming to break the mould of their industry with every subsequent release. This is evident in the concepts and themes surrounding their work. Mental health and self-reflection, subjects almost completely ignored by the mainstream Kpop industry, have been staples of the BTS message since their debut. "Map of the Soul" specifically focuses on Jungian psychological analysis (Map of the Soul: Ego and Shadow coming later this year anyone?) of how different pieces of our personality make up our being. With that in mind, how does BTS fare in their attempts to translate this concept into music?
Long story short, it's quite brilliant. In Jung's theory, the "persona" refers to the many different kinds of "masks" that people wear throughout their lives. In a similar way, "Map of the Soul: Persona" feels like a mixture of every BTS musical era mixed into one package. "Intro: Persona" kicks the album off with an old-school hip-hop sound reminiscent of BTS' earliest work, as the band's leader and main rapper RM lays down the theme of the record with the lyric: "I just wanna give you all the voices till I die."
Meanwhile, lead single "Boy With Luv (feat. Halsey)" and album track "Make it Right" (co-written by Ed Sheeran) wouldn't sound out of place on 2017's "Love Yourself: Her" with their bright and poppy sensibilities. The album's standout track "HOME" features a lyrical callback, with rapper Suga lamenting feeling empty despite having the "big house, big cars, and big rings" that he wished for on BTS' debut track "No More Dream." Finally, the album wraps up with "Dionysus," a brash, loud hip-hop banger that once again returns to the "dirty" sound present on BTS' first few EPs. At the end of the journey, it's clear that the artistic concept that BTS set out to convey with "Map of the Soul: Persona" has come to fruition.
[embedyt] https://www.youtube.com/watch?v=XsX3ATc3FbA[/embedyt]
Much like the Beatles heralded the British Invasion back in the 1960s, BTS' meteoric rise may pave the way for a Korean Invasion in the 2020s. We'll just have to wait and see if they can keep it up, but with a clear plan laid out for the coming year, they're not slowing down any time soon.
Rating: 4 out of 5 sails

—
For more information or news tips, or if you see an error in this story or have any compliments or concerns, contact [email protected].