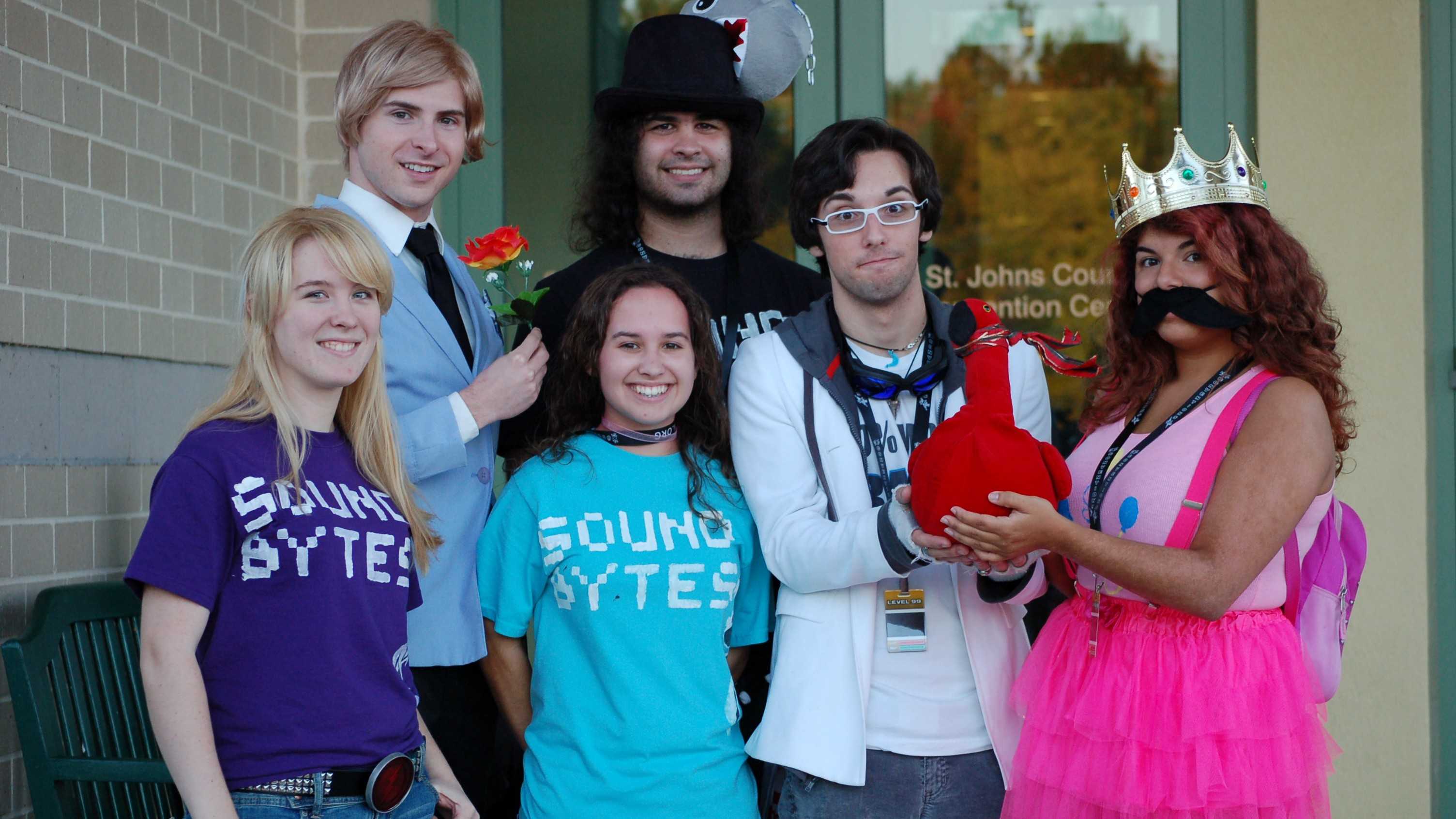 Music is an essential, but ignored, part of the video game experience. Unless the game is called "Rock Band," players have no need to stop and listen to the soundtrack while they conquer foes.
Sound Bytes is an a cappella group that performs nothing but oft-neglected video game tunes. It also performs songs from select anime shows and movies.
The group includes UNF and Florida State College at Jacksonville students who love video games and anime. They perform exclusively at anime conventions in Florida. Anime conventions are weekend events where video game and anime fans dress up as their favorite characters and meet like-minded individuals.
Joe Canzano, a UNF biology junior, is the baritone vocalist. Shaun Adams, a UNF classical voice junior, is the tenor vocalist. Caroline Price, an FSCJ classical voice junior, is the soprano vocalist. Brittany Santos, a UNF classical voice junior, is a soprano and alto vocalist. Ashley Ortiz, an FSCJ psychology junior, is the alto vocalist. Tony Santos, FSCJ junior and brother of Brittany, is the bass vocalist.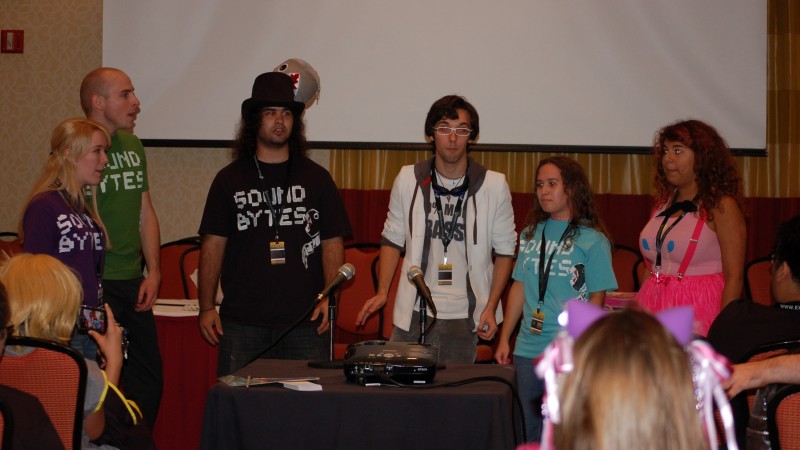 Sound Bytes' latest performance was at the anime-themed EXP Con 2011 in St. Augustine, Fla. Its Oct. 22 panel was part concert, part Q and A. Convention attendees lined up outside the room where Sound Bytes performed, up to an hour before its 5 p.m. start.
"They have some serious skills," said Shane Ferguson, a panel attendee who wore a Pokemon costume to blend in with the rest of the convention-goers. "I didn't expect them to capture every sound from the songs they chose."
Brittany Santos and Price founded the group in summer 2010 after they discovered they share similar interests. Brittany Santos invited more friends into the group to get a wide range of voices. It was then they declared themselves Sound Bytes.
"We all just realized we all have the same interests, and we found an audience," Price said.
Their first performance, EXP Con 2010, was also their first award. They won Best Performance at EXP Con's annual singing competition.
Tony said they just finished their latest song, a Super Mario melody, a week before their 2011 EXP Con performance.
The melody is like a chronology of the Super Mario franchise. The song begins with the iconic Super Mario Bros. theme and ends with a song from the 2007 game "Super Mario Galaxy."
The group also performed songs from "The Legend of Zelda," "Tetris," "Chobits" and "Final Fantasy X."
The group is working on songs from "Ghost in the Shell: Stand Alone Complex" and "My Little Pony: Friendship is Magic."
The group said it's hard to juggle practice with school work.
"It's very difficult," Price said. "But we try to follow everyone's schedules and find that loophole of time."
Canzano said he's skipped class in order to fit in time to make arrangements.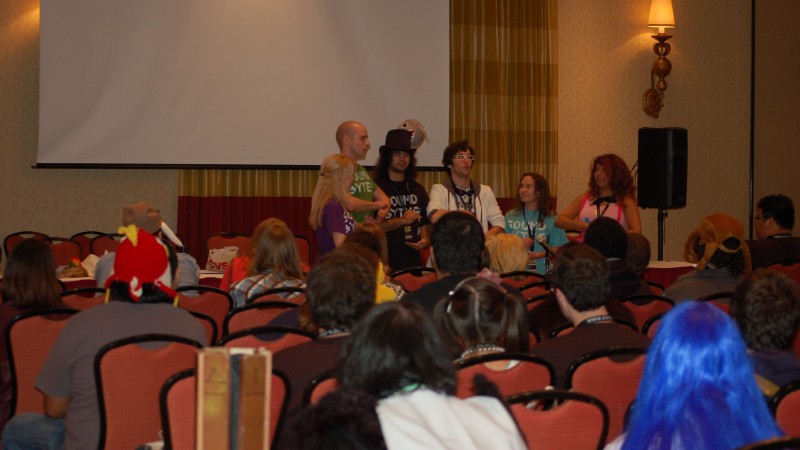 Brittany Santos, Canzano and Price are the group's arrangers. They discover which video game songs and anime songs would be appropriate to sing a cappella. Songs with excessive repetition, fast rhythms or percussion instruments are forbidden.
"The ideal song would be something that's sung with an accompaniment," Adams said. "Then, our voices do the accompaniment. That's the formula we use."
Canzano said this creates a balance between what the audience wants the group to sing and what the group likes to sing.
The anime- and video game-loving audience who witnessed the transformation of electronic noises into voices cheered after every song Oct. 22. Afterward, the group's new-found fans complimented each member for their hard work and talent.
The members themselves said they didn't feel like it was their best performance. They said they were singing in a faster tempo than they were supposed to, and they performed better during practice than during the panel.
"The performer is always more critical of themselves," Brittany Santos said.
Regardless of the self-critiques, Sound Bytes seems poised to continue its unofficial tour at Florida anime conventions, such as ShadoCon, MegaCon and Ancient City Con, through 2012.
"If they keep it up, they'll make it big," said Mark Ferrer, a panel attendee. "I've already got them to autograph one of my video games."
Check out the group's YouTube channel, soundbytes6, and Facebook profile, Melody Chomp Chomp.