News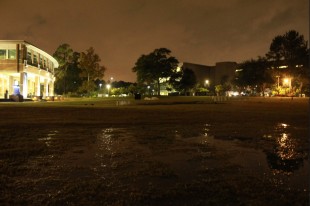 18 hours ago
Osprey Productions postponed 'Thrilling Dead' because the rain made it unsafe to use the equipment.
Before you vote on Nov. 4, here is a basic breakdown of the various policy positions from incumbent republican governor,...

UNF signed an agreement with Hanban, a Chinese public institution, on Oct. 29 to offer courses at UNF on Chinese culture...

This Halloween, News 104.5 WOKV is bringing 'Stand Up For America,' featuring Rick Scott, Sean Hannity and Brian...
Spinnaker lays out various policy positions from two the major candidates for governor, Rick Scott and Charlie Crist. This is not a political analysis but quick guide to their specific talking points and what they plan to do if elected to the governor's office.