Eyes on Erika: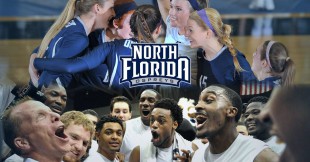 3 hours ago
Here's a look at some upcoming events as the UNF Ospreys enter the fall season.
Latest predictions show the storm may become a hurricane before reaching north Florida on Sept. 1.

The Baltimore dream pop duo gets experimental (but not too experimental) on their latest LP.