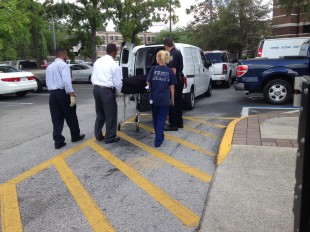 3 hours ago
Noel, a 20-year-old communications junior from Fort Lauderdale, was a member of the mens track and field team.
People of UNF is a chronicle of students, faculty, university staff, and visitors. The hope of this feature is that we as a student...

Julia Bevis left her advising meeting feeling worse than when she went in. But Bevis, a sculpture senior on academic probation, accepted...

Students at Osprey Cafe celebrated a lunch for Passover on Wednesday. The menu included beef brisket, matzo ball soup, potato kugel,...