This article expresses the views of its author(s), separate from those of this publication. Readers are encouraged to comment or submit a Letter to the Editor to share their opinions. To submit a Letter to the Editor, follow the instructions here. 
Konnichiwa! Welcome to the first of many more articles for my new food review column, Check It Or Chuck It. I recently visited Koushinryou – Curry and Sando, a Japanese curry house serving up authentic katsu and curry dishes. Located off Beach Blvd, Koushinryou is close enough for students to grab a post-class lunch or unwind after a long study session.
When approaching the front door, Koushinryou conveniently provides information on how to say Ko-Shin-Yo, which translates to "spice" in Japanese. Stepping inside, one is teleported to Tokyo. The atmosphere is intimate, with canvas posters draped behind each wooden booth and lit by paper lanterns hung from the ceiling. The floor is polished concrete, and the ceiling is painted almost completely black.
The bar is equally humble; four stools are placed along a wooden slab where three small posters depicting beer and sake illustrations are hung above. The entirety of Koushinryou's beverage options are also displayed at the bar. Looking at the interior, it becomes clear that the focus should be on the food and those one chooses to enjoy it with.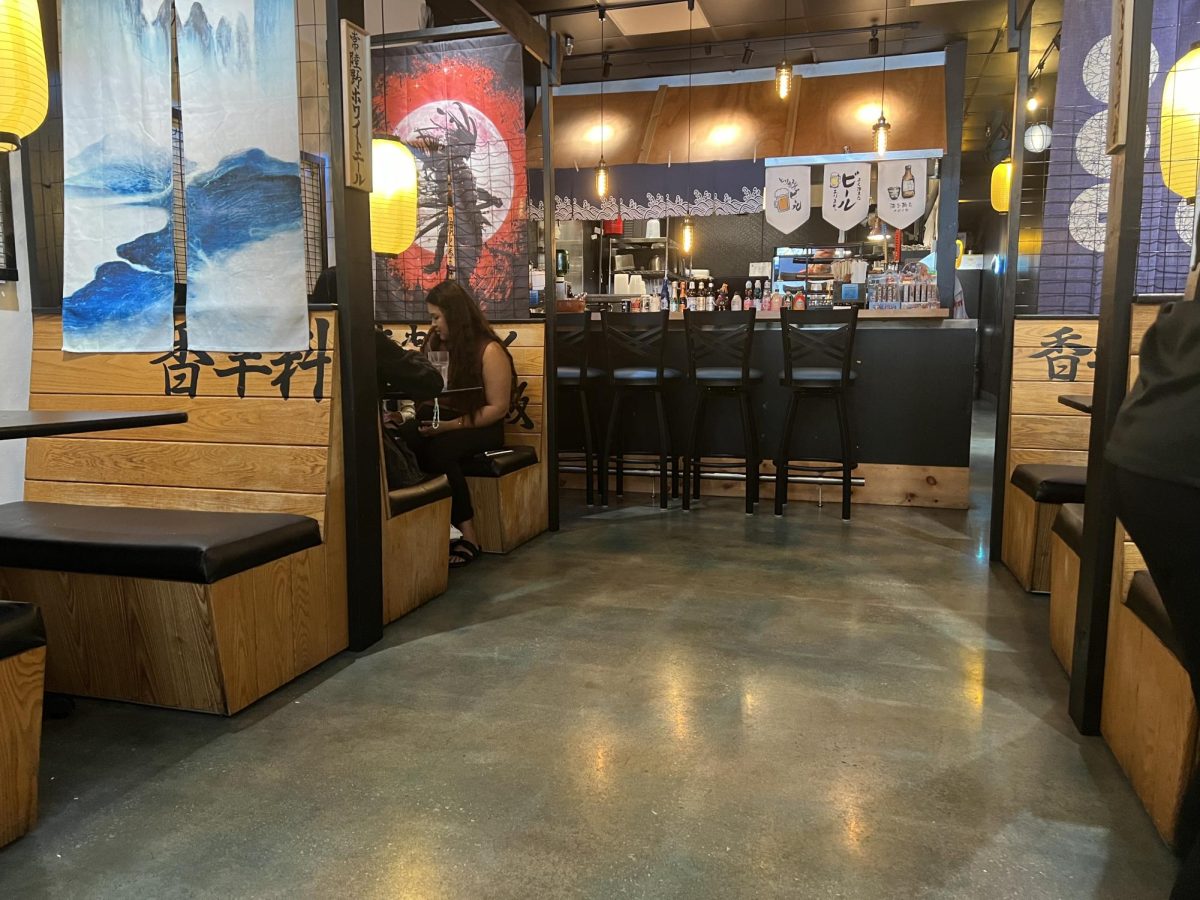 When ordering, the service was very friendly and welcoming. While there were few others inside at the time, our waitress quickly served our group and took our orders. Overall, the service experience was warm and to the point, just what I like.
Now, for the food. Being a newly-christened One Piece fan (thanks, Justin), I had to order Koushinryou's specialty: The Luffy Meal. For $19.99, I got a medium-rare, katsu-fried filet mignon drizzled with Saikyo Miso mayo served with rice, pickled red peppers, shredded cabbage, Japanese potato salad, and tonkatsu sauce for dipping. All in all, it is a fitting tribute to the king of the pirates. I paired the dish with a bottle of Kirin Light and thus began an evening of gastronomic delight.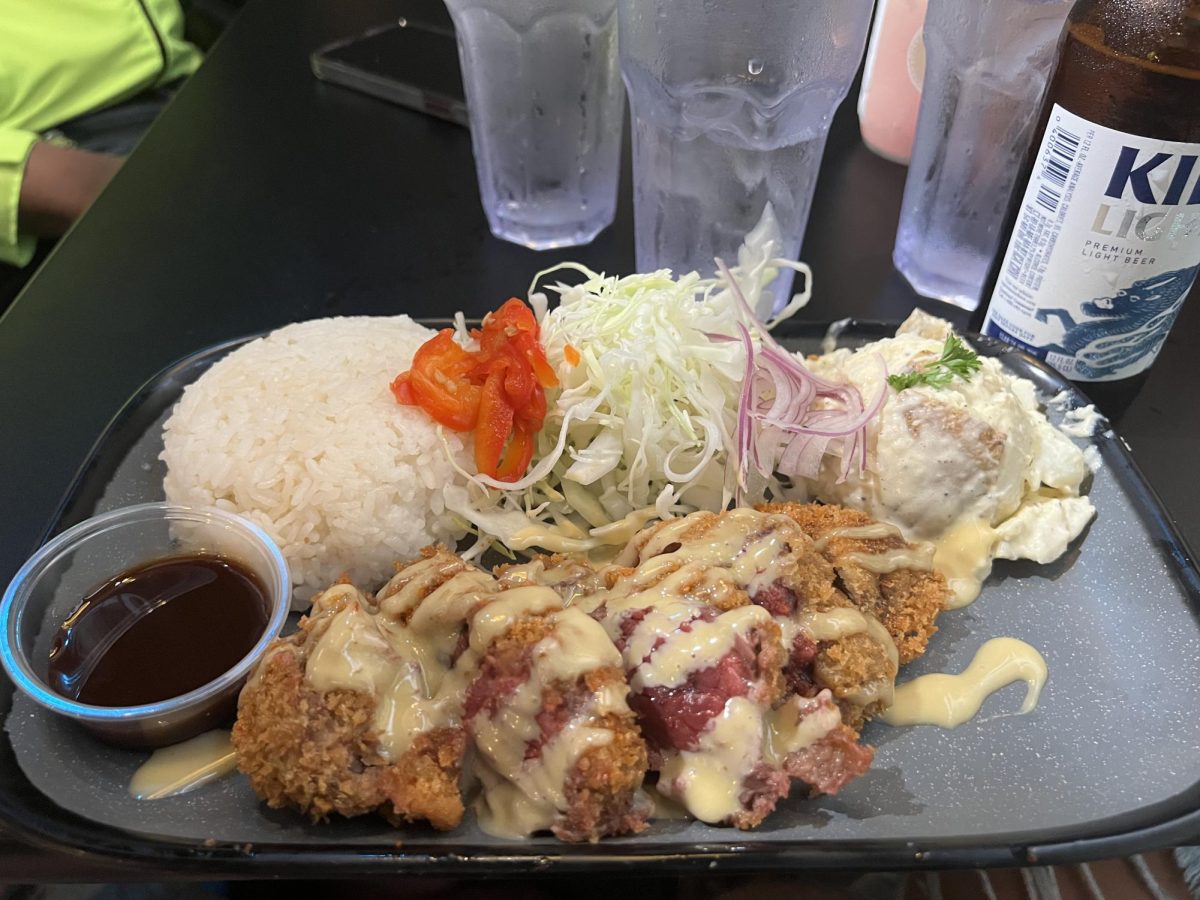 I have eaten plenty of pork and chicken katsu dishes before but have not had any beef katsu. While chicken katsu is superior, using steak was not a bad choice. The panko breading was rich and crunchy, and the mayonnaise gave a perfectly salty performance. The tonkatsu sauce was wonderfully thick, tangy, and almost like steak sauce. However, the steak was less tender than I hoped in a filet mignon. 
The sides were done well. The rice was cooked to my liking and gave me a starchy break from the steak. I especially appreciated the pickled red peppers; while not many, they were one of my favorite parts of the meal, adding a unique flavor to the dish. The typical katsu side of shredded cabbage gave a good crunch as well. 
I had also never eaten potato salad before, so their Japanese version has become my first foray into the dish. I am not a huge fan of pairing cold food with hot food, so the difference between the warm steak and the cold salad was slightly jarring. The flavors were solid, but the creamy texture and cold temperature were major turn-offs for me.  
An important thing to note is that this menu item is not listed on Koushinryou's menu. Instead, when you ask for The Luffy, your server will ask if you want the sando or the meal. The Luffy sando includes all the items listed above (minus the rice) between two pieces of shokupan, Japanese milk bread, which can also be bought by the loaf for $16.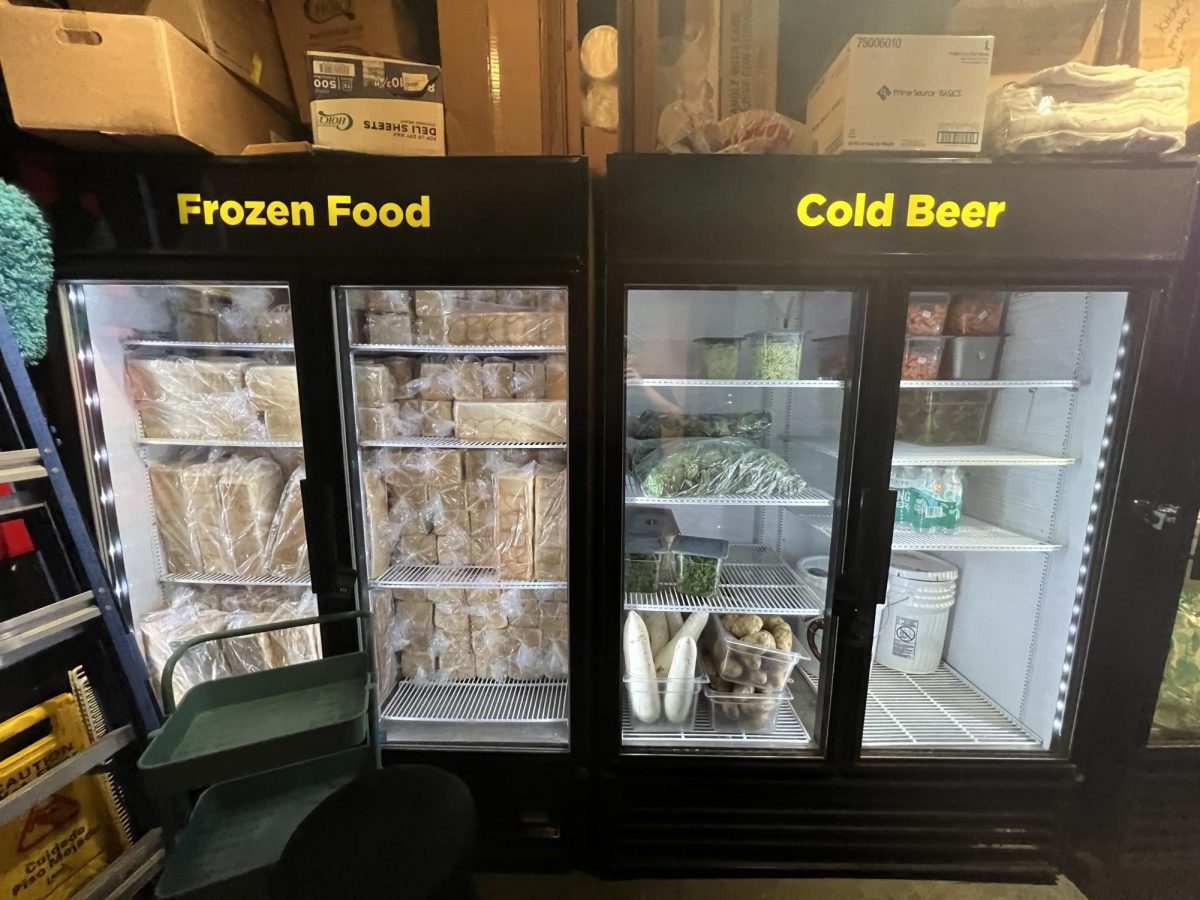 So, check it or chuck it? Check it out, for sure. Scoring authentic Japanese food in Jacksonville is tough, but Koushinryou has nailed it. If only they were open on weekends.
Koushinryou – Curry and Sando
Address: 14286 Beach Blvd, Jacksonville, FL 32250
Hours: Monday-Friday, 11:30 am-9:00 pm, closed Saturday and Sunday
Website: https://www.koushinryou.com/
___
For more information or news tips, or if you see an error in this story or have any compliments or concerns, contact [email protected].