The University of North Florida women's soccer program finished their 2023 season in a less than desirable fashion Saturday after a 0-1 loss to rival Jacksonville University. The team capped off their fall slate with a 4-9-5 overall record and a crushing 2-6-3 in-conference record against ASUN opponents. They placed tenth in the conference, and are therefore ineligible for the ASUN championship.
The team struggled most on the road, with a 1-4-4 away record that left the Ospreys looking rather ineffective when traveling to opposing schools.
Injuries played a big part in the program's lack of success this year. The most notable impact was an 0-3 loss against Eastern Kentucky in late September, where the team was forced to compete with only ten active players.
Despite injuries, North Florida kept games close all year long. The team kept ASUN opponents to two goals or less in all but one in-conference matchup in the 2023 season.
"The positive news is that outside the Eastern Kentucky game, where we played with ten players for 86 minutes, we were in close games in conference play the entire season." said head coach Eric Faulconer in a statement.
The Ospreys had a surprisingly low scoring number with only 16 goals in the entire season, averaging less than one per game. This was quite a surprise given the team was second in the ASUN for shots on the goal with 106 out of 238, carrying an average of 13.2 shots per game.
"When you are second in ASUN play for shots on goals, you would think based on those statistics alone that we would have been more successful, but unfortunately that was not the case," Faulconer said.
In light of the team's struggles, there were still some high performers who exceeded expectations for the Ospreys in 2023. Paige McSwigan, Chloe Lynch and Zara Siassi were all awarded with postseason honors. McSwigan and Siassi were both given second team all-ASUN recognition, while Lynch was selected for the third team.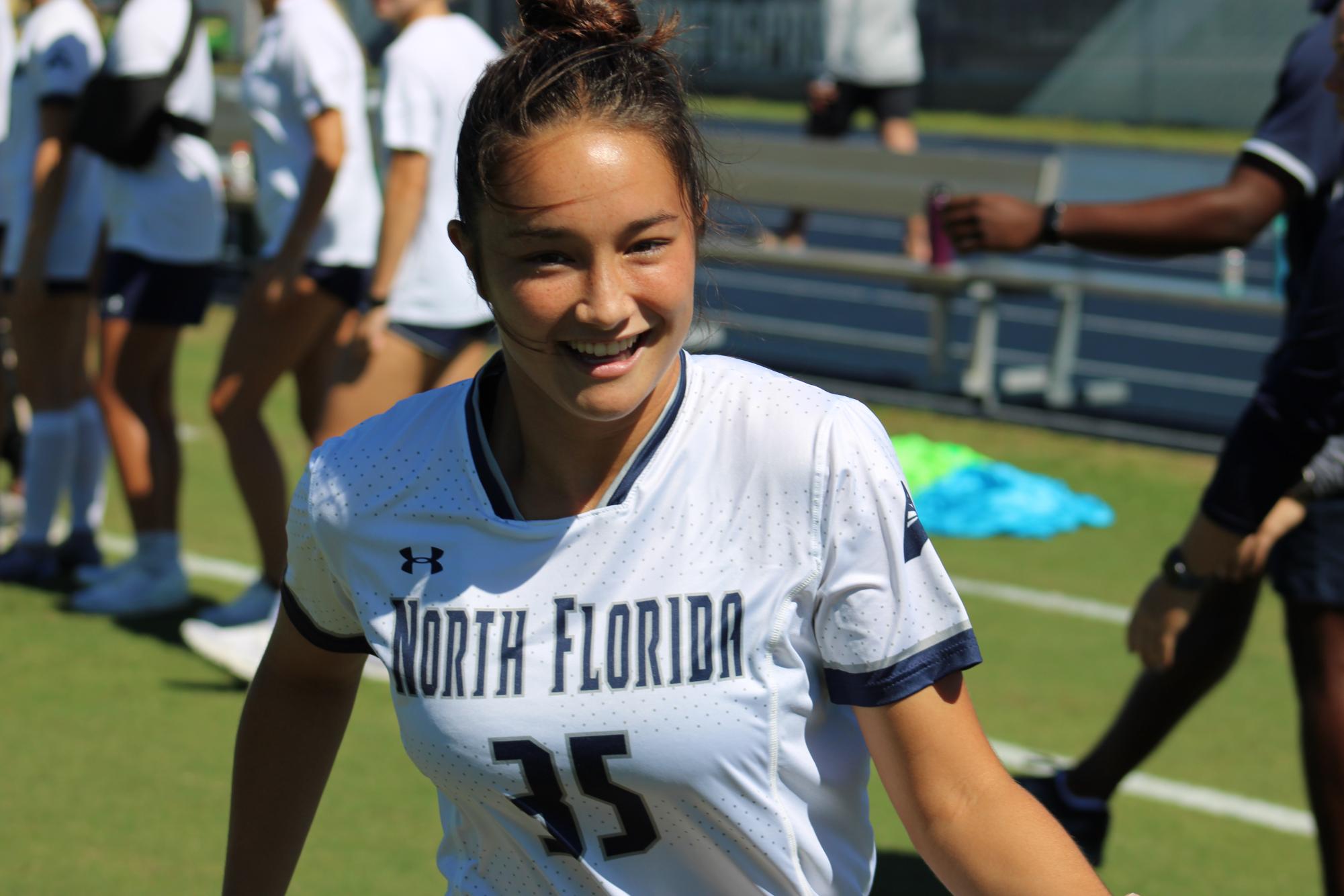 This is a good sign for the program, as two of the three players mentioned above are underclassmen. Many other members of the 2023 roster are also expected to return come Fall 2024, albeit with lowered expectations.
"We have a large majority of our squad back next fall and now we need to work on finding the margin of difference that we didn't find during the 2023 campaign," Faulconer said.
More information on women's soccer and other Osprey sports can be found on the UNF Athletics website.
_____
For more information or news tips, or if you see an error in this story or have any compliments or concerns, contact [email protected].