Less than 24 hours before Michael Oren, the former Israeli ambassador to the U.S., is scheduled to deliver a lecture at the University of North Florida, the university announced that the event will instead be livestreamed due to "an overwhelming response and security concerns" in an email Monday night. 
Oren is the latest lecturer invited by UNF and the World Affairs Council of Jacksonville. The partnered organizations bring various speakers as part of their Distinguished Voices Lecture Series, according to their website.
Tuesday's topic was advertised as "Israel and the Middle East: Navigating Complexities" and comes amid the Israel-Hamas war overseas.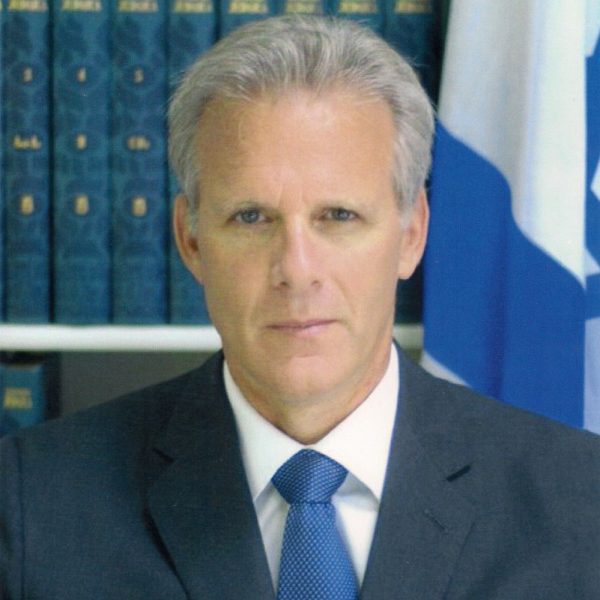 The lecture will still happen at 7 p.m. in the Adam W. Herbert University Center, but instead of Oren speaking in person, guests are now invited to view a livestream of the event. 
Security for accessing the event was also upped. Usually, guests can arrive with digital tickets. However, this time around, guests must print their tickets ahead of time and "present the attached ticket along with their identification to gain entry," according to UNF's email. Walk-up registration has similarly been canceled, the email said. 
Spinnaker requested a comment from UNF regarding why the in-person lecture was suddenly changed to a livestream, and was given the same reason as stated in the email.
"Tomorrow's Distinguished Voices lecture is continuing as scheduled at the University Center," a UNF spokesperson said. "Due to overwhelming response and security concerns, the speaker will be livestreamed into the ballroom."
Though UNF didn't cite specific security concerns in its email, it was sent hours after Students for a Democratic Society, a student-run activist group at UNF, announced plans to protest outside the lecture. 
"Join us in protesting Michael Oren's pro-genocide lecture on our campus," the group wrote on its Instagram post. "Let's show Oren and the university administration that we won't stand for Zionism at our school!"
Members of SDS were among approximately 1,500 people who peacefully rallied in support of Palestine in the St. Johns Town Center over the weekend, the biggest protest in Jacksonville since the war overseas began. Protesters called for a ceasefire and slammed America's support of Israel. 
In Gaza, more than 11,100 Palestinians have been killed since Oct. 7, which is 1 out of every 200 people, the Washington Post reported on Monday.
___
For more information or news tips, or if you see an error in this story or have any compliments or concerns, contact [email protected].