11 Things you need to know about Jeff Dennis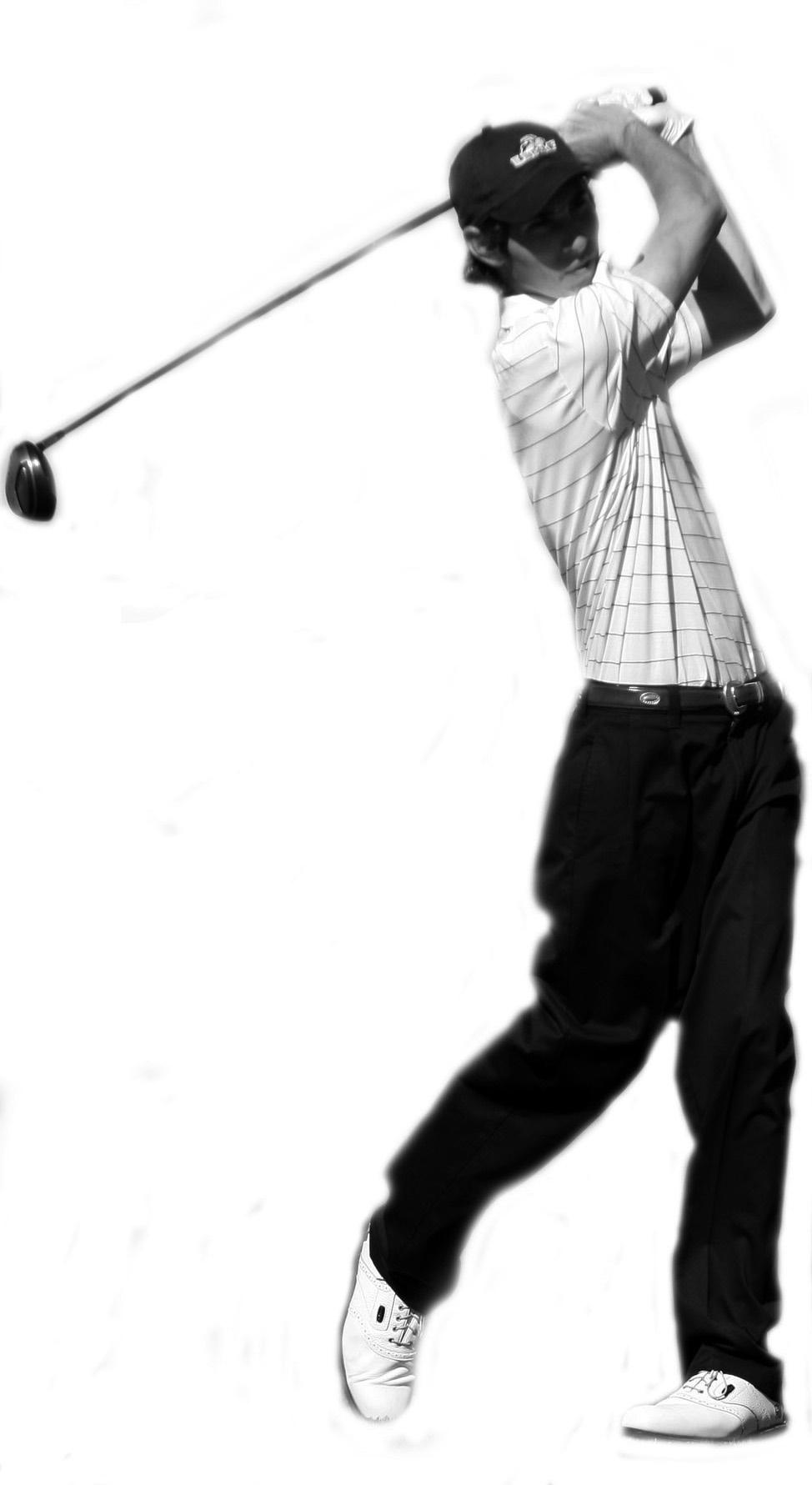 Senior communication major Jeff Dennis didn't dream of being a professional golfer in kindergarten. In fact, he didn't even think about playing the game until he was 11 years old. But now, 10 years later, Dennis leads the UNF golf team as a former UNF Male Athlete of the Year, qualifier for the NCAA East Regional and winner of the 2006 Florida State Amateur. The Spinnaker sat down with Dennis to talk about his collegiate career, personal beliefs and plans for the future.
1. Dennis is the first person in his family to play golf. When he moved to Florida at age 11, his parents signed him up for a summer golf program at the neighbourhood golf course. They didn't know it would be something he'd stick with, Dennis said.  2. A self-proclaimed "hot head," the state amateur winner began his golfing career whiffing the ball and missing short putts, which resulted in many broken clubs at quite a few tournaments. "I guess you could call me a fiery competitor," Dennis said. "And for some reason, in the heat of the moment I just had to break my clubs."  3. His junior year, Dennis led the Ospreys to its first Atlantic Sun Conference Championship win with a two-stroke lead – a personal highlight for the Ospreys, he said. "That was definitely a bright moment for the golf team," Dennis said.  4. The hardest part of playing for a collegiate team is the expectations from the year before, he said. Dennis took the A-Sun Conference Freshman of the Year award in 2005 and UNF Male Athlete of the Year award in 2006 – pressure that added up and was hard to overcome his junior year, Dennis said.  5. Dennis and his teammates have missed 45 days of school during the past three years for golf tournaments, which can be hard for the student-athlete, he said.  6. After graduation, Dennis plans to pursue a career as a professional golfer, though he's been told it's quite hard. If that doesn't work out, he's got his eyes set on Hollywood, where he'd move to become an actor. "I've never been an actor, but I always thought it would be a fun career," Dennis said.  7. Dennis use to ride bikes before he played golf, and if the first two career plans don't work out, he'll settle for being a BMX rider in the X Games, he said.  8. The communication major decided on broadcast journalism because it allows him the chance to be creative and work with cameras; far from simply studying and memorizing like with other majors, he said.  9. One thing that really irks the senior golfer is a garden hose – especially when it doesn't roll up and gets kinks in it. He is also picky when it comes to the volume of his car stereo, adamant that it stays at increments of five.  10. When it comes to other people, Dennis is easily annoyed by gum smacking, a definite no-no, he said.  11. The one thing that really frightens the fearless golfer is snakes. "I have the same reaction – a high-pitch scream, a jump in the air, maybe a jolt to the left or right – whether it's a big or small snake," Dennis said. "It's really not good."
Compiled by Holli Welch.