By Michael Radcliffe and Mason McGough, Osprey Radio Station Manager and Music Director
10) Here We Go Magic – A Different Ship


Here We Go Magic is truly an everyman's band. A Different Ship explores a multitude of relatable feelings, from insecurity to fascination, love to determination. Songs like "I Believe in Action" and "Make Up Your Mind" steadily build, layer after psychedelic layer, while a motorik rhythm keeps the momentum stable. The newest from a band that never stops working hard, A Different Ship perfectly showcases HWGM's dual objective: connect with listeners, but never cease to impress.
9) DIIV – Oshin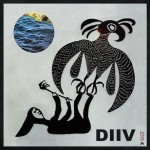 Born from a Beach Fossils side project, DIIV (née Dive) keeps a familiar pace. Driving bass or guitar provide a foundation, while a reverb-soaked and delayed lead glides to and fro, gathering listener's attention. The barely discernible vocals do not hinder, instead joining the flow of waves about your head. You struggle to stay afloat, but wouldn't mind staying under water for awhile.
8) Liars – WIXIW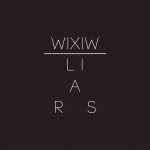 A group with a stalwart commitment to challenging the limits of music (and themselves), Liars has been the darling of rock and avant-garde fans alike. WIXIW slithers through a network of dark tunnels, lined with spectral melodies, noisy beats, and a dwelling sense of tension. "This culture's a disease" sneers singer Angus Andrew on "No. 1 Against the Rush," sounding equally like an incantation and a belief. Like Amnesiac's evil twin, WIXIW is a psychological litmus test, and an enthralling record.
7) Chromatics – Kill For Love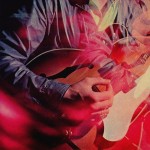 Chromatics has had multiple iterations, finding itself in a balance of electronica and the rest of all space. This album leaves you sitting stationary as a crescendo of synthesizers swirls around you. The thick guitar accompaniment blends effortlessly into the ether, leaving you transfixed. Soothing, syrupy vocals provide a familiar point of focus, but get lost in the surroundings. "Everybody's got a secret to hide" Ruth sings, and it's obvious they have no intention of sharing it.
6) Cloud Nothings – Attack on Memory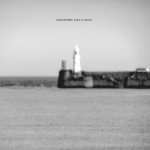 "I thought I would be more than this," belts Dylan Baldi on "Wasted Days," his voice cracking under the blunt truth behind his words. If Celebration Rock was a stubbornly triumphant ode to the virtues of slackerdom, Attack on Memory is a desperate cry from beneath its chains. Similar in texture to Slint, Built to Spill, and Dinosaur Jr., Cloud Nothings delivers an ultimatum to the fetters of a lazy, desperate life in the form of pure rock and roll.
5) Father John Misty – Fear Fun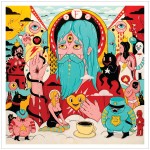 Far from his first solo effort, Father John Misty is the new moniker of J. Tillman (ex Fleet Foxes). His former band is often called "folk," but Misty does a much better job of finding its roots. Fear Fun crafts emotional tales, full of adventure, drug use, heartache, and necessary inner turmoil, all calling for simplicity in life. "Let's just call this what it is" yearns Misty, a message we should all engage.
4) Fiona Apple – The Idler Wheel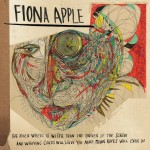 Fiona Apple's newest record is a love album, if a caustic one. No track points out this unsettling duality more potently than "Jonathan," a song that's both whimsical in rhythm and disturbing in tonality. Apple's ornate, yet simple chamber songs, usually focused around a bouncy piano melody, are misleadingly dark in their analysis of her relationships, crushes, and breakups. On The Idler Wheel Fiona Apple makes Annie Clark look like Katy Perry.
3) Grimes – Visions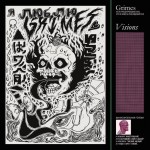 Claire Boucher, known by her stage name, Grimes, is an eccentric lass. Her name befitting her look, the crust punk princess bops about the stage in mis-matched clothing, various hair colors and jewelry, body or otherwise. Visions, however, channels her irregularities into flowing electronica interrupted by a heavier beat. Her delay-laden baby vocals waft about the track in an enticing way that finds itself between contrast and a perfect fit.
2) Japandroids – Celebration Rock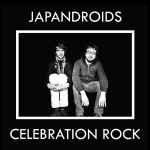 Celebration Rock is the clarion call of a lifestyle built on an endless cycle of party-and-detox. If Andrew W.K. is the guy who stomps around the party like a wild animal, Japandroids are the guys who climb on the rooftop to "yell like hell to the heavens," beer in hand, but drunk off the adrenaline of life. This album charges at breakneck speed, championing a life of hedonism and virility. And why should it feel guilty for that? 
1) Death Grips – The Money Store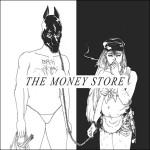 This album lunges at you, relentlessly pounding with a mix of heavy glitch and enthralling electronic beats and rhythms. This, coupled with straining rap vocals, makes The Money Store an abrasive listen. The end product however, is one of pure, carefree fun. The urge to dance comes with every listen.
Honorable Mentions: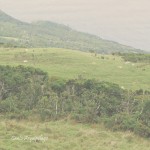 Dolphins Into The Future – Canto Arquipelago
In the vein of new age pioneers Iasos and Steve Halpern, Canto Arquipelago spears the attention-deficit nature of the Internet and meme culture with  a dreamy trip through the tropics.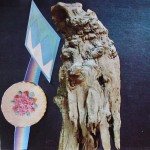 Motion Sickness of Time Travel – Motion Sickness of Time Travel
For an improvisation that rivals the length of a feature film, Motion Sickness of Time Travel is emotionally gripping throughout, finding a sonic landscape that resonates on a human (and at times trans-human) level.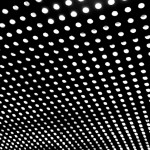 Beach House – Bloom
Bloom is nothing more than what the world expected it to be. When it's Beach House, that's saying a lot. Brilliantly textured songs like "Lazuli" and "Myth" strike a rare beauty that only Beach House can provide.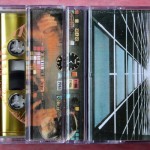 Transmuteo – Dreamsphere Megamix
The perfect meditation piece for believers in Atlantis and the Aquatic Ape Theory, Dreamsphere Megamix is a glitched-out, telescopic view of a long-past era in relaxation music. Like a lost VHS tape, it's just as ghostly as it is illuminating.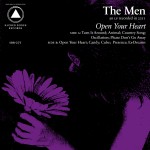 The Men – Open Your Heart
From "Candy," which borrows a country influence, to "Ex-Dreams," which provides a familiar punk narrative that allows for experimentation, this album expresses a range of tempos and matching emotions, yet stays rooted in its punk history.