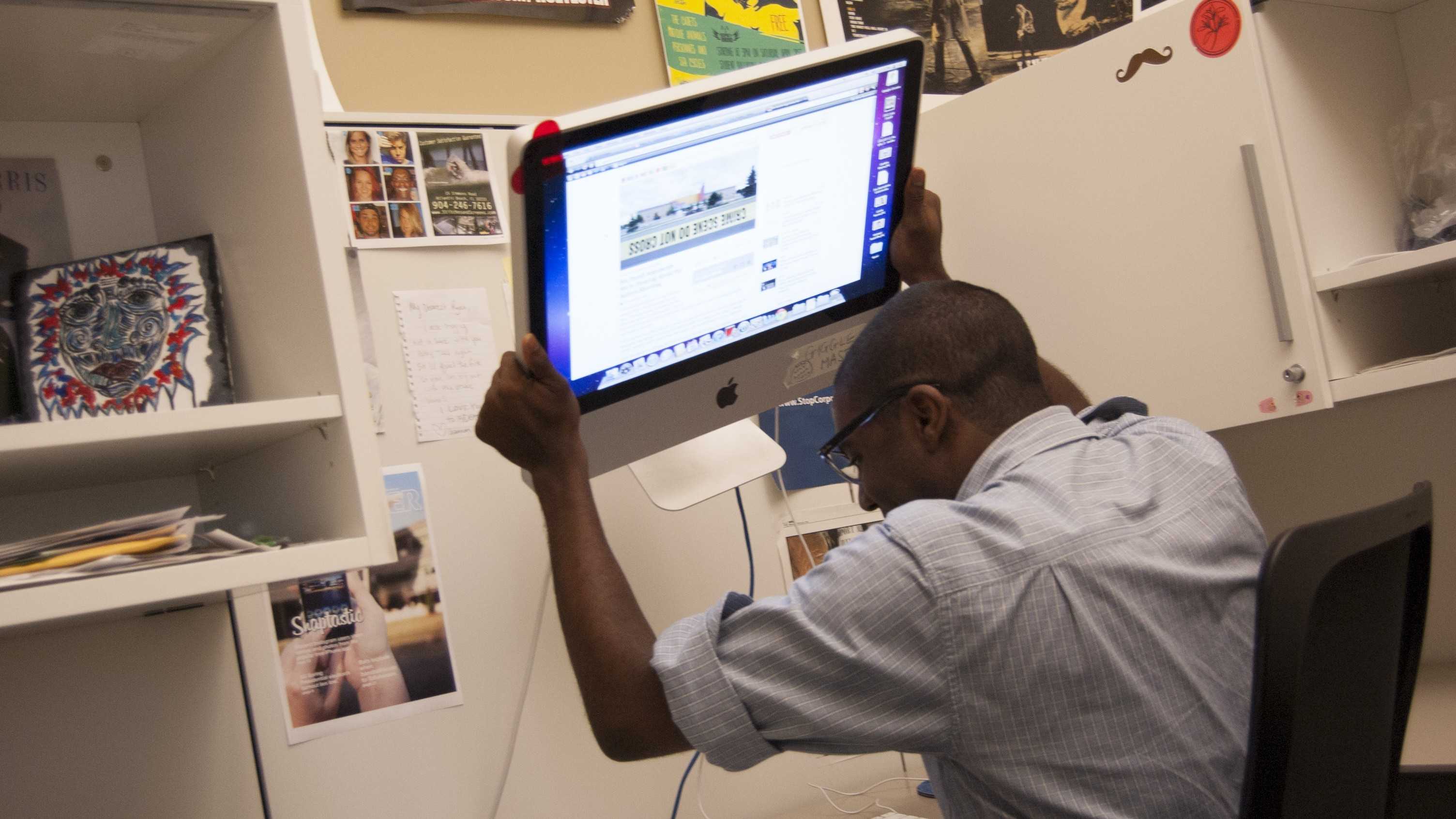 In times when people around the world want to talk about superficial happenings than instigate intelligent discussion, Gawker is king.
The website, billed as a gossip website for Manhattan's elite, relies on salacious stories to draw in readers.
But it would be unfair to not mention the "real" news on which Gawker reports, such as the July 20 movie theater shooting in Aurora, Colo.
Still, I find it hard — as someone who wants to engage in honest discussions about actual news events — to believe that Gawker's reporting on mass murder would be as serious as its coverage on TomKat.
I understand that everything said above and everything I'll say below will make it virtually impossible for me to write for Gawker or its network blogs, such as Gizmodo or Kotaku, but those who gossip never really liked me too much, anyway.
In "I'll Try to Fix You," the fourth episode of the must-watch Aaron Sorkin-created-and-penned series "The Newsroom," the battle between hard news reporting and gossip writing wages.
The show's protagonist, Will McAvoy, in a mission to civilize society, attacks a woman who works for the fictional gossip magazine TMI at a New Year's party.
When watching the episode, it appalled me that, in defense, the character said she "writes features."
To equate features writing to gossip writing suggests a misunderstanding of the concept of the line between entertainment and reporting, which the character offers up.
The episode concerns itself greatly with gossip and reporting and how, at times, the no man's land seems gray. However, I see a clear divide.
The show preaches that the news should only be what would make the electorate informed citizens. And while I don't think the news should only encompass that — I love reading and writing about cultural affairs as much as the next blogger — gossip blogging has no place in what is called journalism.
Journalism requires a sense of objectivity and some news hook, which leaves no room for hearsay and take-down pieces.
"The Newsroom" informs us that a take-down piece is a story in which a gossip reporter snoops in a top-social-tier person's life in order to ruin the celebrity's life.
Calling that reporting really makes me feel like the journalism field must not be as noble as I thought it was when I was a teenager.
But who cares about the nobility when the middle class wants its entertainment?
The main problem surrounding my unsettling feelings toward Gawker and other gossip blogs is that the public at large fails to recognize that gossip magazines, blogs and talk shows seek to entertain rather than to inform.
Sure, information that could help someone make a decision to vote appears on "The Colbert Report" or "The O'Reilly Factor," but those programs want to entertain an audience, so that it will watch its commercial advertisements, so that it will buy those products and so the show and the network can breathe life through more air time.
And a comment argument appears: But obviously everyone knows these are TV shows and not journalism broadcasts.
No. No, they don't.
Will McAvoy may report on current events, invite guests on his fictional show and call himself a managing editor, but he is an on-air personality. He's as much as an objective reporter as Susanna Wolff, the managing editor of the no-news, all-entertainment website College Humor.
While we continue to look to gossip blogs and newsmagazine television shows* for entertainment and information, we'll continue to foster a culture of exposed-to-media individuals who fail to discern between the two.
But for websites such as Gawker, dishing out the news with the same plate used to feed entertaining gossip keeps them alive.
So when sitting down at a dinner table with a spread of blogs on the menu, I prefer to fork healthy serving sizes of rich information instead of that which will provide mental cavities.
Because that's a caloric intake I can support.
This is Part 3 of 3 in a series of "blogging" columns. Read Part 1 here. Read Part 2 here.