UNF grad brings burritos to San Marco community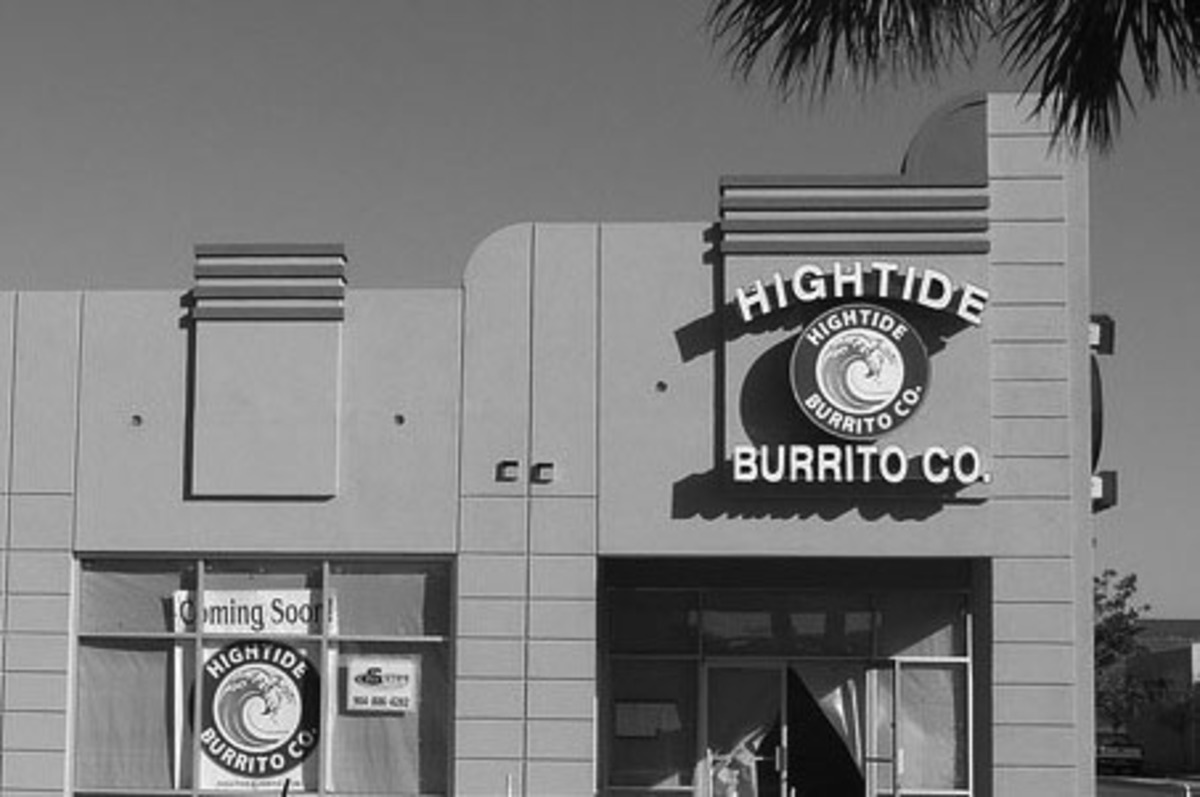 San Marco is a trendy neighborhood known for its upscale boutiques and delicious eateries. And UNF graduate Alejandro Juarez, 30, plans to enhance the area further by opening a new restaurant there by the end of April.
HighTide Burrito Co. will be a quick-casual restaurant akin to places like Moe's, Juarez said.
What will set his restaurant apart from the competition is the importance placed on fresh and authentic Mexican ingredients, he said.
Everything from tortillas to salsa will be made fresh, in-house. Cactus, a common ingredient in Mexican cuisine, will be sautéed with mushrooms as part of the vegetarian option. Mexican beers like Tecate will also be served at the restaurant.
Besides HighTide Burrito Co., located at 1538 Hendricks Ave., Juarez also owns Tropical Smoothie locations around Jacksonville.
He took some time off his busy schedule to answer a few questions about his ties to UNF and the vision of HighTide Burrito Co.
What degree did you graduate with and when?
I graduated with an international studies
degree in liberal arts in 2001.
How has your college experience led you to your success?
The university has a good student-to-teacher ratio, which gives more attention to the students. Students are allowed to follow through the goals that they set themselves. Besides the subjects they teach, the professors also teach work ethic.
What advice would you give to a student pursuing an entrepreneurial career such as yours?
With anything, you need to know what you're getting into. A lot of people get in with a false pretense of what they're actually going to be doing. A lot of people have a romanticized view of owning a restaurant. It's a tough business, but it's not impossible. It's about not being afraid, so roll up your sleeves and get dirty. If you set a goal and want to do something, just follow through with it to the end. It's a
different reality.
Why have you chosen San Marco as the home for HighTide Burrito Co.?
San Marco has a good business population. The proximity to downtown and the residents of San Marco will bring in a lot of business. The area has a good retail and resident mix. There is a good lunch and dinner crowd who are willing to try out an independent restaurant.
What distinguishes HighTide Burrito Co. from other restaurants in San Marco?
My family has long been in the restaurant business in some form or another. We are going to be presenting a more authentic flair with a slight twist. We are providing original, authentic food in a quick-casual setting. We put a lot into the décor and atmosphere. At the end of the day, people come in for food. If the food is not good, they're not coming back. We have a simple, straightforward menu, but everything will be made fresh. There will be an emphasis on the quality and freshness of the food.
Compiled by Joseph Basco.