Column: Jaguars look to make a move on the International Scene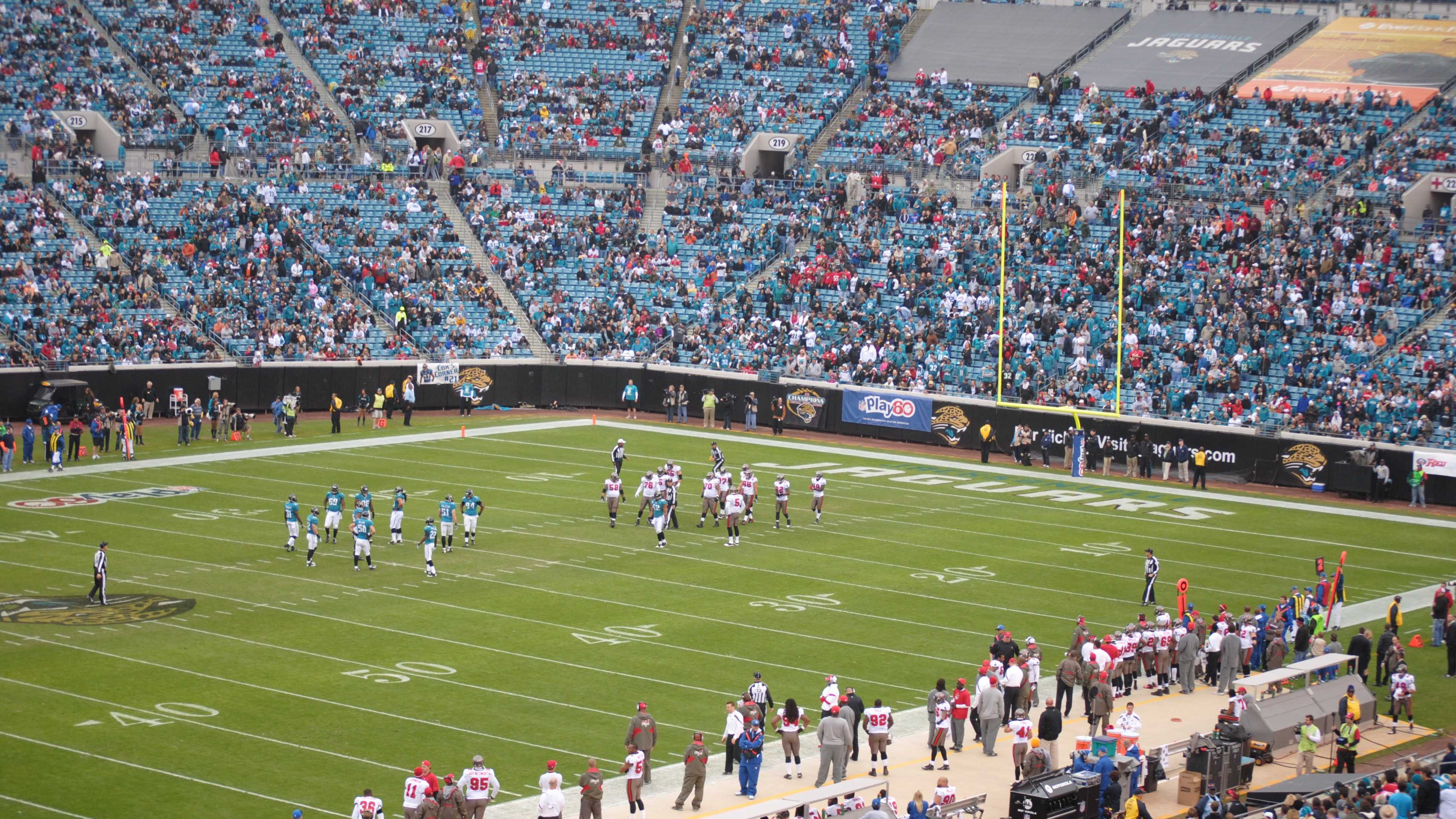 Since bursting onto the NFL scene and playing in two AFC Championship games within their first five years of existence, Jacksonville has spent the last decade witnessing its upstart franchise decay into a national punch-line.
The area's proud fan base, accustomed to watching their Gators, Noles, or Dawgs win on Saturdays, began to show signs of apathy toward a team that consistently performed at the lower end of mediocrity on Sundays. Instead of holding onto their reputation as the greatest professional expansion franchise of all time, the Jaguars became the face of struggling, small-market NFL teams who might jump at the chance to play in Los Angeles, the second largest media market in the United States.
Then, new Jaguars owner Shad Khan arrived with a vision.
Khan said that his Jaguars will be, "a bold, ambitious franchise that is aggressive and forward thinking on the field and away from the field."
That is why he jumped at the chance to play one home game at London's Wembley Stadium, as a part of the NFL International Series over the next four seasons, beginning in 2013.
"International growth is a huge opportunity for Jacksonville," Khan said, "Overseas, Jacksonville is not well known."
Khan has led the Jaguars into, what I believe, is the first step in a process that will reshape their national image from a small-market team desperate to get to L.A. into their new niche as the league's first international flagship franchise. This move not only strengthens the Jaguars long-term commitment to Jacksonville, but shows that Khan, who mentioned his international intentions at his introductory press conference, is willing to follow through on what he promises.
Aside from the international stir, Khan has also created waves by building a new locker room at Everbank Field that is now considered among the NFL's best, dominating a public relations battle with the team's lone superstar. Khan also announced that, starting in 2013, the Jaguars will wear all-black jerseys that guard Uche Nwaneri described to fans on Facebook as, "Oregon [Ducks] on steroids."
It is clear to me that these moves, coupled with the commitment to play in London will transform the Jaguars from an after-thought to a trendsetter. The brilliance of the Jags playing abroad lies in the fact that Londoners are still being introduced to the NFL. Therefore, they are no more inclined to root for the Steelers, Cowboys, or Packers than they are to root for the Jaguars. By establishing a consistent presence, London is in a position to embrace Jacksonville as its adopted NFL team.
The only thing Khan did not provide for the Jaguar fan base this off-season was a reason to remain apathetic. Though the team may not improve much in the win column this year, thanks to a grueling schedule, fans should recognize that the London deal is just a part of Khan's vision of transforming the Jaguars into the hottest ticket in the NFL, domestically and abroad.
Based on Khan's performance to this point, there is no reason to believe that his vision won't come true.