Archaeology lab receives grant to conduct survey of former Fort Caroline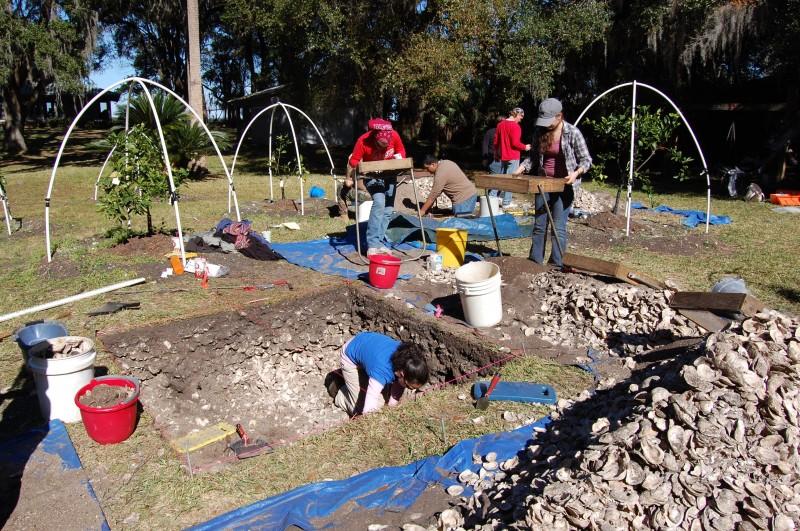 The UNF Archeology Lab received a $43,000 State of Florida Historic Preservation Grant to conduct a survey to locate artifacts of the lost French fort, Fort Caroline.
Dr. Keith Ashley, UNF's coordinator of archaeological research and a professor of sociology and anthropology, is leading the team and spearheading the survey.
Out of 70 potential candidates all vying for the grant, Ashley said UNF was chosen because the project ranked eight out of those 70.
Ashley said the grant, intended to last until July 1, 2013, will be used to fund several other activities to benefit the research, as well.
While some of the funds will be used for equipment, Ashley said the bulk of the money is going toward paying the students and alumni who work on the survey.
Other students receive class credit for their work, as well as experience in field and lab work.
Ashley said another portion of the funds will be used to send Michael Francis, a former UNF professor and one of the leading experts in the history of Spanish colonialism in Florida, to Washington D.C. to research French and Spanish documents that could be useful to the survey.
Although no specific evidence of the fort has been revealed in these early days of the project, Ashley said many artifacts pre-dating the fort have already been found, which help provide background history of the area.