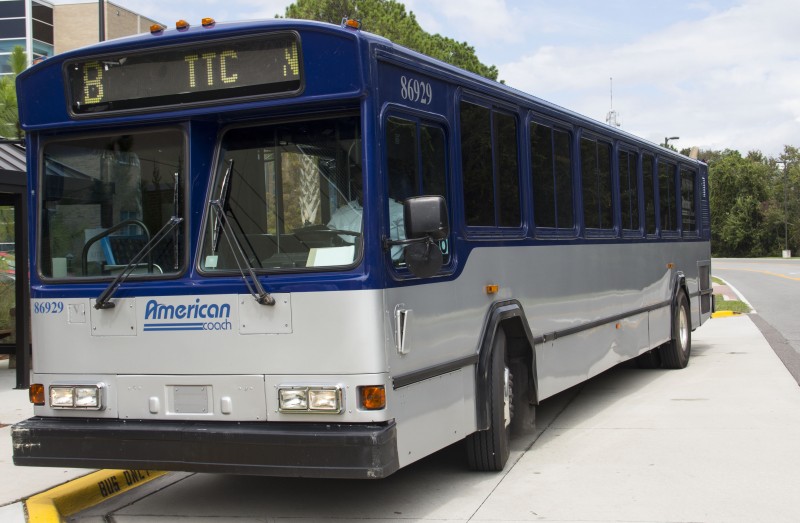 The new UNF shuttles are being branded after being blank for nearly two months.
Melinda Gallup, UNF contract administrator for its shuttle system, said the process of applying branding started over the weekend and will be spread over the next two to three weeks. Each shuttle takes approximately three hours to brand.
She said since the shuttles are constantly in use, this puts restrictions on when the buses can be branded. And the process of branding is highly dependent on weather conditions.
Vince Smyth, director of UNF Auxiliary Services, said making the graphics and approving the branding is an extraneous process.
He said while it would have been nice to have the branding on at an earlier time, the most important thing is that the UNF shuttles are moving students from the outer lots to the core of the campus as efficiently as possible.
The graphics on the new gray and blue UNF shuttles are almost identical to the graphics on past connector buses, Smyth said.
Email Noor Ashouri at [email protected].