UNF senior guard Granberry takes leave of absence, return questionable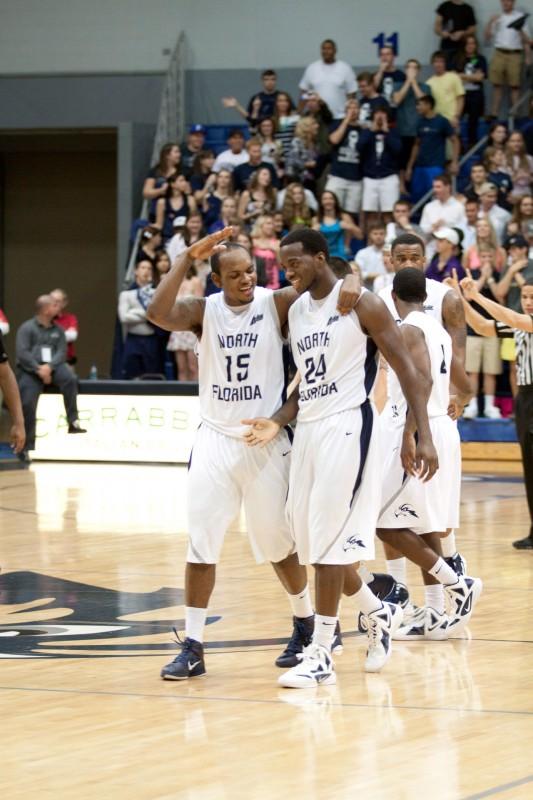 UNF men's basketball senior guard/forward Jerron Granberry has taken a leave of absence from the basketball team and the university, according to head basketball coach Matthew Driscoll.
According to Driscoll, Granberry informed the team after Saturday's practice that he needed to return to his Miami, Fla. home to support his family. Granberry's father, Leslie Granberry, passed earlier this month.
Granberry played in a game on Nov. 10 against Edward Waters just hours after attending his father's funeral.
It's unclear if Granberry will return to the team. The senior, who's averaging 9.2 points and 3.4 rebounds per game this season, is set to graduate with a communications degree following the spring semester.
"It's in [Jerron's] best interest to go be with his family," Driscoll said. "To really grieve the loss of his father, this is really difficult to do."
Driscoll said he could tell the death of Granberry's father took a toll on the senior's play on the floor, but also on his body, ultimately leading to Granberry's decision to return home and focus on what's most important to him.
"The number one and most important situation that's taking place here is Jerron's ability to grieve and Jerron's ability to function as a normal student." Driscoll said. "Secondly, to make sure that he's finished up that degree. Thirdly, if we can get him back on the floor, then that would be third."
Driscoll said that Granberry still maintains the goal of graduating by the spring.
In the meantime, Driscoll pulled the redshirt from 6 foot 7 freshman guard/forward Cameron Naylor to add depth to the team. Naylor scored 8 points in 10 minutes during UNF's 71-65 win over Bethune-Cookman Tuesday night.
Granberry has already returned to his home in Miami, Fla.