Cold shooting dooms Men's basketball against Northern Kentucky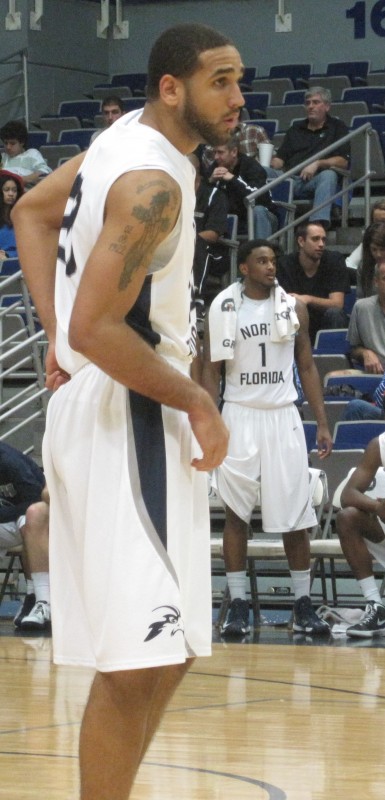 UNF's seven game home win streak came to an end Wed. night, due in part to poor shooting. The Ospreys lost to A-sun rival Northern Kentucky, 65-52.
UNF (6-9, 1-1 A-sun) shot 20% from three point range on 25 attempts, and 33% from the field. Freshman Beau Beech (17 pts, 8 reb) made  3 of 5 three point shots, while the rest of the team was a combined 2 for 20 from long distance.
Junior Travis Wallace's streak of four consecutive 20 point games came to an end, as he finished with 12 points to go along with 5 rebounds. The team's leading scorer for the season, Senior Parker Smith, struggled  to make shots and finished with 8 points and 6 rebounds.
After trailing at halftime 32-25, Northern Kentucky (3-7, 1-1 A-sun) was able to hold off a late run by UNF due in part to Senior F/G Eshaunte Jones who contributed 19 points off the bench. Junior NKU guard Chad Jackson led all scorers with 21 points.
UNF's second unit was out played by NKU's bench, who outscored the Ospreys 23-11.
The Ospreys will begin conference road play Jan. 5 against Stetson.