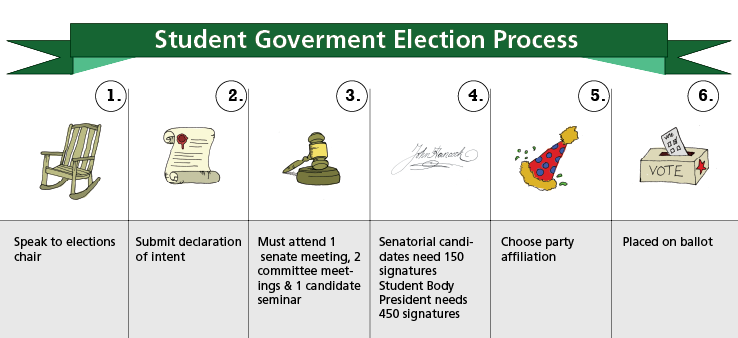 If you've ever complained that your voice is not being heard on campus, now is your chance to make it happen.
Come the elections on March 12-13, students will be able to choose new senators to represent them in Student Government and possibly a new student body president and vice president.
How does a student get on the ballot?
Senator and Elections Committee chairman Corey Amira explained the process.
A potential candidate must first speak to him and receive an application. They then must submit a Declaration of Intent.
Candidates must attend a senate meeting, at least two committee meetings, and a candidate seminar. They must also receive students' signatures for endorsements. Candidates for senator must receive 150 signatures and presidential candidates must receive 450.
Once all of this is complete, and the student has a GPA of at least 2.5, they are placed on the voting ballot.  Student's must choose a party alignment prior to being placed on the ballot.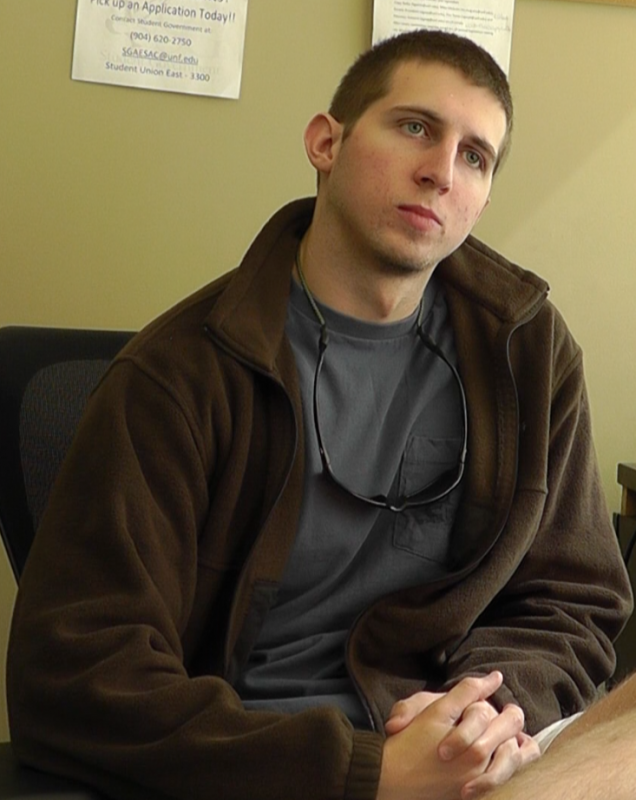 Amira said, "If anybody is interested come talk to me." Your average ballet can have anywhere from 20-40 candidates on it.
Opinions in this process vary among students.
Students like UNF freshman nursing student, Molly Palmer and Tommy Park, religious studies senior, were unfamiliar with the process but, upon learning what it is, they said it was a fair process.
Freshman business management major, Foster Langford said, "It shows that students want to become a part of senate. It's pretty lengthy so students have to be dedicated."
"No it's not fair; people just go around asking for signatures. Most of the time they do not tell you what they stand for," said Kaia Smith, undecided freshman.
Junior economics student, Mariana Cardozo, says, "Students should learn more. Having only one party in senate could be bad."
This year's elections should be more exciting than the last by virtue of having more than one candidate running for student body president. As of Feb. 18, three pairs of candidates submitted their Declarations of Intent to run for student body president and vice president, respectively — Carlo Fassi and Billy Namen, Christopher Hughes and Ellie Hinck, Eric Armetta and Jeffrey Young.
The official candidate names will be released at 5pm on Feb. 19.
Email Sarah Ricevuto at [email protected]