UNF to present Opera 'Gianni Schicchi'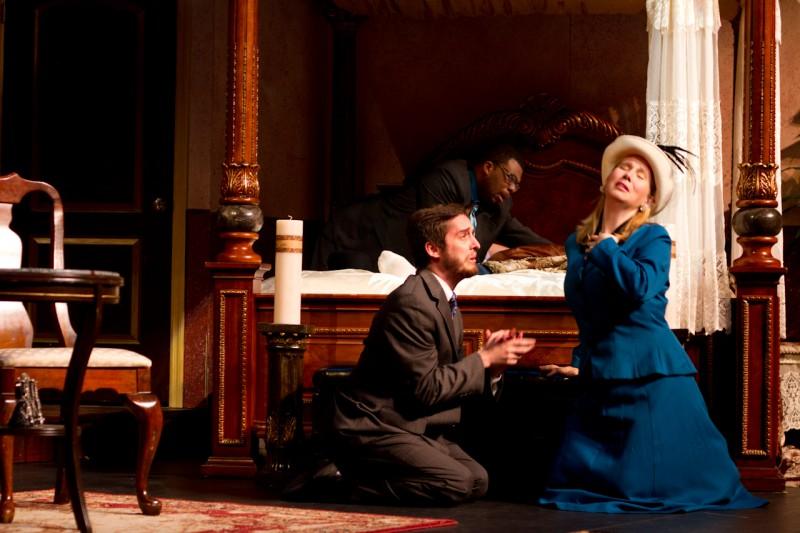 The UNF opera ensemble is once again bringing theater and music to campus March 1-3 in the form of the one-act comic opera Gianni Schicchi.
This time, however, the opera program seeks to draw more students and people who are new to operas. The performance will be sung in English, unlike the ensemble's performance of Così fan tutte in the fall semester.
Dr. Krzysztof Biernacki, the head of the opera ensemble, said Gianni Schicchi is not your traditional opera.
"It feels like natural, traditional, straight theatre set to music," he said. "It will be very accessible for anyone who comes to see it."
Gianni Schicchi was written by Giacomo Puccini and composed in 1917-'18. It is the third opera in Puccini's "Triptych", three operas that are all one act, and is also the most successful.
The opera is based on an event from Dante's Divine Comedy, where a man who fears he has been cut out of his father's will has an impostor pose as his father and forge a new will.
"It's going to be hilarious," said Claire LeGrand, a music performance senior. "It's going to be just all of us running around on stage being absolutely chaotic and frantic. It's going to be really fun to watch."
The show will be performed by students in the opera ensemble, the UNF orchestra, and UNF colleagues.
Biernacki said this is important because attendees will get to experience a full operatic production from curtain up to curtain down.
Jake Rothman, a classical voice junior, is playing the lead role of Gianni Schicchi. Rothman describes his character as a shady, greasy, middle-aged man who is sort of a Jack of all trades. He said he is sure the surprise twist at the end of the opera will astonish the audience.
"For a majority of the opera, [the other characters] think I'm going to help them, but then something happens at the end and everything turns upside down real quick," Rothman said.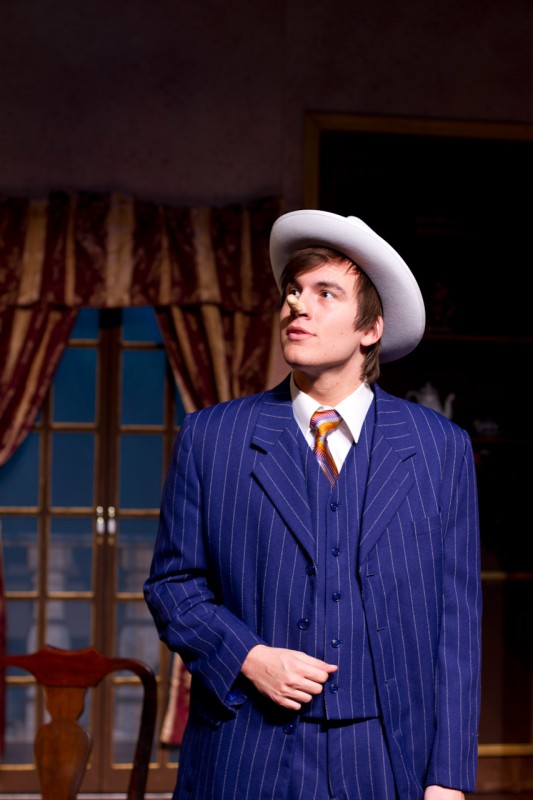 Traditionally, this play is set in the 1300s in Florence, Italy, but Biernacki said the opera will instead be set in 1930s Florence due to cost issues.
The opera ensemble has had similar financial issues in the past, but Biernacki said things have steadily gotten better over time.
"We had a number of very substantial donations that have kept us afloat," Biernacki said. "We are [now] able to produce two full shows with full sets and costumes. We are still hoping for more donations and more support."
Support from UNF and the surrounding community has progressively increased over the last few years, Biernacki said, with each opera drawing more funding to the program.
Matheus Coura, a vocal performance sophomore who is also performing in the production, said the last opera, Così fan tutte, had a much better turnout and a more diverse crowd than past performances.
Coura and the rest of the opera ensemble hope to have an even better turnout for Gianni Schicchi.
"This one will not be boring and hard on your ears," Biernacki said. "You have this very good snapshot of what this art form is like. It's going to be a beautiful production and we hope this encourages people to come and see it."
Email Zach Sweat at [email protected]
Anyone interested in seeing the opera ensemble's newest play can watch Gianni Schicchi from March 1-4 in the Robinson Theater at 7:30 p.m. with a Sunday matinee at 3:00 p.m. Tickets for the event are $15 for adults, but are free for UNF students and children.