Sharon Ashton promoted to Vice President of Public Relations
Natalie Logan
March 12, 2013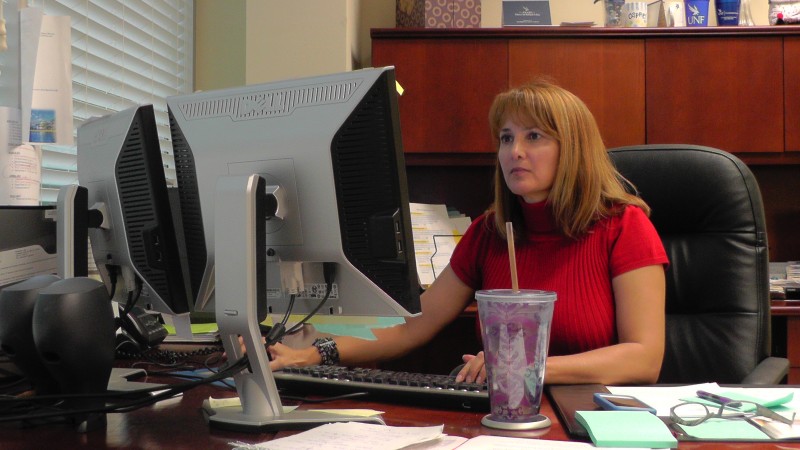 The Public Relations Office, previously part of the Office of Institutional Advancement, is being moved to the Office of the President.
As a result, previous Assistant Vice President of Public Relations Sharon Ashton is being promoted to Vice President of Public Relations.
Ashton says Pierre Allaire's resignation gave President Delaney a reason to reevaluate the Office of Institutional Advancement's overall structure.
Delaney said he has been intending to promote Ashton to a Vice President position for a long time since she has been attending all the VP meetings and functioning as a VP since she came to UNF 9 years ago.
Ashton says the PR Office will not change how it operates and it will still be located in Alumni Hall. The only difference will be a few extra meetings that she will have to attend as a Vice President.
"[The move] really does make more sense since we do support the entire university," she said.
Ashton says she will be getting a salary increase as a result of the promotion, but she is not sure how much it will be.
Ashton and Delaney have been working together in various aspects since 1995. He says she is the best in the PR business.
Contact Natalie Logan at [email protected]