My Little Pony Club Brings Brony Music to UNF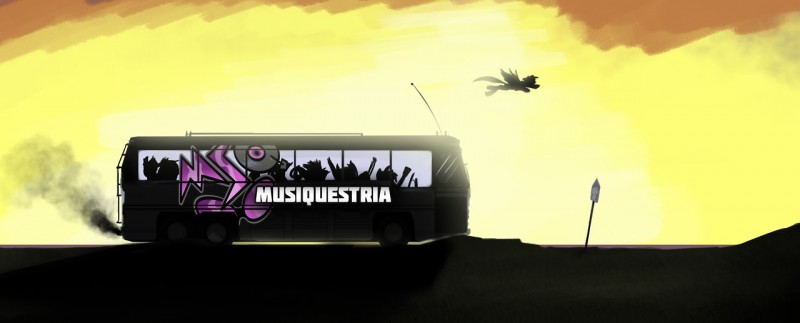 You may not have known this, but UNF has its own club for fans of the television show My Little Pony. It may be a well-kept secret, but tomorrow (July 27th) the small organization will be welcoming several musical groups to the Coxwell Amphitheater behind the Student Union.
Nine pony-themed groups will be making their appearance as part of a national tour called Musiquestria, aptly named after the world in which the characters of the show live. The Brony musicians participating range from Trance and Dubstep to Jazz and Hip-hop.
Just to clarify, Brony is the name given to an adult fan of the TV show My Little Pony. The surge in popularity of the show among young adult males is a recent phenomenon that has generated much controversy. Though wide-scale fandoms certainly aren't unheard of, this particular movement is distinct in respect to the sheer volume of derivative artwork and music that has stemmed from its popularity.
You can probably expect many horse puns, so if that isn't your thing you might want to hoof it back home before 4PM tomorrow evening.
July 27th at the Coxwell Amphitheater: $10 admission.

Also, listen to F%$k Buttons. They're really good.