Top 5 Introduction of Autumn Albums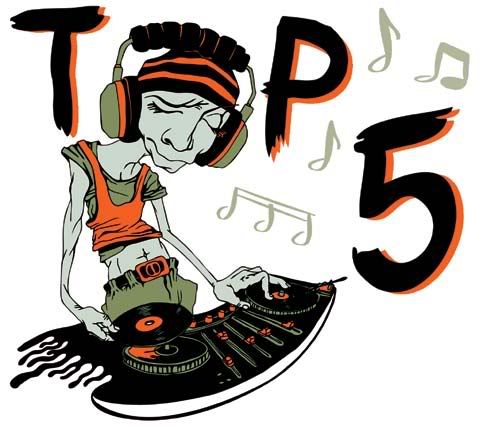 Apparently autumn started. Did you notice? Here in the hellhole broiling lands of Florida, the signs take a lot of perception to catch. You notice it when it doesn't sound like a fiery-good time to give the AC a break and sleep with your window open. And best of all, you notice it when specific albums ring golden of an utmost relevance. Despite its stealthy presentation, fall time has fallen. So here is my compilation of those Top Five Introduction of Autumn Albums:
1)  "Now You Know" by Doug Martsch
Martsch channels archaic elements and a seductive symphony in this cardigan'd 2002 masterpiece. The resonator and slide guitars add a bona fide bluesy, pine needle-punctuated tone. His bodacious beard breeds a delicate nature about each poignant lyric ("Quieting the roar of doom/ Dream of the monster, sick and frail").
2) "Ghost Notes" by Everest
The album's (the group's only release) first track, "Rebels in the Roses," opens with an immediately emotion-tangling, "If you find me/ I'll be yours in a heartbeat." The LA-based quintet takes the common-law definition of alt-country and elevates it to something organic and ground with nutmeg, hand-rolled cigarettes and good-smelling dirt.
3) "Five Leaves Left" by Nick Drake
Hushed, sunlight stalagmites hand-jiving through your windshield as Drake's debut album, originally released in 1969, echoes enchanted beauty from a rather disenchanted man. The stand-out track, "Time Has Told Me," has a mellow late-night, saloon-style piano and guitar that haws your knuckles but won't let you forget the crisp breeze immediately outside.
4) "To Find Me Gone" by Vetiver
Andy Cabic's voice glides like a scarlet leaf succumbing to cooler temperatures, flittering down to join some cheerful sod. The minimalistic instrumentation plays a cinnamon-dusted complement to layered vocals that sing like a guild of cherub-faced farmers.
5) "Being There" by Wilco
Lead singer Jeff Tweedy army crawls through a desolate Georgian red clay road, besmirched with tear duct-activating lyrics like on disc two's "Sunken Treasure," "For all the leaves will burn/ In autumn fires and then return/ For all the fires we burn/ All will return." Although the album ain't all morose — it's best served chilled with a side of pecan pie.