Void and The Elbow connect downtown to the beaches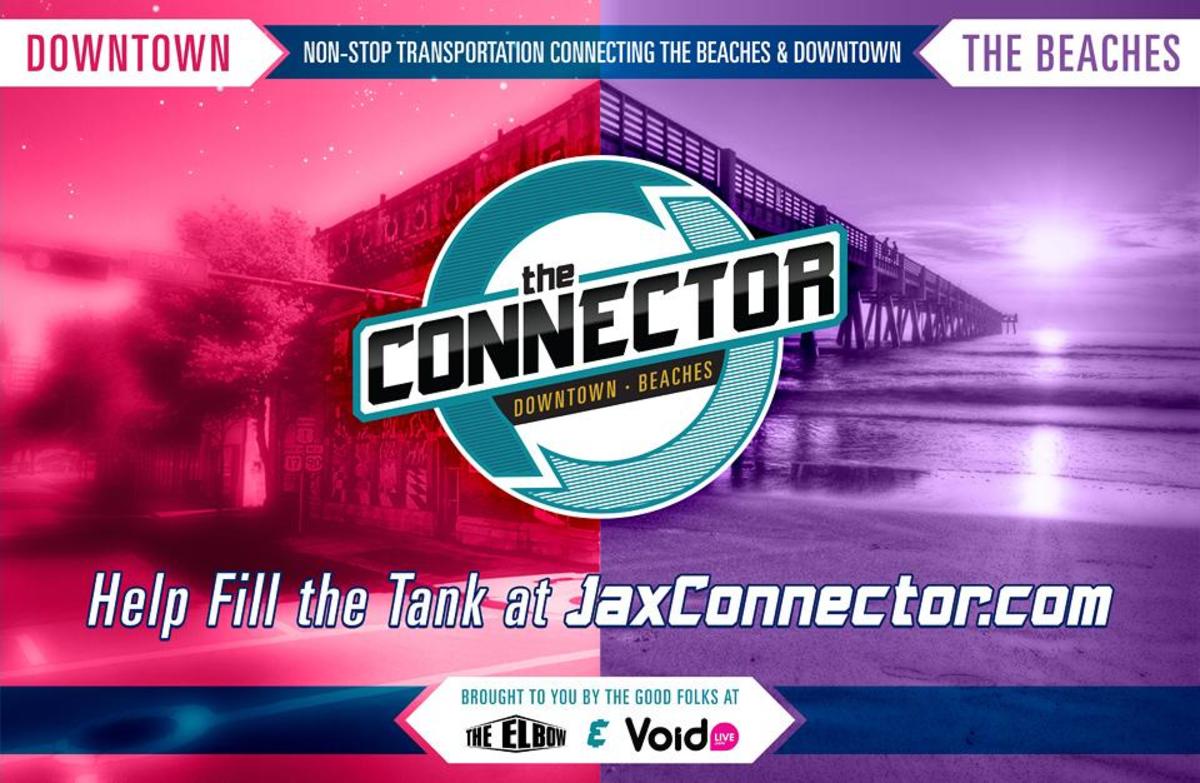 Two main regions of the United States' largest geographical city are divided by a half-an-hour drive. Two local companies, Void and The Elbow, want to fix this, so they've come up with the idea for The Jacksonville Connector.
The Connector will have two buses that run from 7 p.m. to 2 a.m. on Fridays and Saturdays to shuttle people between these two places. The buses will stop only at Underbelly Downtown and the Pier at the beaches.
"Every Friday or Saturday, I get a text saying 'Are you at the beach or are you Downtown?' and that really shouldn't be a deciding factor in whether or not you see your friends," said Trey Hebron, President of The Elbow.
He said people at Void and The Elbow have both seen a lot of disconnect between these two centers of Jacksonville nightlife.
About six months ago, the two companies decided to work together and fix the problem by asking the community leaders for money to fund the project, said Eddie Berrang, Void's Chief Marketing Officer. When that didn't work, they decided to make the project happen by making a campaign on indiegogo [LINK TO CAMPAIGN http://www.indiegogo.com/projects/the-connector–2], a crowdfunding website where creators post and promote projects and people can donate to the project for rewards.
The Connector has until Nov. 30 to raise the $100,000 needed for the project. Berrang said this will cover the upfront prices of two luxury buses and the first six months of operating costs. As of Nov. 5, 26 people have donated to raise $2,076.
Berrang said the goal is to instill the attitude that the people of Jacksonville can fund the project without municipal help. The project doesn't belong to Void or The Elbow or the city. It belongs to the people of Jacksonville's.
Hebron said they would like to have the Connector running at the start of the 2014. Tickets will be $5 for one-way and $8 for a round trip.
Void is a media company that operates around Jacksonville beach. They are best known for their website and monthly magazine.
The Elbow is a downtown advocacy company working to encourage people to go downtown and notify people about downtown events.
E-mail Natalie Logan at [email protected]